As with 2014, we're bidding adieu to 2015 by selecting our most essential posts from the Ambition Blog this past year. For going on 2 years now, we've strived to make the Ambition Blog a safe haven for sales professionals to come read entertaining, enlightening and inspiring content on the sales profession and the industry at large.
In 2015, we've written well over 100 blog posts, covering all kinds of topics in various formats. The posts profiled below represent the best of what we had to offer in 2015.
The Top Ambition Blog Post of 2015
Pound-for-pound, our top article of 2015 was "own eBook and eventually became the subject of a feature article in Inc. magazine.
Most importantly, "10 Epic Videos" accomplished our ultimate mission -- to give readers powerful, unique content they can wield to their advantage. Whether you're a CEO, VP of Sales, Sales Manager, Account Executive or hell, just someone in need of a pick me up -- this post is guaranteed to fire you up. If you haven't yet read it, stop what you're doing and check it out.
Alongside the "10 Epic Videos" post, the following articles were the best we had to offer on the Ambition Blog in 2015. Here's the rundown.
2) 5 Essential Sales Articles from the Apex Predator
Who is the Apex Predator?
Our prolific, anonymous Guest Blogger first emerged on the Ambition Blog back in April. Since then, he's penned 7 posts, most of which serve to do the things we can't, namely, call out sales professionals for their most loathsome tactics and tendencies.
And while those articles got a great response ("Sales Rescue with the Apex Predator," especially), it was his most serious post of the year that proved most resonant.
This post highlights 5 of the Apex Predator's favorite articles of all-time -- most of which transcend sales and are worthwhile reads for anyone, regardless of profession.
Check them out, take in the Predator's *ahem* unique analysis and better yourself as a professional in 2016.
3) The State of B2B SaaS Sales
Our most exhaustive, data-driven article of 2015 was also one of our most popular.
"The State of B2B SaaS Sales is an industry overview that combines and analyzes the major findings of 3 massive reports (and a particularly helpful Heinz Marketing blog post).
In particular, this article a must-read for anyone who wants to learn more about the new-wave of sales organization emerging in SaaS and B2B businesses alike.
Thanks to the fine people at TOPO, the Bridge Group, ZS & Associates and Reality Works for the thorough research and analysis they undertook -- their insights form the backbone of this post.
4) Big Data: The Savior of Employee Engagement
We go beyond sales and assess how enterprise technology is enabling a new, healthy form of data-driven employee engagement across commercial business sectors.
The methodology behind the post proved relatively unique -- interweaving emerging psychological theory, key excerpts from a Christopher Mims Wall St. Journal expose and personal anecdote to paint a picture of what will drive the most successful forms of employee engagement in the coming years:
Data. Real-time, direct-to-employee data. Read the article and see why we're so certain.
5) The Future of Sales Incentives
Republished by Kitedesk (who selected it for their own Year End "Best Of" list), "The Future of Sales Incentives" is the most comprehensive piece we published on the topic all year.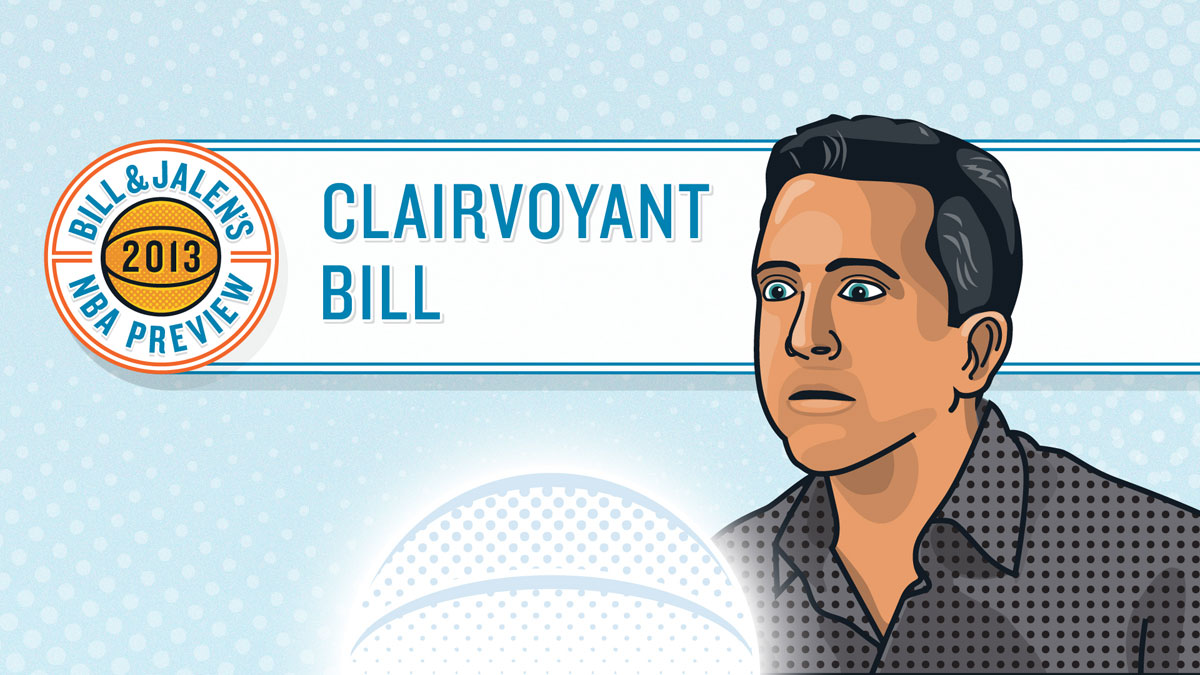 Urging sales leaders to take a forward-thinking approach to sales incentives, if only to get ahead of the developing curve, we premise our arguments on the subject's leading minds and go into "Clairvoyant Bill" mode at the article's conclusion.
6) The Top 5 Ambition Anthems from September & October
We're counting these two posts as one entry -- regardless of your interest in using Ambition, we think you'll enjoy them.
This being a company blog and all, we're contractually obligated to devote some of its content to discussing our product. Lucky for us, Ambition's premiere user feature, Ambition Anthems, lets us weave passionate music criticism into product discussion.
For each of these posts, our users nominated their favorite Ambition Anthems, which are YouTube clips that play over Ambition TV and operate as personal theme songs that alert the office of user success.
As each post attests, we have some pretty creative users. See why Miley Cyrus's "Wrecking Ball" and George Michael's "Careless Whisper" took top billing in each month's poll.
7) The Fantasy Football Lover's Guide to Your Sales Force
We love Fantasy Football. We love sales. And the Ambition Blog is the only place you'll find a 5-part series breaking down the 30 types of people on your Fantasy team and in your Sales Force.
I'm ashamed to admit how many hours we spent on this set of posts, but if you're in sales and love fantasy football, it's worth a read.
8) ​The 6 C's of B2B Lead Generation
Back in 2014, Sales Hacker CEO Max Altschuler proclaimed that "2015 will be the 'Year of the SDR.'"
Well, Max was right. SDRs, Sales-Marketing Alignment and Social Selling were some of the topics taking top billing in 2015. And they all tended to go back to one goal -- lead generation.
"The 6 C's of B2B Lead Generation" was our treatise on the subject, an attempt to break down a collossal topic into digestible, actionable pieces. Maybe it was the piece's structure. Maybe it was the Rambo gif. Whatever the reason, it struck a note with our readers. Check it out for yourself.
9) The Sales Influencer Series Presents: Kyle Porter
We published 10 new episodes of the Sales Influencer Series over the past year -- and our audio interviews with the likes of Tamara Schenk, Matt Hottle, Heather Morgan and Ryan Jenkins are among the best content we put out in 2015.
But one episode in particular stands out among these posts, and it's Ambition COO Brian Trautschold's interview with SalesLoft CEO Kyle Porter.
If you work in a SaaS, startup, or B2B sales leadership role, you'll want to hear the conversation between Trautschold and Porter.
The two SaaS Co-Founders, veteran startup leaders and purveyors of the cutting-edge of sales technology spend 30 minutes discussing the secrets to scaling a sales team, and all the trials and tribulations they've both faced along the way.
10) Sales Productivity Advice from 6 Experts
Some of our best articles from 2015 were crowdsourced from a team of experts. And this post narrowly edges out our Pet Peeves of Inside Sales Managers and Halftime Speeches from Top Sales Coaches posts for the top spot amongst the field.
The post leads off with an ultimate cliffsnotes on the topic from sales leadership heavyweight Mike Kunkle, then builds from there.
The Bridge Group's Laurie Page, Cirrus Insight COO Brandon Bruce and other sales productivity stalwarts each delivers unique, compelling and actionable strategy and insight any sales leader can benefit from incorporating in 2016.
Honorable Mention: Most Fun Article to Write
If you're like me, you've already read one too many articles that have taken the coaching philosophies of Vince Lombardi, John Wooden, Bear Bryant, et. al and applied them to leading a business.
Sales Management Lessons from 10 Coaching Catastrophes was our attempt to bring balance to the world of hackneyed business leadership insights.
And what better way to do so than highlight 10 of the most disastrous, humiliating coaching tenures in sports history and using them as case studies for how not to lead a sales organization. We had fun with this one. We think you will, too.
Honorable Mention: Most Popular Article
Our 5 Epic Sales Contest Ideas for 2015 post garnered over 8,000 organic pageviews with next-to-no promotion or distribution.
You searched for sales contest ideas, and we delivered.
Honorable Mention: Most Viral Article
The post introducing the field for our 2015 March SaaSness Tournament.
Over the course of 6 rounds, 20,000+ people voted for their favorite SaaS companies during the latter half of March and first week of April.
March SaaSness was the most fun thing we did in 2015. If you missed it, don't worry, the 2016 tournament is fast approaching.
The Ambition Academy
The best things in life are free -- and the best content we wrote this year is, too. Here are some great eBooks you can download free from the Ambition Academy.
It's been a great year, and we've only just gotten started. To learn more about how Ambition can impact your workforce, please contact us at this link or at sales@ambition.com.
Thanks for reading, and we'll see you in 2016!
Run Revenue-Driving Sales Contests on Ambition
Ambition is a sales management platform that syncs every sales organization department, data source, and performance metric on one easy system.
Ambition clarifies and publicizes real-time performance analytics for your entire sales organization. Using a drag-and-drop interface, non-technical sales leaders can build custom scorecards, contests, reports, and TVs.
Ambition is endorsed by Harvard Business Review, AA-ISP (the Global Inside Sales Organization), and USA Today as a proven solution for managing millennial sales teams. Hear from our customers below.
Watch Testimonials:
Watch Product Walkthroughs:
ChowNow. Led by Vice-President of Sales, Drew Woodcock.
Outreach. Led by Sales Development Manager, Alex Lynn.
AMX Logistics. Led by Executive Vice-President ,Jared Moore.
Read Case Studies:
Contact us to learn how Ambition can impact your sales organization today.