Let the Data Do the Talking
Give your managers and reps the context they need by democratizing access to data and insights. Our performance and intelligence tools align revenue teams to key targets and goals that get them to where they need to go. Hello, Integrations
Ambition brings together data from all the tools in your tech stack. Coach using the metrics that matter by integrating your CRM, Conversation Intelligence, CMS, LMS, and Sales Methodology into your Coaching Cadence steps.
See Integrations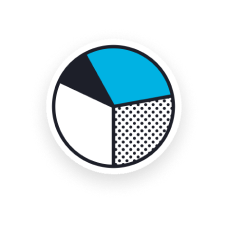 Don't Be One of the 52% of Sales Teams That Miss Quota
With Ambition, reps see their progress-to-goal and where they stand among their peers in real-time. Every coaching conversation is optimized with data that drives decision-making and learning and that will prevent you from being a statistic.
Get helpful benchmarks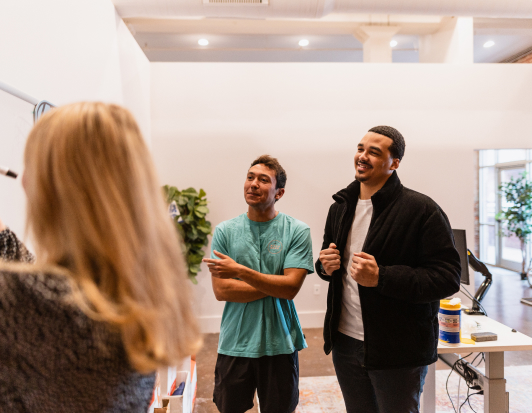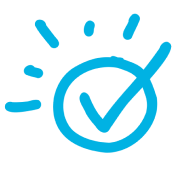 Automatically Track Rep Performance
Every call, email, lead conversion, and metric will be tracked in Ambition Analytics, up to the minute. Visualizing daily, weekly, and monthly activities and objectives help reps see the why and the how behind your sales strategy, but also keep them on pace.
Set Achievable Goals and Visualize Progress
Ambition Scorecards give managers the flexibility to assign custom metrics and weighted scoring by role, so your reps can see how KPIs like number of opportunities or deals closed contribute to your organization's success.
See Progress to Goal and Results in Real Time
Workflows allow you to customize and automate notifications for key milestones, like when a deal is closed/won or when a rep reaches 60 calls before the end of the day. Notifications are sent to the broader team via Ambition TVs, Slack, and Microsoft Teams.
Don't take our word for it.
See what real customers are saying about Ambition.






Without Ambition, it would be hard to keep myself accountable. I can see my calls and activities throughout the day, which helps me push my activity level to the proper amount instead of falling short.

See How to Track Performance Improvements
Talk to us