Maximize Your Sales Results with Customizable
Coaching Cadences™
Execute your revenue programs with Ambition's latest innovation—Coaching Cadences™. Our easy-to-use, drag-and-drop program builder allows leaders to create personalized coaching and enablement programs that deliver measurable results. With Coaching Cadences, you can automatically develop your managers and enhance the selling skills of your reps through step-by-step coaching and learning tracks that are always up-to-date.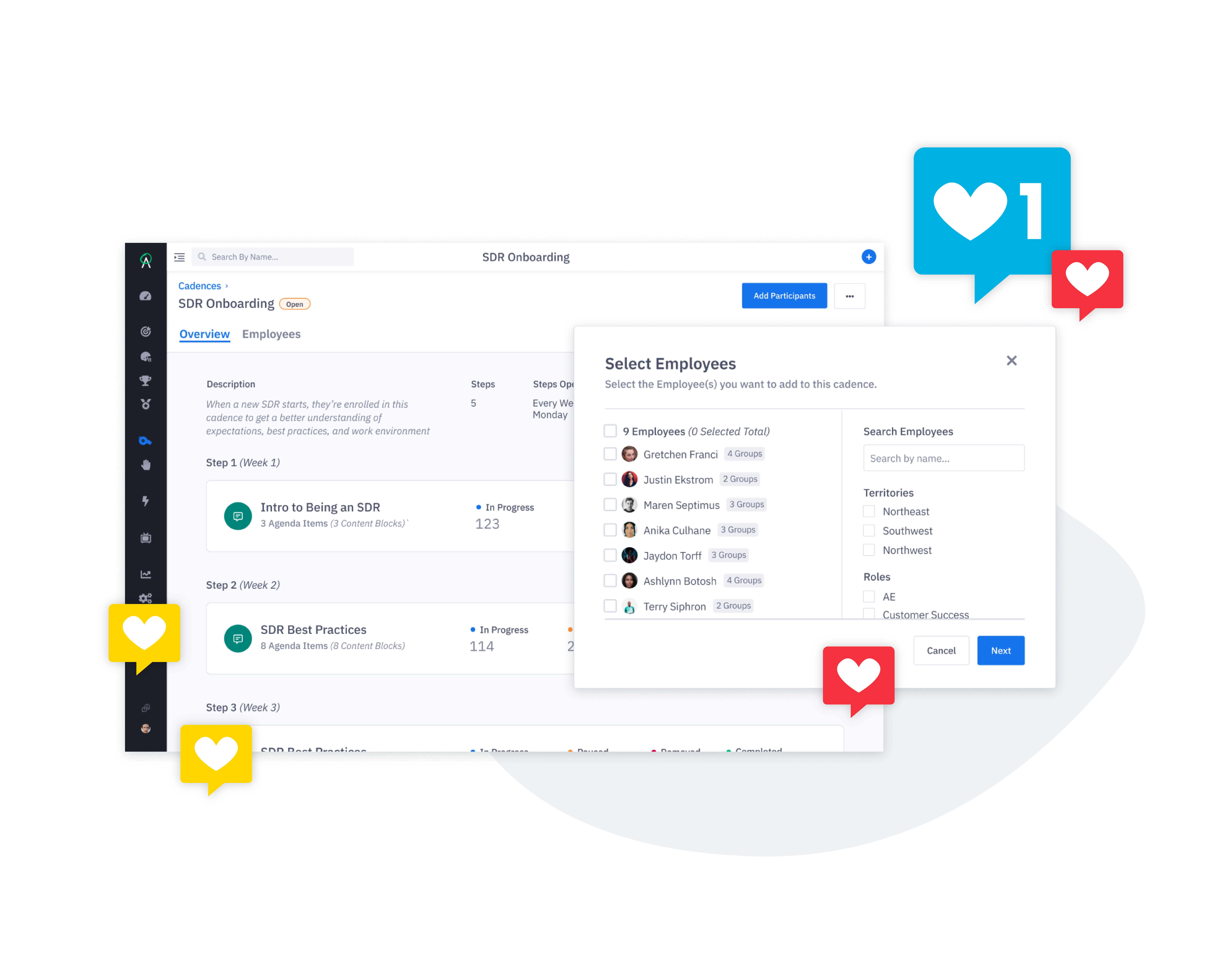 A Structured Approach to
Coaching
Coaching Cadences can be customized based on the needs and preferences of different employees. This functionality helps sales managers personalize and scale their coaching strategy to improve overall business performance and outcomes.

"Thinking that Rep A and Rep B always need the exact same thing in coaching is a mistake on my part, so I need to make sure that I'm personalizing coaching. Every single one of my reps needs something different. The data in Ambition helps me get there faster and focus on the right things."
Hello, Integrations
Ambition brings together data from all the tools in your tech stack. Coach using the metrics that matter by integrating your CRM, Conversation Intelligence, CMS, LMS, and Sales Methodology into your Coaching Cadence steps.
See Integrations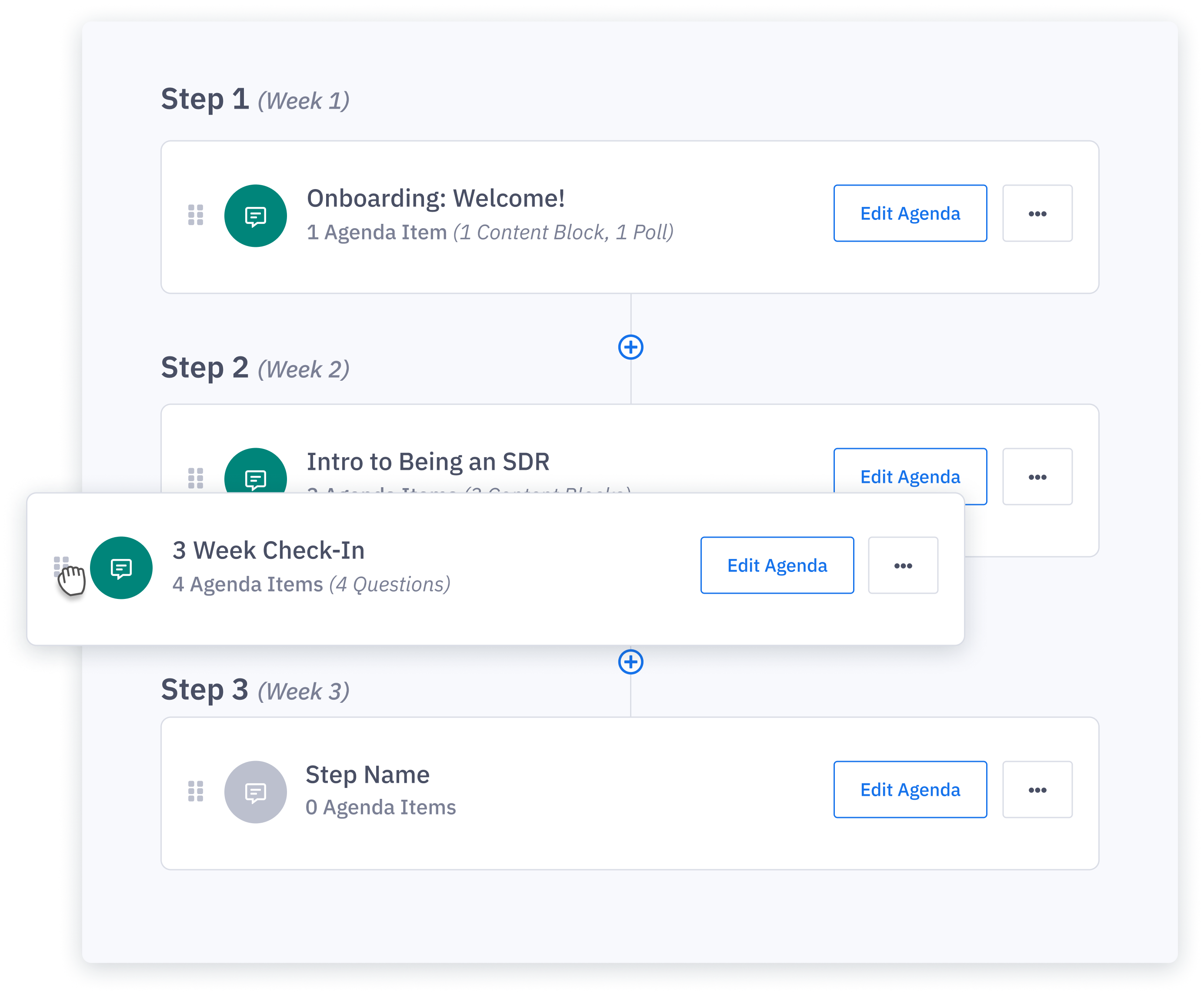 Standardize Your Core Coaching and Enablement Programs
Using our drag-and-drop-style Cadences builder and programmatic coaching tools, revenue and enablement leaders can now create evergreen programs at scale with modules that facilitate learning and conversation via content, assessments, check-ins, and more.

Enroll Reps in Learning Tracks, When They're Ready
During recurring coaching touchpoints, you'll uncover skills, concepts, and initiatives that your reps need to re-learn. With Coaching Cadences, you can easily enroll reps in enablement programs, when they need it. Just-in-time professional development like this helps reps move deals and client relationships forward.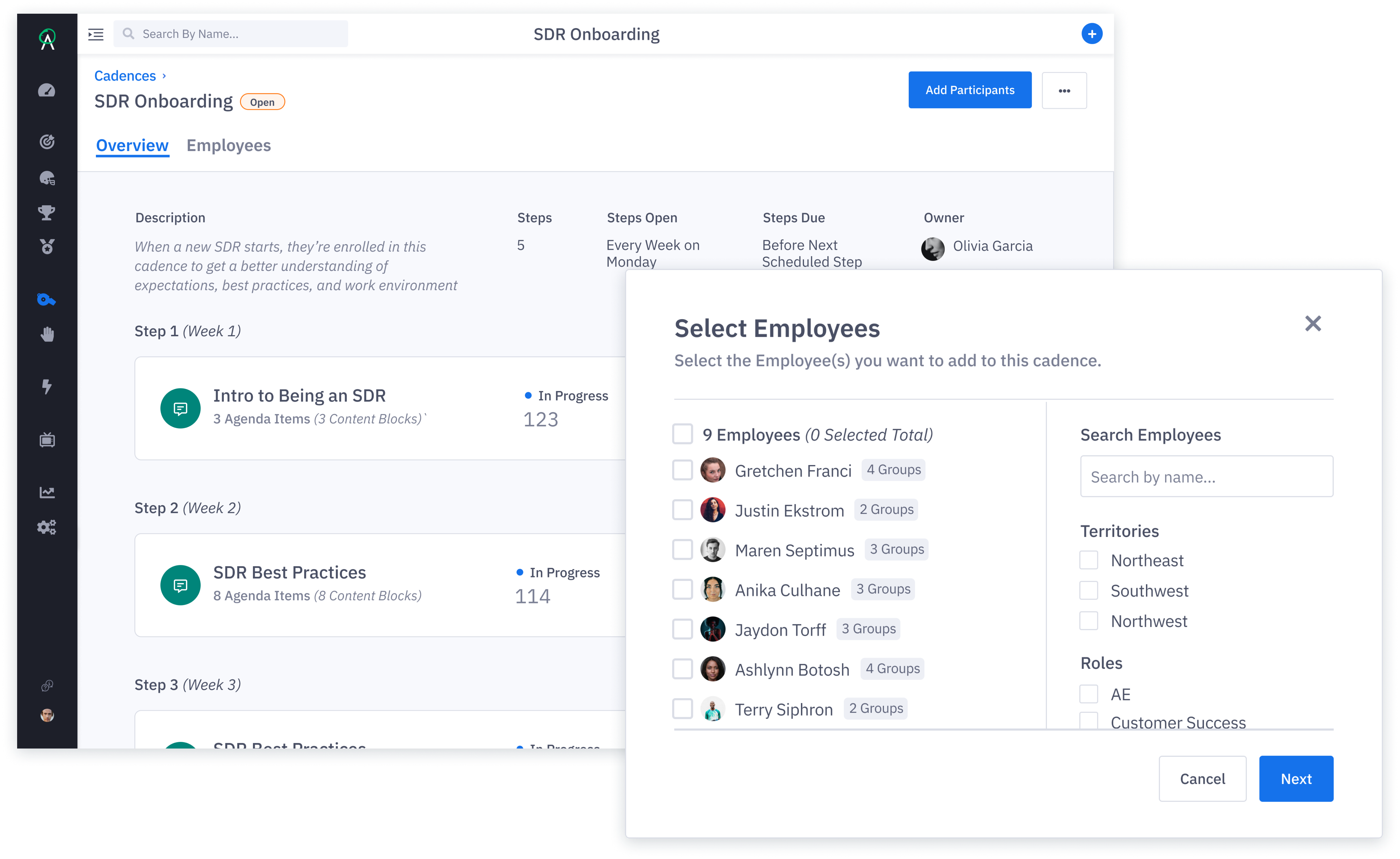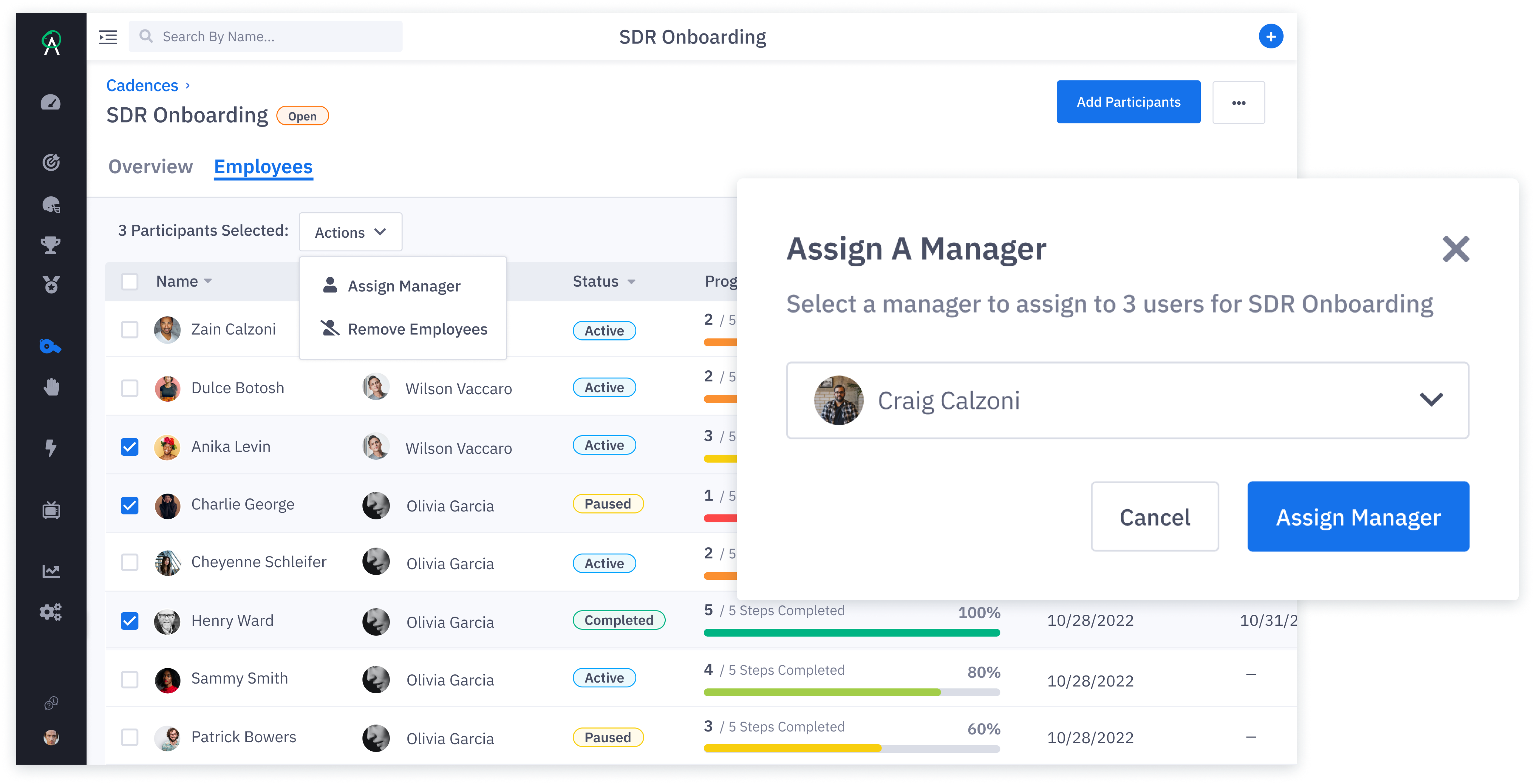 Report on Rep Progress and Program Effectiveness
Get quick at-a-glance snapshots of your reps' Coaching Cadence progress—layer that data on top of revenue trends—and gain a deep understanding of your programs' effectiveness. Never before has enablement been so easy to measure!

"A single manager can have anywhere from three to 18 employees to onboard. It's not in that manager's capacity to track each reps' 30/60/90. Ambition Coaching Cadences will remove that manual work"

Coaching Cadence Templates Gallery
Develop, Train, and Upskill
Your Revenue Team with Coaching Cadences
Get Started