Need sales contest ideas? These are the 7 most epic competitions ever run by Ambition clients - and why they worked.
September is prime time for sales competitions. Football season is back. Fantasy Drafts are happening after work hours. But you don't have to be a sports fan to leverage the competitive spirit that abounds this fall.
The 7 Best Sales Contests (And Why They Worked)
There's a golden rule when it comes to running a sales contest: You have to get creative in order to get your team fully invested. The good news - it's easier than you think.
Creating an epic sales contest is actually pretty simple. You can run a standard competition format that has creative, exciting incentives. Or - run a creative and exciting competition and use standard incentives.
The next two weeks we'll be profiling the most epic formats and incentives our clients have used to run sales competitions with crazy ROI. We begin today with a look at the 7 most epic sales contest formats - and what made them successful.
Epic Sales Contest #1. Fantasy Football for Sales.
Company: Clayton Homes.
Visionary: David Schwall | Sr. Director of Marketing and Digital Strategy.
Data Systems: Salesforce. Ambition.
Clayton Homes made history in 2015. David Schwall's quarter-long Fantasy Football-style sales competition caught the attention of Harvard Business School Professor Ethan Bernstein.
Bernstein made the trip to Knoxville, Tennessee to see firsthand whether such a sales contest was even credible. And if so, whether there was any real value to be gained by this Fortune 1000 inside sales team.
The resulting article, audaciously titled The Sales Director Who Turned Work into a Fantasy Sport, was published by the Harvard Business Review in March 2015. Read for yourself.
Epic Sales Contest #2. Global Sales Competition.
Company: MuleSoft.
Visionary: Austin Sherrill | Regional Manager of Account Development.
Data Systems: Salesforce. Ambition.
Back in March, MuleSoft ran the most epic sales competition we have seen in terms of geographic scope.
The format: team-based sales contests following the Fantasy Football for Sales model.
The X-Factor: Teams were competing from 4 separate offices. On 3 different continents.
MuleSoft ran a truly global sales contest. Competing offices: Atlanta, Los Angeles, London and Sydney.
Hats off, MuleSoft. This is the closest the global sales community has ever come to a World Cup of Sales.
Epic Sales Contest #3. March Madness for Sales.
Company: Fitzmark.
Visionary: Trent Roberts | VP Strategy & Administration.
Data Systems: Salesforce. 3CX. Ambition.
A key Ambition value-add is the ability to frame sales performance metrics in compelling ways.
Ex. Making sales KPIs the scoring mechanism for an epic competition modeled after March Madness.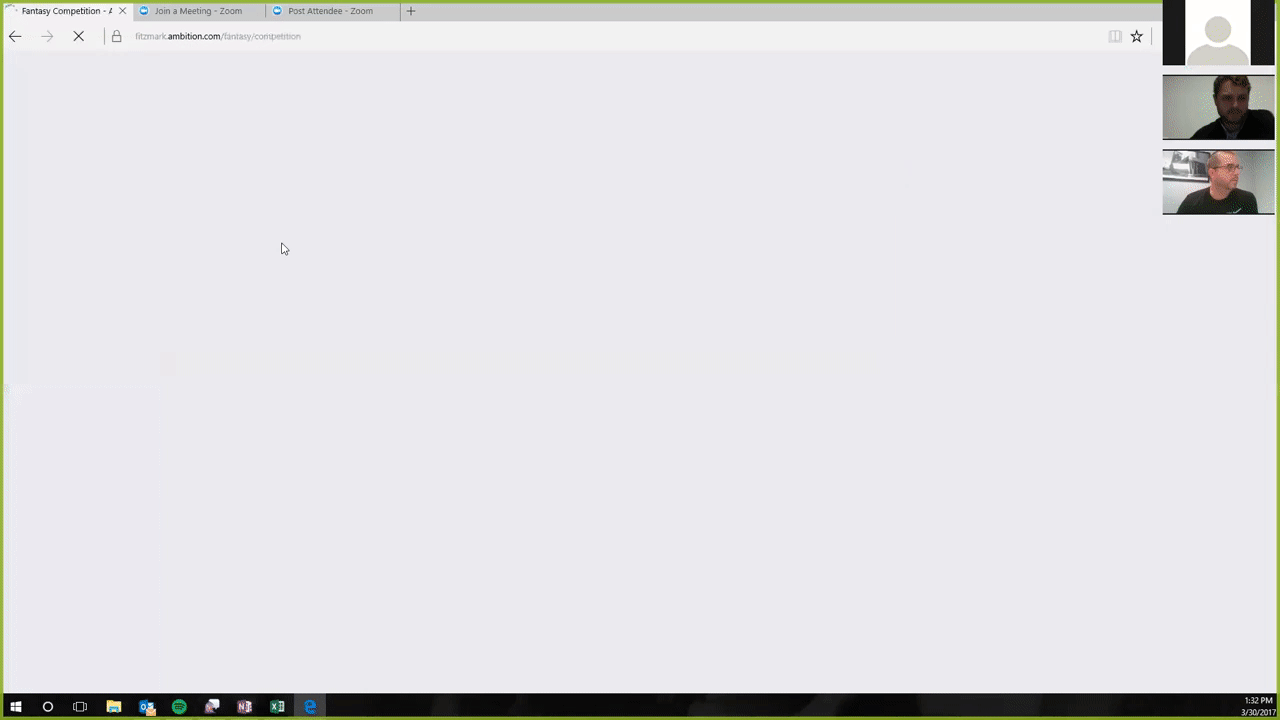 Need help getting rep buy-in on your sales contests?
Watch this video walkthrough from Fitzmark SVP Trent Roberts to get an absolute clinic on crafting competitions that are creative, relevant and timed for maximum impact.
Epic Sales Contest #4. The Big Dance + Fantasy Sales.
Company: PriceWaterhouseCoopers.
Visionary: Roy Riley | Manager.
Data Systems: Ambition.
PriceWaterhouseCoopers is one of the most respected names in consulting. Their sales hiring process is one of the most rigorous and competitive in the country.
Candidates don't beat doors down for whiteboards and gift cards. So when PwC's Seattle office launched it's Culture of Hustle initiative (sidenote: incredible title - follow suit when naming your next business strategy) - they went all-in with an immersive five-week competition.
The setup: Single-elimination bracket. Head-to-head matchups. Highest weekly Ambition Score - an overall score based on sales activity and objective KPIs - advances to the next round.
The Culture of Hustle: where modern sales leaders successfully fuse March Madness and Fantasy Football into one monster sales competition.
Epic Sales Contest #5. Manager vs Manager.
Company: Outreach.
Visionaries: Alex Lynn and Jordan Greaser | Sr. Managers of Sales Development.
Data Systems: Salesforce. Outreach. Ambition.
Your sales reps are not loyal to your company. Hell, half of the B2B sales professionals I know would go work for Turing Pharmaceuticals (The House that Martin Shkreli Built) if the opportunity included a great financial package and an elite sales management team.
Credit to Outreach sales leaders Alex Lynn and Jordan Greaser. They built an elite sales development unit at warp speed while making managerial pride the flashpoint for their team sales contests.
Can never go wrong with incentives that making reps and their bosses look good. The Apex Predator and The 48 Laws of Power agree.
Epic Sales Contest #6. Office vs Office.
Company: AMX Logistics.
Visionary: Jared Moore | Vice-President.
Data Systems: Salesforce. McLeod. HubSpot. Ambition.
AMX Logistics Vice-President Jared Moore has been using Ambition since 2014 to drive his logistics brokers. During that short time, AMX's annual revenue exploded from $200,000 to $25 million.
No one has run more sales competitions on Ambition than Jared Moore. His savviest competition format is the office versus office competititon - which he began deploying across 3 brand-new offices AMX opened in the last 36 months.
Moore figured out how to use the Ambition Competition Builder to bypass the laws of physics.
How? By enabling real-time sales performance visibility and jampacking the work week with call blitz SPIFs, financial incentives, and cross-office challenges.
The revenue-growth metrics results speak for themselves. And they attest to the gravity-defying power of high-profile sales contests between competing offices with cash and geographic pride on the line.
Epic Sales Contest #7. The Mega SPIF.
Company: FileMaker.
Visionary: Ryan McCann | B2B Sales Director.
Data Systems: Salesforce. Ambition.
Last but not least - the all-important Sales Performance Incentive Fund, or SPIF.
Not every sales organization has the resources to run epic, quarterlong and cross-continental sales competitions. But unless you're leading a sales team of one, you're qualified to run a classic SPIF.
The key to running effective SPIFs - knowing how and when to up the ante. FileMaker B2B Sales Director Ryan McCann and Sr. Financial Analyst Jeff Larson have fine-tuned this practice into an art form. Looking for an easy boost to your next contest? We recommend McCann's 2 hour SPIF.
More Sales Competition Ideas to Ignite Your Team
For more inspired sales competition formats, check out our Winner's Guide to Sales Contests on the Ambition Academy.
We also highly recommend our latest eBook: The Ultimate Guide to Agile Sales Management. Read the treatise on the benefits of agile management practices for sales leaders from our leadership team plus the enlightened leaders at Base, LeadGenius and LearnCore.
Running an account based strategy? September is the month to take it to the next level with the latest-and-greatest innovation: account based icing. We're shipping Smirnoff-Ice-as-a-Service to hundreds of cold opportunities around the country. Don't get left behind.
Drive Your Sales Force with Ambition
Business leaders use Ambition to get instant, crystal clear sales performance insights and automate reporting, scorecards, contests, TVs and alerts.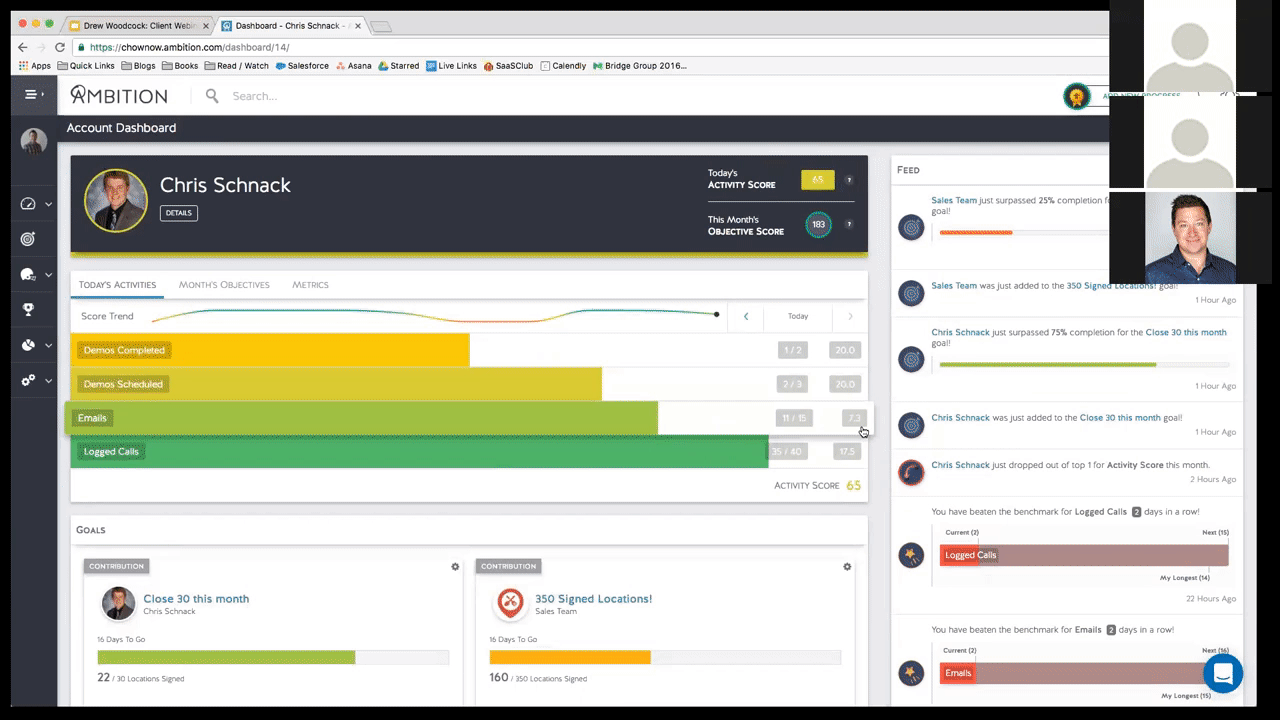 Learn how Ambition can help drive revenue for your sales organiation. Contact us for a free demo.