The next big thing in B2B sales and marketing is here.
What happens when you fuse Blockchain and A.I. with the world's most elegant account based sales and marketing solution?
We have no idea. Instead, we'd like to bring your attention back to a simpler time in American history: 2010.
Background
You remember 2010. Like millions of people who had yet to hit forty - you were denying Facebook friend requests from older relatives. Ordering your first (and only) Netflix DVD. Wondering aloud why you just created a LinkedIn profile.
Most certainly of all - you were participating in the year's leading innovation. A groundbreaking societal advancement that captured the public imagination and took an iconic brand to the new heights.
Account Based Icing: Smirnoff-as-a-Service
Here at Ambition, we've been around long enough to appreciate the impact that ABM, ABSD, et al have had on our industry.
B2B Marketers in 2014: "Wait a minute. We're not going to close six-figure enterprise deals off of a 100% inbound model?"
It's taking a concept that everyone has always done - then repackaging it at an opportune time (in this case, as the inevitable counter-trend to the early 2010s inbound marketing craze).
B2B Marketers in 2015: "Is the targeted email campaign live? Good. Set up auto-tweets for the entire department the second one of them clicks a link."
And now - it's about to be disrupted from the inside.
Ladies and gentlemen, the next stunning evolution in B2B is here: Account Based Icing.
Remember when Bros Icing Bros defied the conventions of logic and human reason to mass infiltrate the pop culture lexicon in 2010? The exact same thing is about to happen in B2B.
But instead of Bros Icing Bros it's something much, much better:
Account based practicioners icing targeted accounts to co-opt their own nostalgia as a vehicle for re-engaging them with your product and/or service.TM
Looking to re-engage a warm opportunity gone cold? Ice them!
Prospects not responding to your endless, generic email and social touches? Ice them!
Target market too stupid to appreciate how much work you've put into personalizing your outbound campaigns at-scale? Ice them into oblivion!
Account Based Icing: You Should Do It.
Your launchpoint for ABI is up-and-running at smirnoffasaservice.com. Yes - it's real.
Don't miss out on our limited-time discount for early adopters. Ice your prospects for just $30 - handwritten note included!
Use an Ambition competitor? Hate it? Your first Icing is on the house. Email apex@ambition.com.
For media and venture capital inquiries, email toni.gemayel@ambition.com. For inquiries about Icing best practices, email anyone born between 1980 and 1992.
Engage Your Sales Force With Ambition
Modern sales leaders use Ambition to enhance sales performance insights, create Fantasy Football for Sales, run supercharged sales reports, scorecards, contests, and TVs, and improve Salesforce KPI visibility at companies like Wayfair, FiveStars and Filemaker.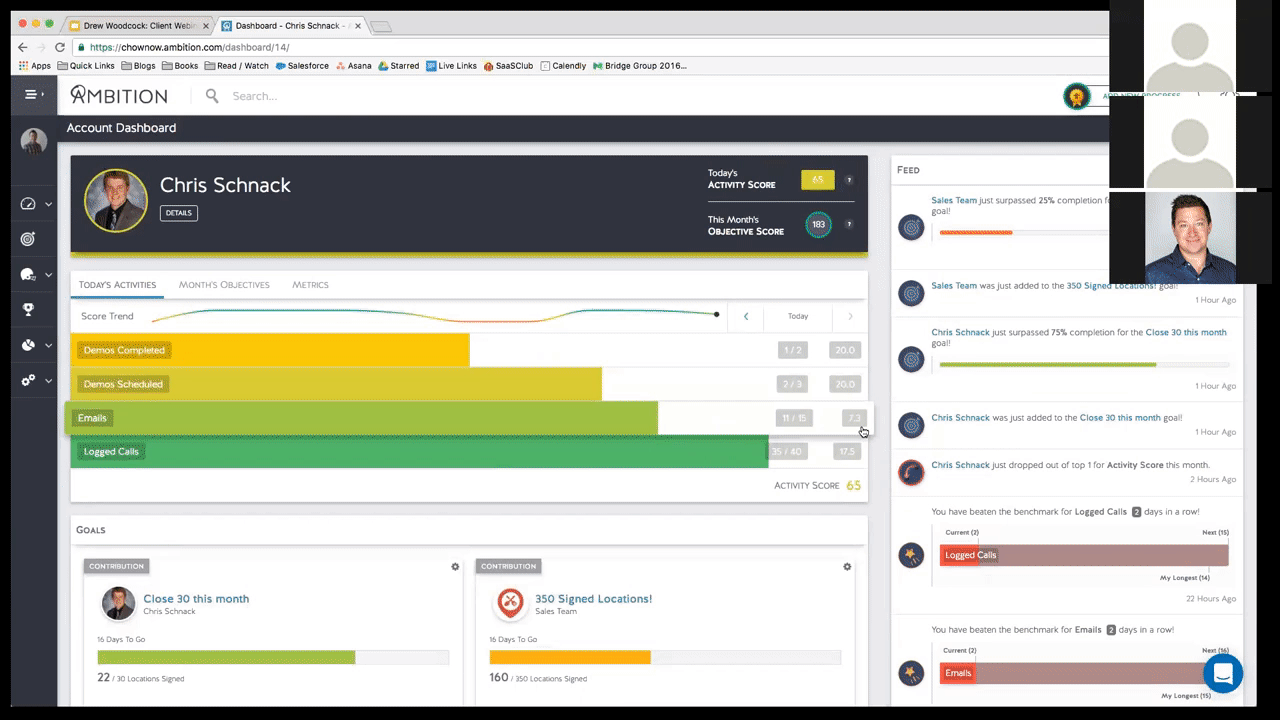 Want bright lights on your Salesforce KPIs? Contact us.