Fantasy Football for Sales Teams
Inspire, motivate and engage your reps with Fantasy Football Sales Contests
Create Sales Process Accountability & Engagement
Embrace the excitement of Fantasy-Football style competitions and Engage Your Entire Team
"We're using Ambition across our sales and client services teams. An easy way to define metrics and contests that drive daily behaviors. "
Manager, Sales Operations | Cvent
Ambition powers Fantasy Football Sales contests
Start tracking your SalesForce activity in realtime through our productivity dashboards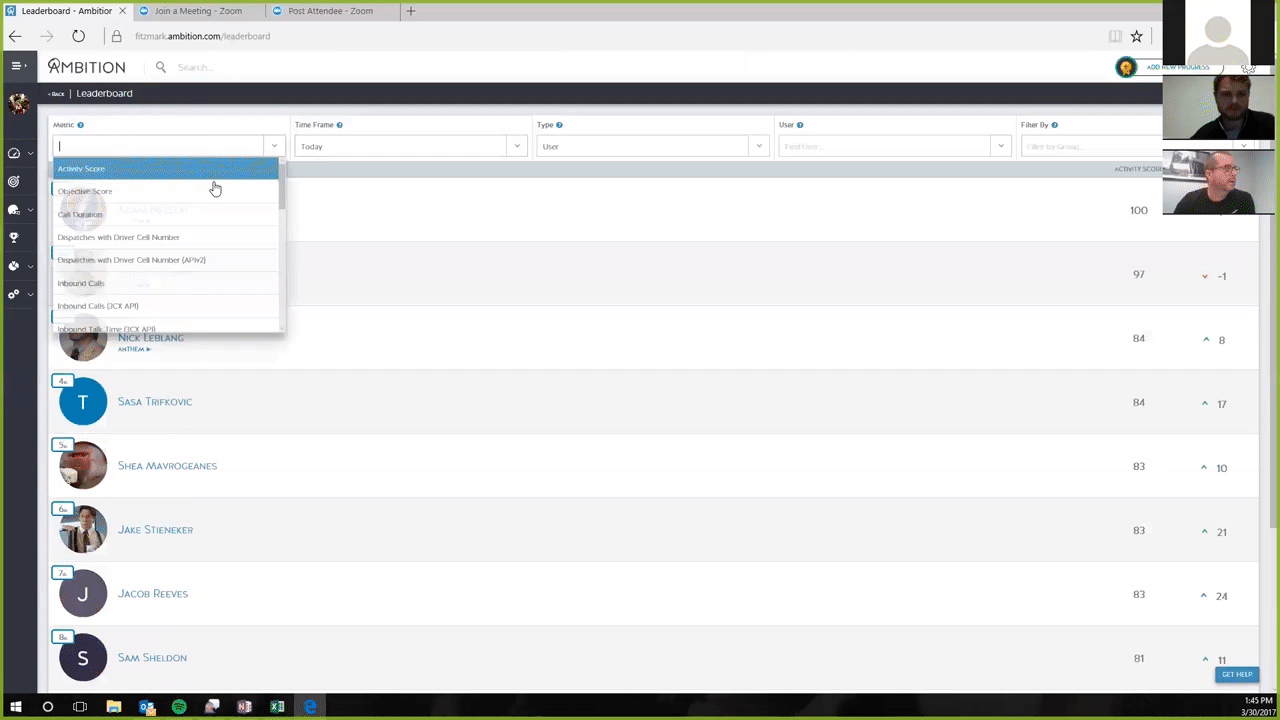 Sales Competition Features
poll
Gamification
Setup contests and utilize our critically-acclaimed "Fantasy Football" system for sales teams. Encourage and incentivize healthy competition within organizations to help each other get better over the course of 8-12 weeks.
live_tv
Easily Display KPIs
Keep it simple with clear objectives for your Sales team. Keep your team engaged and motivated with our beautiful TV displays. Set a performance baseline that keeps your entire sales organization engaged.
list
Goals
Every week is a new challenge, a new opponent. Set and track milestones for employees, managers, groups, organization. Goals can be synced to real-time metrics or tracked free-form for maximum flexibility.
assignment
Scorecards
Promote accountability by defining and benchmarking short-term activities and long-term objectives for employees to see and own in their quest for success. Keep the entire sales organization engaged by focusing on effectiveness of individual benchmarks.
Join Other Smart Sales Organizations Using Ambition
Schedule Demo