Meet the 64 companies competing in this year's tournament.
Welcome to the 2nd annual March SaaSness Tournament. Starting Wednesday, 64 SaaS companies will be competing in an NCAA Tournament style bracket, with winners decided by popular vote.
For a full overview of the 2016 March SaaSness Tournament schedule, rules and voting format, read our 2016 Tourney Introduction. Now, let's meet this year's competitors.
Meet the 2016 March SaaSness Field
Last year's bracket was impressive, but it pales in comparison to the 2016 field. Here's a look at the full 2016 Tournament Bracket.
Click image to enlarge.
Styles make fights, and we're about to bring you a brief introduction and breakdown of each competing company and how they stack up in their 1st Round matchups.
This is your one-stop source for March SaaSness Bracketology, so hunker down, read up on our 64 competitors, and get ready for Wednesday's festivities to begin.
Wednesday Matchups - Region 1
Dropbox: Founded by Drew Houston and Arash Ferdowsi, Dropbox is the premiere cloud file sharing company of 2016. Its Twitter following: In the millions. Its valuation: In the billions. Dropbox is a powerful figure in the SaaS world, and they have legions of followers to call upon in any given matchup in this tournament.​ But that didn't stop them from being upset in the Elite 8 in the 2015 tournament. Can they avoid a similar fate this year? Stay tuned.​
Founded: 2007. HQ: San Francisco. Conference: Collaboration.
Outreach: Sales automation on steroids, Outreach.io is one of the most innovative companies in the sales acceleration field. Outreach represents the new contingent of sales acceleration tools taking the SaaS industry by storm in recent years. Just like last year, though, their relative lack of Twitter followers proves costly, as they draw a 1st Round matchup against SaaS juggernaut Dropbox.
Founded: 2013. HQ: Seattle. Conference: Sales Acceleration.
Zuora: SaaS billing and payments juggernaut Zuora is one of roughly two dozen talented newcomers to this year's tournament. Hardly an underdog, though, Zuora boasts an impressive venture capital backing that includes almost $250 million dollars from the likes of Greylock Partners, Redpoint Ventures and Index Ventures.
Founded: 2007. HQ: Foster City, CA. Conference: Payments.
Datanyze: The sales intelligence pioneers at Datanyze may lack the venture capital war chest of Zuora, but make no mistake, this is one of the scariest companies in this year's field. What Datanyze does have is hyper-growth over the last 12 months, industry-leading product and marketing and Mark Cuban and M.G. Siegler in their corner. Last year's quick tourney exit notwithstanding, the're a dark horse contender in the 2016 tournament.
Founded: 2012. HQ: San Mateo, CA. Conference: Sales Intelligence.
Twilio: When you've got a client list that includes such prestigious and diverse names as Uber, Box, DocuSign, Nordstrom, Coca-Cola, Walmart and Home Depot, you know you're doing something right. And Twilio has spent the past 7 years integrating and streamlining various communication technologies to equip businesses to attack the digital marketplace head-on. Another new addition to this year's field, Twilio is one of several engineering-focused new entrants to the tournament - and they have enough industry clout to be a major threat in any matchup they face.
Founded: 2008. HQ: San Francisco. Conference: Communications.
Yesware: Yesware coasted into the Sweet 16 last year as a 10 seed, before falling to eventual Regional Champion Box. This year, the pride of Boston SaaS sales technology will face an equally difficult road. Will its Millennial-friendly, borderline-addictive user experience push it further than in 2015? We'll soon find out.
Founded: 2010. HQ: Boston. Conference: Sales Acceleration.
New Relic: When it comes to software integration, monitoring and management, New Relic is the undisputed heavyweight champion. Since IPO'ing in November 2014, New Relic has continued its dizzying rate of growth, ranking 61st in Deloitte's fastest-growing North American tech companies list as of November 2015. Another engineering-focused new entrant into this year's tournament, New Relic will have the eyes of software engineers around the world on its first round matchup against Wrike.
Founded: 2008. HQ: San Francisco. Conference: IT Management.
​
Wrike: An enterprise-friendly project management platform used by over 10,000 organizations worldwide, Wrike joins this year's tournament as another fan favorite and potential upset threat, clocking in at 116 on Deloitte's 2015 Fastest-Growing Tech Companies list and earning a coveted "Cool Vendor" designation from Gartner. All of which makes their 1st Round matchup versus New Relic one of the most intriguing in this year's tournament.
Founded: 2006. HQ: Mountain View, CA. Conference: Project Management.

Intercom: After last year's field was announced, we heard dozens of disappointed SaaS industry members, disgruntled that their company failed to receive a bid. Intercom, however, was the only company that had a number of non-employees vehemently go-to-bat for it and decry its omission as an actual snub. We rectified things in this year's tournament, giving the wildly popular Customer Success platform its fair entrance into the tournament. The downside: A tough, tough 1st Round matchup with 2015 Sweet 16 company SalesLoft.
Founded: 2011. HQ: San Francisco. Conference: Customer Success.
​
SalesLoft: In the months following their Sweet 16 run in the 2015 tournament (where they lost to eventual champion, ClearSlide), SalesLoft made waves around the SaaS industry with an impressive Series A Round led by Mr. SaaS himself, Jason Lemkin. Their forward momentum has not let up since. The company just finished hosting its 2nd annual Rainmaker Conference, which was met with rave reviews, while also making bold moves with its product and transparency of operation. An exciting company to watch in the 2016 tournament - their 2nd Round "Battle for Atlanta" with MailChimp in the 2015 tournament was the single most thrilling matchup in last year's tourney. Expect a 1st Round slugfest between these 2 companies.
Founded: 2011. HQ: Atlanta. Conference: Sales Acceleration.

DocuSign: DocuSign had an amazing run in the 2015 tournament, falling just short of victory in a Final Round loss to ClearSlide. En route to the finals, the eSignature juggernaut pull off perhaps the most impressive string of victories in the tournament - knocking off ZenDesk, Evernote and Box in quick succession. Can they repeat last year's success and, perhaps, make that final step to the mountaintop? The voting public will decide.
Founded: 2003. HQ: San Francisco. Conference: eSignature.
DemoChimp: The latest ascendant SaaS company to emerge from the "Silicon Slopes," DemoChimp is one of the youngest entrants in this year's field. The upstart demo automation platform has a lot going for it - a cool, cutting-edge product, veteran SaaS leadership and a location smack dab in the center of a top hub for sales and business intelligence startups. Not going for it: This 1st Round matchup against DocuSign - which does no favors for its maiden trip into March SaaSness.
Founded: 2013. HQ: Provo, UT. Conference: Sales Acceleration.
InsideSales.com: One word: Powerhouse. InsideSales is quickly becoming a monolith in the sales acceleration space, dipping its toes into everything from phone systems (PowerDialer), predictive analytics, CRM automation, and even a sparse gamification feature. With all that said, however, there's no overlooking the fact that the billion dollar juggernaut was routed in the 1st Round of last year's tourney by a much more inspired SalesLoft team. Will IS.com put forth a heartier effort in 2016? They'll have to in order to get past Segment.
Founded: 2004. HQ: Provo, UT. Conference: Sales Acceleration.
Segment: When you've got the likes of Kleiner Perkins and Accel jumping in on both your Series A and Series B round, you're definitely onto something special. And Segment is one of the most unique, innovative companies in this year's tournament - a full-blown Big Data platform for your customer analytics. Their matchup against InsideSales is what March SaaSness is all about. Bay Area versus Silicon Slopes. Industry disruptor versus industry incumbent. Innovator versus...uh...innovator. Should be interesting.
Founded: 2012. HQ: San Francisco. Conference: Big Data.
Slack: The single biggest upset in the 2015 Tournament saw Slack - unvarnished industry darling, paragon for every SaaS startup on the planet - unceremoniously dispatched in a 2nd Round upset by eventual champion, ClearSlide. Proof that anything can happen when it's March SaaSness, Slack exited the 2015 tourney as a cautionary tale. The 2016 tournament will be their shot at redemption - and don't let the seeding fool you, it begins with a tough draw against a potentially dangerous Looker.
Founded: 2013. HQ: San Francisco. Conference: Collaboration.
Looker: Fresh off a $48 million dollar Series C round led by Kleiner Perkins, Looker offers a unique, increasingly in-demand service in the new world of the tech-enabled enterprise: It audits your software ROI. Located in Santa Cruz - which is close enough to steal talent from Silicon Valley yet far enough away to exist outside of the tech bubble surrounding the Bay Area, Looker has a cool story, a valuable platform and a puncher's chance against Slack.
Founded: 2011. HQ: Santa Cruz. Conference: Business Intelligence.
Wednesday Matchups - Region 2
Evernote: A powerhouse in the organizational communication sphere. Evernote is a borderline essential tool in the minds of its users, allowing them to easily organize and share important information internally. As respected as it gets in the SaaS industry, Evernote claims elite Venture Firms like Sequoia Capital as investors and has proven itself to be a part of the SaaS industry's very fabric. An Elite 8 loss to DocuSign ended its 2015 run - though this year's path to the Final Four will be even tougher. A potential matchup against reigning March SaaSness champion ClearSlide looms in Round 2.
Founded: 2007. HQ: Redwood City, CA. Conference: Productivity.
Ambition: In our wholly unbiased opinion, Ambition represents the new vanguard in performance management. Our platform broadcasts real-time performance data to drive greatness in sales and call center organizations. In the midst of last year's tournament, the Harvard Business Review published a feature article on Ambition, analyzing how Clayton Homes obtained "stunning KPI improvements for sustained period time" using our Competition Builder, Leaderboards and TV. With venture backing from Google Ventures, Redpoint Ventures and SV Angel, we've got a lot going for us. If only that HBR article had come out before our close 1st round loss to DocuSign.
Founded: 2013. HQ: Chattanooga, TN. Conference: Performance Management
Clearslide: Ladies and gentlemen, your reigning tournament champion. Relive ClearSlide's road to glory in last year's tourney, and you'll see it was no fluke. Slack, HubSpot and DocuSign were among those victimized by the self-proclaimed "Sliders" in 2015. Evernote should be very alarmed to see ClearSlide in its region, as should every other team in its vicinity, for that matter. Does ClearSlide have what it takes to repeat in 2016? One thing's for sure, they won't be sneaking up on anybody this year.
Founded: 2009. HQ: San Francisco. Conference: Sales Acceleration.
Okta: Reviewing Okta's funding history is like going to a cocktail party and meeting that guy with an utterly absurd bluebood pedigree. Phillips-Exeter, Harvard B.A., Wharton MBA, etc. Your immediate reaction? Something akin to Jalen Rose's feelings about the Duke Blue Devils. But deep down, there's a begruding respect, and even admiration. Congratulations Okta, you have the bona fides, the chops, the unique positioning as the only IT security company in this year's tournament. This 1st Round matchup with ClearSlide, though? You're going to need some Erlich Bachmann level self-hype. (P.S. Please bring it - this is all about fun, entertainment...and a ruthless commitment to winning).
Founded: 2009. HQ: San Francisco. Conference: IT Management.

Atlassian: There's a nice international flavor to March SaaSness - and every year, we can count on Atlassian to serve as the premiere SaaSness competitor from the other side of the world. As the purveyor of beloved business collaboration tools like Jira and HipChat, Atlassian boasts one of the strongest, most diverse product lines of any tourney competitor year in and year out. A tough out against Evernote in the Sweet 16 derailed their tourney run in 2015 - they'll be just as dangerous a competitor in this year's tournament.
Founded: 2002. HQ: Sydney. Conference: Collaboration.
​
Influitive: Another new entrant to this year's tournament, Influitive also doubles as the sole representative from America's neighbor to the North. Moreover, they bring an exceptionally unique platform to the table - allowing companies to activate their customers and transform them into referrals, warm leads and word-of-mouth inbounds. And as any SaaS marketing director will tell you, a 1,000 blog posts will never equal the value you can get from a 100 actively evangelical customer advocates.
Founded: 2010. HQ: Toronto. Conference: Marketing Automation.
Box: A 2015 Final Four team, Box emerged from last year's "Region of Death" as the sole survivor before falling to fellow heavyweight DocuSign. It was an impressive run, and don't be surprised to see Box make a similarly lengthy stay in the 2016 tournament. This is a company that has IPO'ed while acquiring no less than 9 other companies. It's never a smart move to bet against Aaron Levie.
Founded: 2005. HQ: Los Altos, CA. Conference: Collaboration.
Namely: Namely enters the 2016 tournament as a newcomer to March SaaSness. Representing the Big Apple, the emergent HR, payroll and benefits platform is making a run at Zenefits, rapidly scaling and sitting on a freshly-acquired $30 million dollar investment round courtesy of Sequoia Capital. Think they're scared of Box? I wouldn't bet on it. Another interesting Round 1 matchup taking place here.
Founded: 2012. HQ: New York City. Conference: HR Technology.
Act-On: Coming out of the Pacific Northwest is Act-On, the lone representative from the great state of Oregon in this year's tournament and a bona fide Marketing Automation heavyweight. Act-On just earned its 3rd consecutive spot on Deloitte's annual Technology Fast 500 list, coming in at 96. And it has a very interesting 1st Round matchup on its hands against fellow marketing platform and 2015 Final Four company, Infer. This is the kind of matchup we look for in March SaaSness - the premiere one in this region.
Founded: 2008. HQ: Beaverton, OR. Conference: Marketing Automation.
​
Infer: Infer spent the 1st 4 rounds of the 2015 March SaaSness tournament on a single mission: Giant killing. First, Marketo. Next, upset wins over LogMeIn and ToutApp. And finally, a stunning victory over Dropbox, the tourney's #1 oversall seed. Make no mistake - Infer will be just as dangerous this year. Backed by SaaS heavyweights such as Redpoint Ventures and Andreesen Horowitz and famed as the top lead scoring software in the country, Infer has given us the necessary data points to do some predictive analytics about their performance in this year's tournament. Our prediction: They'll be a handful.
Founded: 2010. HQ: Palo Alto, CA. Conference: Sales Intelligence.
Tableau: A publicly-traded company for going on 3 years now, Tableau is synonymous with the term Business Intelligence and continues to command a rare level of industry respect in the SaaS universe. Lurking north of Silicon Valley in the wet, caffeinaited confines of Seattle, Tableau is the definition of enterprise - all business, all the time. Their industry clout took them to last year's Sweet 16, where they were unable to overcome fellow emeritus SaaS company, Dropbox. Will they be able to break through to the Final Four this year? We'll find out.
Founded: 2003. HQ: Seattle. Conference: Business Intelligence.
Pipedrive: Another returning competitor, Pipedrive is an interesting 1st Round matchup for Tableau. Both cater to the opposite ends of the spectrum, in terms of customer size. One serves the enterprise, the other serves SMBs Their headquarters reside on opposite coasts. One operates out of a famous tech hub, the other operates out of a finance hub. One IPO'ed 3 years ago. The other just raised a Series A last May - a full 2 years after the other was being publicly traded. Yup, this is the classic "legendary major program versus mid-major fan favorite" matchup of Round 1. Let's see how strong Pipedrive's following truly is.
Founded: 2010. HQ: New York City. Conference: CRM.
BlueJeans: A 1st time March SaaSness participant, BlueJeans brings a formidable resume to this year's tournament. A recent $76 million Series E round. The most powerful video conferencing tool on the planet. Clients like Facebook, Match.com, Stanford University, Cushman & Wakefield and GoPro. Like its competitor, Zoom, BlueJeans has potential to make some serious waves in the 2016 tourney. And intriguing Round 1 matchup with Talkdesk awaits.
Founded: 2009. HQ: Mountain View, CA. Conference: Communications.
​
Talkdesk: The Storm Ventures-backed Customer Success platform of the future is making its 1st foray into March SaaSness. Like Zoom, Talkdesk's addition to the field came after a strong pre-Selection Sunday campaign for inclusion. The Selection Committee liked Talkdesk's unorthodox value adds and unique positioning within the SaaS market - there's a lot of unknowns about Talkdesk, but our analysts are forecasting a potential Dark Horse candidate in this 11th hour tourney invitee.
Founded: 2011. HQ: San Franciscio. Conference: Customer Success.
Salesforce: We don't have to introduce you to Salesforce. They're like the Duke, Indiana, or Kentucky of SaaS -- you may have zero interest in the industry, but by God, you know who they are and their reputation precedes them. And yet, Salesforce bowed out in embarrassing fashion in last year's tourney, falling to 8th seed Optimizely in the 2nd Round. All the influence and brand awareness in the world goes out the window once voting goes live on a March SaaSness matchup. As the old saying goes, if the game was decided on paper, there'd be no reason to play.
Founded: 1999. HQ: San Francisco. Conference: CRM.
Front: There's no shortage of irony that Salesforce's 1st Round competitor in this year's tournament is FrontApp, the company it was set to face in last year's Sweet 16 had it advanced past Optimizely. But facts are facts. FrontApp has a March SaaSness Sweet 16 appearance under its belt. Salesforce does not. And to be honest, we're not so sure that a big upset isn't brewing as we speak between these two foes. After all, Front did knock off Pardot and Stripe last year - don't be surprised if this becomes a popular Round 1 underdog pick.
Founded: 2013. HQ: San Francisco. Conference: Communications.
Thursday Matchups - Region 3
NetSuite: Ladies and gentleman, the Godfather of SaaS. The oldest company on this list (still a teenager, no less), Netsuite was founded before a substantial number of the company founders in this field could even drive. It IPO'ed before a majority of the field even existed, way back in 2007. And it's outgrown, outlasted and outsmarted just about every other SaaS company that has ever existed. Ever. And now, it faces its final, ultimate test: A March SaaSness Championship title. We're eager to watch their performance.
Founded: 1998. HQ: San Mateo, CA. Conference: Big Data.
Lever: All those things we just said about NetSuite's tenure far exceeding the majority of the field's? Case in point: Collaborative recruiting software, Lever. Newly minted with $16 million in venture capital money, Lever is cutting edge software to solve an emerging pain point in the increasingly mercenary Millennial workforce - where the stakes in the War for Talent have grown higher than ever. Thoroughly modern in its origin, design and application, Lever makes for an interesting contrast in style in this Round 1 matchup versus NetSuite.
Founded: 2012. HQ: San Francisco. Conference: Recruiting.
Mixpanel: Mixpanel hails from a similar phylum to fellow tourney competitors Segment and KISSmetrics, enabling companies to track user behavior on their product with detailed analytics. Mixpanel has an impressive pedigree - investors like Andreesen Horowitz and Sequoia Capital, a client list that includes Uber, AirBnb and Venmo - but that wasn't enough to save it from a 1st Round exit at the hands of Yesware in last year's tournament. This year won't get any easier, as Mixpanel faces March SaaSness co-sponsor Qualtrics in Round 1.
Founded: 2009. HQ: San Francisco. Conference: Business Intelligence.
​
Qualtrics: Valued at well over a billion dollars and a keystone member of the "Silicon Slopes" elite, Qualtrics is home to the world's leading enterprise insight and survey platform. Qualtrics is currently being used by over 8,500 companies and 99 of the top 100 business schools. In February 2016, they launched the Qualtrics Insight Platform bringing customer experience, employee engagement and market research insights into one platform. They're a perfect choice as both a competitor and a co-sponsor for the 2016 March SaaSness tournament. (And for those of you who may be skeptical about fairness – ask how far Ambition made it last year. The integrity of the tournament will not be compromised)..
Founded: 2002. HQ: Provo, UT. Conference: Market, Customer, and Employee Insight.

Zoom: A last-minute addition to this year's field, credit to Zoom for campaigning its way in and getting the Selection Committee to take notice of a very exciting resume. At the forefront of video conferencing, Zoom seems poised to blaze a new trail in how companies communicate while making the world an even smaller place to do business (good news for companies like Ambition). Lots of sizzle, lots of preliminary hype -- let's see if the Zoom team can back it up in their Round 1 matchup versus Algolia.
Founded: 2011. HQ: San Jose. Conference: Communications.
Algolia: The sheer uniqueness of Alogolia's software is just one of the reasons our Selection Committee tabbed them for a spot in this year's tournament. The company's ability to hyper-accelerate and smarten user search on websites, apps and platforms lends itself to a number of valuable use cases. Improving eCommerce site conversion rates and streamlining content browsing on leading web communities and social media platforms are just 2 of the many potential enhancements Algolia offers to their clientele. With solid backing from Storm Ventures and Accel, they seemed poised to continue their rapid growth, though that won't help them in what's sure to be a knock-down, drag-out battle with Zoom.
Founded: 2012. HQ: San Francisco. Conference: Big Data.
Zendesk: Another SaaS IPO veteran, Zendesk began paving the way for streamlined, more effective, tech-enabled customer service almost a decade ago. Long-term backers Goldman Sachs, Redpoint Ventures and Matrix Partners have helped propel the company to the absolute zenith of the SaaS Customer Support space. A popular following in last year's tournament pushed Zendesk to the Sweet 16, where it lost a tough battle against DocuSign. A tough out for any company in this year's tournament. You've been warned.
Founded: 2007. HQ: San Francisco. Conference: Customer Success.
Base: A mere 6 months removed from a $30 million Series C round, Base is continuing to hum along in its quest to unseat Salesforce as the sleeker, more user-friendly CRM of tomorrow. With over 7,000 clients that include Cisco, Stryker and Dow Chemical, Base is beginning to make inroads into the CRM market that few before it have been able to accomplish. A Round 1 win over Datanyze in last year's tournament was quickly soured by a 2nd Round defeat at the hands of DocuSign. We'll see if 2016 is the year that Base breaks through to March SaaSness's 2nd weekend.
Founded: 2009. HQ: Mountain View, CA. Conference: CRM.
LogMeIn: LogMeIn IPO'ed 5 years ago, which exceeds the total company lifespan of a majority of this tournament's competitors. The force behind remote connectivity tools like the omnipresent Join.me, LogMeIn directly paved the way for at least a few of March SaaSness's new entrants. (Looking at you, Zoom and BlueJeans). A 2nd Round loss to Infer spelled the end to their 2015 tournament hopes, but don't be surprised to see a strong run this year from the venerable industry stalwarts. It will have to start with a win over Gainsight.
Founded: 2003. HQ: Boston. Conference: Customer Success.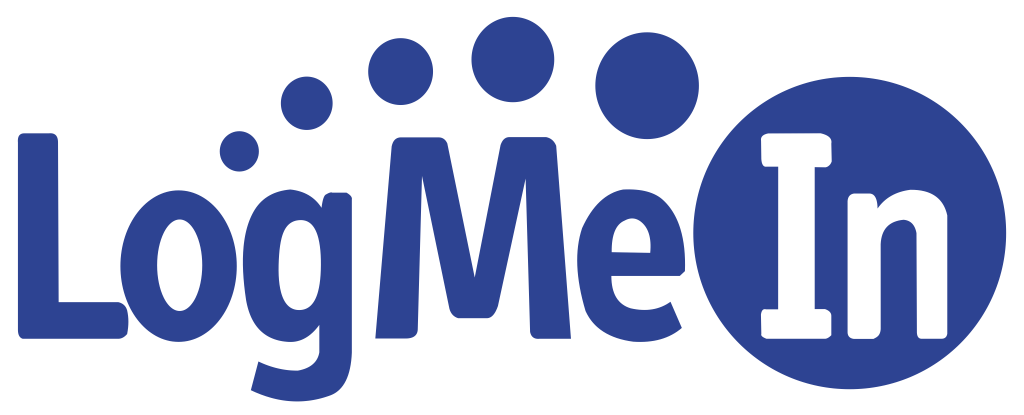 Gainsight: One of the most exciting new entrants to this year's tournament, Gainsight's 360° Customer Success platform is jaw dropping in its totality of application. The potential breadth and scope of its value-adds, which range from improving customer retention, to driving client advocacy to increasing upsells is a siren song to any company that values fast, easy revenue (i.e. all of them). Beyond the product itself, Gainsight also just pocketed a $50 million Series D round and seems positioned for a dizzying growth trajectory. All of which will sound familiar to its Round 1 competitor, by the way - Workday was on the exact same path 7 years. Are Gainsight's own customers happy enough to advocate for them in March SaaSness? The voting results will tell us soon.
Founded: 2011. HQ: Redwood City, CA. Conference: Customer Success.
Basecamp: An interesting new addition to this year's tournament, Basecamp is a favorite software among many, many companies thanks to its user-friendly interface, customizable collaboration settings and a weird tendency to make project management less of a pain than it usually is. Incredibly, Basecamp also doubles as the lone March SaaSness representative from America's 3rd largest city, and, even more incredibly, the only 2016 March SaaSness company that operates primarily out of the Midwest. We're looking forward to reviewing the geographical data on Basecamp's Round 1 matchup with ToutApp. If the voting numbers from Midwestern states swing anything less than 75% in favor of Basecamp, we'll be shocked.
Founded: 1999. HQ: Chicago. Conference: Project Management.
ToutApp: ToutApp entered the 2015 March SaaSness Tournament on a huge crest of momentum. Fresh off a $15 million dollar Series B round, led by a colorful cast that included Taweed Khader (T.K.) and Daniel Barber, ToutApp sprinted into the Sweet 16 before hitting the tournament's suprise buzzsaw, Infer. Entering this year's tournament, ToutApp is still hot name in sales software, Though Daniel Barber departed a few months to ago help launch Node.io, ToutApp's deep pool of in-house talent has kept up the momentum in a hyper-competitive space that includes fellow high-growth competitors like Outreach, SalesLoft and Yesware. ToutApp isn't a company that shies away from competition - it will be interesting to see how they respond to the challenge that Basecamp poses them in Round 1.
Founded: 2011. HQ: San Francisco. Conference: Sales Acceleration.
Import.io: The Yankees may have won the Revolutionary War, but when it comes to scraping the web for pivotal information to help grow your company, the revolution has one clear victor, and it's the British industry leaders at Import.io. The godfather of B2B data-scraping tools, Import.io has found of the most unique, powerful ways to access and harness big data to your company's advantage. The company enters the 2016 March SaaSnes Tournament leveraging a newly minted $13 million Series A round and ridiculous-sounding, yet provable value propositions like, "Get 10,000 leads in 10 minutes." They took down GoodData in Round 1 of last year's tourney before falling to HubSpot. To make the 2nd weekend this year, they'll have to scrape by a tough group of teams in KiteDesk and the KISSmetrics / PersistIQ winner that awaits in Round 2.
Founded: 2012. HQ: London. Conference: Big Data.
Kitedesk: Who says you can't build a renowned SaaS company on Florida's Gulf Coast? KiteDesk returns to March SaaSness this year hoping to improve on 2015's disappointing 1st Round dismissal by Atlassian. And to their credit, their 2016 prospects do appear much brighter than they did in last year's tournament. A sales intelligence and prospecting platform that's perfectly situated for the Ages of SDRs and Social Selling, KiteDesk maintains one of the most active Twitter profiles of anyone in the tourney, which will serve them well in campaigning for the public vote. This 1st Round matchup against Import.io is as close to a tossup as we can see going into Wednesday.
Founded: 2011. HQ: Tampa. Conference: Sales Intelligence.
KISSMetrics: That sound you may have heard last March 20th, at 9pm EST, was the collective gasp from those following the 2015 Tournament's Round 1 results. The mighty, revered KISSmetrics had fallen to the youngest company in the entire tournament, PersistIQ. Of all the Round 1 upsets, it was by far the most stunning. And as fate would have it, this year's seeding has led to exactly one rematch from last year's tournament - a rubber match between KISSmetrics and PersistIQ. If Neil Patel couldn't mobilize his legions of followers last year - we definitely recommend making some key adjustments for this 2016 sequel. Because this matchup hasn't gotten any easier for KISSmetrics.
Founded: 2008. HQ: San Francisco. Conference: Big Data.
​
PersistIQ: Like we were saying, this is not a matchup that KISSmetrics wanted in this year's tournament. PersistIQ has spent the last year building up an incredible head of steam, thanks to it's awesome, amazingly practical software (the perfect machine for SMBs performing cold outreach - A/B testing, cross-platform syncs, advanced analytics all come built-in). The company has earned industry notice for its inventive, powerful marketing - be it via epic blog content or a free cold email generator that has way more utility than it should. Lots to like here about PersistIQ in this matchup. If you ask us, the smart money will be coming in on PersistIQ.
Founded: 2014. HQ: San Francisco. Conference: Sales Acceleration.
Thursday Matchups - Region 4
Hubspot: There are a lot of companies in this tournament who can lay claim to being the biggest, baddest, most influential SaaS companies on the block. But HubSpot, as of March 2016, might have the most legitimate argument in their corner. The reach of their influence, power of their brand and precedent-setting strategies with content marketing, sales-marketing alignment, candidate screening and science-driven business strategies will resonate long into the future. Even the whiff of potential scandal and subsequent termination of two key company leaders during Summer 2015 didn't seem to shake them. They are a SaaS tentpole, a Marketing Automation force and the returning March SaaSness competitor perhaps most likely to equal and exceed its deep run from 2015. Their Elite Eight loss to ClearSlide came right as "Slider Mania" started to catch fire. If we have to choose, we're betting on HubSpot in 2016.
Founded: 2006. HQ: Boston. Conference: Marketing Automation.
Everstring: Last October, Everstring closed a $65 million Series B round, a number that exceeded all of its previous funding combined by 5x. You can practically feel the confidence/swagger from here. And it comes with good reason. Everstring takes all the relevant data about your current customers - what technologies they use, what industries they're in and how big they are - then analyzes an incoming prospect against your current client base to assess viability and potential fit. It's all the smart marketing and sales organizations want/need - automated, organized and made crystal clear. I'm starting to salivate just talking about it, so let's just cut to the chase. Everstring has huge upside - and a bad Round 1 matchup. They'll need some serious help to pull off this upset.
Founded: 2012. HQ: San Mateo, CA. Conference: Sales Intelligence.

Zapier: Before the 2015 Tourney, Ambition COO Brian Trautschold boldly predicted that Zapier would be the dark horse, crashing the Sweet 16 and beyond due to its rabidly loyal userbase and stellar industry reputation as a data integration powerhouse and workflow efficiency platform. To his credit, Brian's reasoning was almost perfectly on-point, with one minor issue: He forgot that Dropbox awaited Zapier in Round 2. In this year's tournament, Zapier faces a similarly imposing potential Round 2 opponent in HubSpot. Its Round 1 opponent is no slouch either. We'll see if Brian's prediction comes true a year late.
Founded: 2011. HQ: San Mateo, CA. Conference: IT Management.
​
GoodData: Following in the footsteps of other SaaS companies whose names communicate their most core function/value prop (ex. Dropbox, DocuSign), GoodData is a officially a force in the BI sector of SaaS. Battle-tested, well-funded and backed by major investors like Andreesen Horowitz, GoodData is unorthodox in that it's just begun hitting its stride in the years leading up to its 10th birthday. A true enterprise platform, GoodData boasts a staggering 42% of the Fortune 500 as clients. The returning March SaaSness competitor enters its 1st Round matchup with Zapier looking to rebound after a disappoint Round 1 exit in last year's tourney.
Founded: 2007. HQ: San Francisco. Conference: Business Intelligence.
Stripe: Another household name in SaaS, you might remember Stripe as the SaaS company that earned a $3.5 Billion valuation 4 years after it was founded. No small feat, unless you compare it to the company's most recent valuation as August 2016, a cool $5 billion dollars. Unfortunately for Stripe, though, all those big numbers mattered little to upset-minded Front in Round 2 of last year's tournament. Stripe's 2nd Round exit fell way short of pre-torunament projections, we're cautiously optimistic that 2016 will be a better showing for the payment juggernaut.
Founded: 2010. HQ: San Francisco. Conference: Payments.
​
Gusto: Payments versus Payroll in this matchup. Gusto is a new entrant to the 2016 field with real potential to utterly terrorize some higher seeds over the next few weeks. Their 2015 numbers are tough to beat: 20,000 customers. $100 million+ in 2 mammoth investment rounds. And that was before major competitor Zenefits suffered a series of crippling blows in 2016 Q1. The bottom line: Gusto may be a 12 seed, but they're no dark horse. This is as formidable a double-digit seed as you'll find anywhere in the tournament.
Founded: 2011. HQ: San Francisco. Conference: HR Technology.
Domo: Carrying the Business Intelligence torch for Utah's growing SaaS empire is Domo. The 2015 Tournament saw Domo give a respectable run to the Sweet 16 - highlighted by a solid Round 2 victory over Eloqua. We hate to speculate - but given the timeline of the 2015 tournament and its obsessive coverage from leading venture capital press outlets - it's likely that Domo's Sweet 16 run was the key to securing the gargantuan $235 million Series D round they hauled in 2 months later. Recommendation: Set aside 1 percent of your newly acquired capital to buy ads promoting your appearance in this year's tournament. Slight advantage to be had there.
Founded: 2010. HQ: Provo, UT. Conference: Business Intelligence.
Zenefits: What a time for Zenefits to make its entry into the March SaaSness Tournament. Regardless of recent events, Zenefit's overnight ascent from embryonic startup to industry-shaping megastar worth $4.5 billion has rightfully gone down as the stuff of legend. Its most famous trio of leaders, Swashbuckling CEO Parker Conrad, visionary VP of Sales Sam Blond and All-Universe VP of Marketing Matt Epstein, were like the business world's answer to the Lebron-era Miami Heat. Even amidst the recent turmoil, all eyes remain on the Zenefits. If there's a SaaS company that can bounce back, it's Zenefits. March SaaSness is a good place to start getting that ball rolling.
Founded: 2013. HQ: San Francisco. Conference: HR Technology.

Workday: And now, the SaaS Kingpin of HR software. Workday joins this year's tournament as a recognized industry stalwart, true SaaS pioneer and a top 10 most recognizable name to the general public. Workday is a grizzled veteran of this year's tournament - with nothing left to prove, except whether it will be able to keep up with the flock of emergent competitors invading its space. Zenefits, Namely and Gusto all have their sights set on Workday's position atop the perch of HR software - this is their opportunity to prove that they're still king of the mountain.
Founded: 2005. HQ: Pleasanton, CA. Conference: HR Technology.
​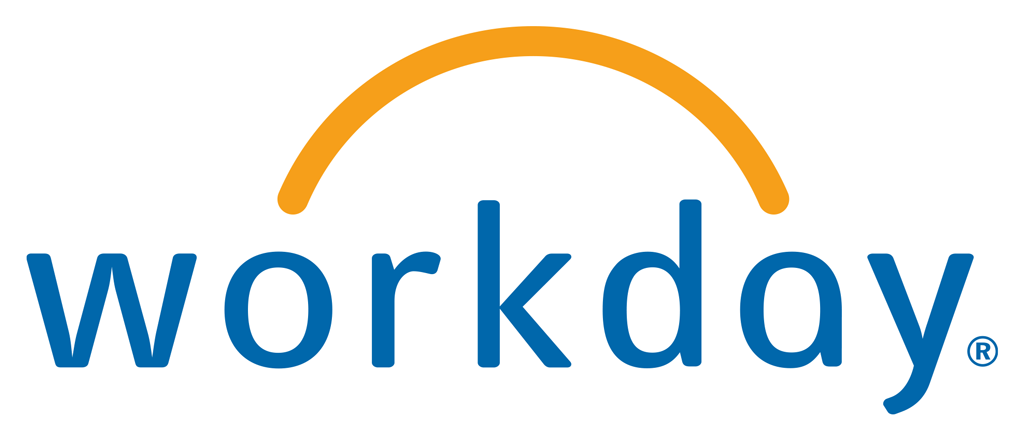 InsightSquared: Workday is tenured SaaS royalty. But InsightSquared is the exciting, bold young contender building momentum. The Boston-Area Business Intelligence company gives sales leaders better dashboards, reports and insights on how performance. A favorite platform among high-growth SaaS companies, it will be interesting to see how the contrast in customer base impacts this matchup. We'll find out on Thursday, March 17th.
Founded: 2010. HQ: Boston. Conference: Business Intelligence.
Marketo: The vast majority of people who followed the 2015 March SaaSness Tournament likely remember Infer's improbable run to the Final Four. They may have forgotten, however, how that run started - with a shocking Round 1 win over Marketo. And truth be told, it had escaped our minds, too. Until a Marketo employee came up to Brian Trautschold at SaaStr to a) ask whether March SaaSness would be returning this year, and, b) express his continued bewilderment that big, bad Marketo had actually lost to scrappy upstart, Infer. If that's any indication, there might be a bit more of chip on Marketo's shoulder this year - which bodes well for their tourney prospects.
Founded: 2006. HQ: San Mateo, CA. Conference: Marketing Automation.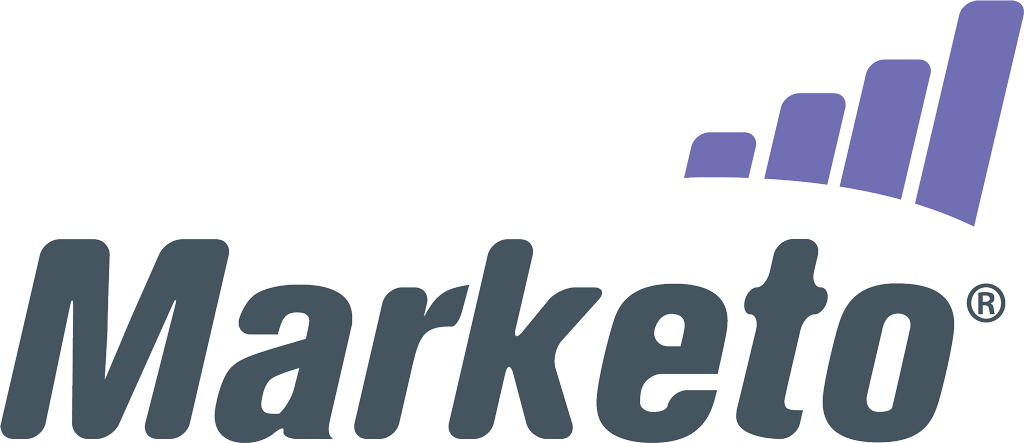 BetterWorks: Betterworks may be a young company, but its leadership team is almost exclusively SaaS industry veterans. The company sells an enterprise goal-setting platform that, very similar to Ambition, is designed to improve KPI transparency, clarify performance expectations and create accountability and recognition oppportunities for employees. Building on a $15 million Series A round led by Kleiner Perkins, BetterWorks seems primed for growth and will make for an interesting, enigmatic Round 1 competitor to Marketo.
Founded: 2013. HQ: Redwood City, CA. Conference: Performance Management.
Optimizely: Optimizely was one of the breakout stars in the 2015 March SaaSness Tournament, embarking on a spree of victories that culminated with a tough Elite Eight loss to Box. The sour ending aside, Optimizely secured a place in 2015 Tourney lore thanks to its Round 2 knockout of Salesforce, which seemed inconceivable even as it was happening. The website optimization platform enters the 2016 Tournament with a nice amount of momentum, having closed out 2015 with an impressive $58 investment round courtesy of Index Ventures. Their Round 1 opponent: Another unique, high-growth, niche-oriented software: Greenhouse.
Founded: 2009. HQ: San Francisco. Conference: Sales Intelligence.
Greenhouse: The second recruiting software to join this year's tournament - and direct competitor to fellow 1st time entrant, Lever - Greenhouse is the referred recruiting and onboarding platform for high-growth, Millennial-driven companies. With a strong foothold in the SaaS industry (its client base includes tournament competitors like Zenefits, DocuSign and Twilio) and scorching hot organizations from all industry backgrounds (AirBnb, Pinterest, Vimeo and the Golden State Warriors) Greenhouse is one of the first entrants to the recruiting software space, it's also one of the most pervasive and best-funded. Its only issue in having a Round 1 matchup versus Optimizely: Conflict of interest. Yes, they're a Greenhouse customer, too. No hard feelings, guys.
Founded: 2012. HQ: New York City. Conference: Recruiting.
Mailchimp: MailChimp is the SaaS elder statesman that continues to carry itself like a hot, young upstart. The Atlanta-based marketing and email automation company has always been ahead of the curve, pioneering the type of cozy, friendly user experience that Slack would go on to perfect. They give away their (great) product to users whose email lists don't exceed 2,000. Their reputation as a great place to work is known industry-wide. Plus, they had the foresight to sponsor Serial. MailChimp may have lost last year's Battle for Atlanta, but have no doubt - they're a dangerous competitor in this tournament.
Founded: 2001. HQ: Atlanta. Conference: Marketing Automation.
​
Cirrus Insight: The first company to integrate Gmail and Salesforce, Cirrus Insight is still the best-reviewed product on the Salesforce App Exchange. And it's appropriate that they're the final company we're profiling in this year's tourney preview, since in many ways, they're the antithesis to most of the preceding 63 companies. Minimal venture capital money. Minimal fanfare. Minimal industry hype. Just 4 years of solid, steady growth and sound business acumen. A reflection of the platform itself - which is a monument to the beauty of enterprise software that's easy to use, eminently functional and stripped of all unneccesary features. Cirrus may not be as sexy as other companies in this tournament, but it has its fair share of evangelists and plenty of dark horse potential.
Founded: 2011. HQ: Irvine, CA. Conference: Sales Acceleration.
What's Next?
The 2016 March SaaSness Tournament kicks off on Wednesday, at 12am EST. Follow Qualtrics and Ambition on Twitter for live score updates, analysis and final results for each matchup.
Want more information? Visit Tourney Central at ambition.com/saasness/.
Ambition: Sales Performance Accountability Software
Ambition is a sales management platform that syncs business teams, data sources, and performance metrics on one system.
Modern sales leaders use Ambition to enhance sales performance insights and run supercharged sales reports, scorecards, contests, and TVs via drag-and-drop interface.
Ambition is endorsed by Harvard Business Review and AA-ISP (the Global Inside Sales Organization). Hear more from business leaders who use Ambition in their organization.
Watch Testimonials:
Watch Product Walkthroughs:
ChowNow. Led by Vice-President of Sales, Drew Woodcock.
Outreach. Led by Sales Development Manager, Alex Lynn.
AMX Logistics. Led by Executive Vice-President ,Jared Moore.
Read Case Studies:
Contact us to learn how Ambition can impact your sales organization today.