Check out round 2 of the March SaaSness 2018 tournament from Ambition!
Welcome to the 4th annual March SaaSness Tournament, hosted by Ambition, Qualtrics, DiscoverOrg, and Prezi. The SaaS industry's answer to March Madness has begun, when 64 SaaS companies will begin competing in an NCAA Tournament-style bracket with winners decided by popular vote.
For a full overview of the 2018 March SaaSness Tournament schedule, rules and voting format, read our 2018 Tourney Introduction. Now, let's meet this year's competitors.
March SaaSness Round 2 Preview
This year's field of competitors includes the Who's Who of SaaS. And for the first time ever, we divided our Field of 64 into 4 industry-based regions: HR, Ops, Marketing, and Sales.
Click image to enlarge.
Styles make fights, and we're about to bring you a brief introduction and breakdown of each competing company and how they stack up in their 1st Round matchups.
This is your one-stop source for March SaaSness Bracketology, so hunker down, read up on our 64 competitors, and get ready for Wednesday's festivities to begin.
Round 2 Preview: HR
Glassdoor: Founded in 2007, Glassdoor, Inc. operates online as a jobs and career community that provides job listings and access to user-generated content. The content is provided by employees and includes company-specific salary reports, ratings and reviews, company reviews, CEO approval ratings, interview questions and reviews, office photos, and more. It offers recruiting and employer branding solutions to help employers promote their employer brand to candidates researching them and advertise their jobs to candidates who may not be aware of them. The company also offers a college partnership program to give students access to the content. Its online community service is also available through its mobile application on iOS and Android platforms. Glassdoor is headquartered in Mill Valley, California, but provide services to companies throughout the world.
Founded: 2007. HQ: Mill Valley, CA. Tourney History: Debut.
BambooHR: Founded in 2008 and headquartered in Lindon Utah, BambooHR provides HR software for small and medium-sized businesses that have outgrown using spreadsheets. BambooHR also helps companies keep track of all human resources activity for each individual employee.
Founded: 2008. HQ: Lindoln, Utah. Tourney History: 2017 Sweet 16.

Lever: With its unique candidate-centric approach and emphasis on hiring team collaboration, Levers applicant tracking and sourcing technology helps businesses source, interview, and hire top talent in a fundamentally more human way. Lever was founded in 2012 in San Francisco. Lever supports the hiring needs of hundreds of companies around the globe including the teams at Netflix, Yelp, Lyft, and Quora.
Founded: 2012. HQ: San Francisco. Tourney History: 2016 Sweet 16.

TriNet: TriNet delivers human resource services to small and medium-sized companies. Its offerings include human asset administration, employer risk management, online HR services and support, payroll processing, tax compliance, workers' compensation, group health and welfare products, and strategic human capital consulting services throughout the United States and Canada.
Founded: 1988. HQ: San Leandro. Tourney History: Debut.
​

Greenhouse: Greenhouse Software designs tools that help companies source, interview, hire and onboard the right talent. Headquartered in New York City with an office in San Francisco, Greenhouse was founded by Daniel Chait and Jon Stross. Recognized as a 2015 Best Place to Work in New York City by Crain's New York Business, the Greenhouse team currently works with over 1,500 people-driven companies, including Airbnb, Slack, Oscar Health and more.
Founded: 2012. HQ: New York City. Tourney History: 2017 Round 1.
​

Workday: Founded in 2005, Workday provides enterprise-class, software-as-a-service (SaaS) solutions for managing global businesses. Founded by PeopleSoft veterans Dave Duffield and Aneel Bhusri, Workday delivers financial management, human capital management, and analytics applications designed for the world's largest companies, educational institutions, and government agencies. Headquartered in Pleasanton, California with offices throughout the US, Canada, Europe, and Asia Pacific.
Founded: 2005. HQ: Pleasanton, CA. Tourney History: 2016 Round 2.
Cornerstone OnDemand: Cornerstone OnDemand, Inc (Cornerstone) is a provider of talent management solutions delivered as Software-as-a-Service (SaaS). Cornerstones Enterprise and Mid-Market solution is a cloud-based suite that addresses needs throughout the entire employee lifecycle, from recruitment, onboarding, training and collaboration, to performance management, compensation, succession planning and analytics.
Founded: 1999. HQ: Santa Monica, CA. Tourney History: 2017 Round 2.
Stripe: Stripe processes billions of dollars a year for some of the most successful companies and marketplaces on the Internet, making it easier than ever to accept payments and manage an online business. Supporting startups to Fortune 50 companies, Stripe powers the sharing economy, top mobile applications, and global software services. Investors include Sequoia Capital, Andreessen Horowitz, Khosla Ventures, as well as PayPal co-founders Peter Thiel, Max Levchin and Elon Musk.
Founded: 2010. HQ: San Francisco. Tourney History: 2016 Final Four.
Round 2 Preview: Marketing
Hootsuite: Hootsuite is a social relationship platform for businesses and organizations to collaboratively execute campaigns across social networks such as Twitter, Facebook, LinkedIn and Google+ Pages from one secure, web-based dashboard. Advanced functionality includes tools for audience engagement, team collaboration, account security and comprehensive analytics for end-to-end measurement and reporting.
Founded: 2008. HQ: Vancouver. Tourney History: Debut.
Drift: Founded in 2014, Drift is a sales communication platform that helps businesses generate more leads and close deals faster. The company is headquartered in Boston, Massachusetts.
Founded: 2014. HQ: Boston. Tourney History: Debut.
​
Marketo: Marketo, Inc. provides the leading engagement marketing software and solutions designed to help marketers develop long-term relationships with their customers - from acquisition to advocacy. Marketo is built for marketers, by marketers and is setting the innovation agenda for marketing technology. Marketo puts Marketing First. Headquartered in San Mateo, CA, with offices around the world, Marketo serves as a strategic partner to large enterprise and fast-growing small companies across a wide variety of industries.
Founded: 2006. HQ: San Mateo. Tourney History: 2017 Sweet 16.
Mailchimp: Founded in 2001, MailChimp is an online email marketing service provider that helps businesses send emails, manage subscribers, and track track results. The company is headquartered in Atlanta Georgia.
Founded: 2001. HQ: Atlanta. Tourney History: 2016 Elite 8.
Constant Contact: A veteran of SaaS marketing software, Constant Contact has been providing email, social media and event marketing tools to help small businesses grow their customer base since 1998. The company IPO'ed nearly a decade ago and hasn't slowed down since, now counting 500,000 small businesses, nonprofit organizations, and member associations among its clientele.
Founded: 1998. HQ: Waltham, MA. Tourney History: 2017 Round 2.
Hubspot: HubSpot is a leading inbound marketing and sales platform. Over 20,000 customers in over 90 countries use HubSpot's award-winning software, services, and support to create an inbound experience that will attract, engage, and delight customers. The company is headquartered in Cambridge, Massachusetts with additional offices located in New Hampshire, Singapore, Australia, Ireland, and Japan.
Founded: 2006. HQ: Boston. Tourney History: 2015 Elite 8.
Intercom: Intercom, founded in 2011, is a provider of customer messaging apps for sales, marketing, and support, connected on one platform. Their platform is a way for internet businesses to communicate with customers, personally, at scale. Its a customer communication platform with a suite of integrated products for every teamincluding sales, marketing, product, and support. Their products enable targeted communication with customers on websites, in web and mobile apps, by Facebook Messenger, and by email.
Founded: 2011. HQ: San Francisco. Tourney History: 2017 Sweet 16.
Buffer: Buffer, Inc. provides Buffer, a social media management tool for marketers and agencies. Its tool enables individuals/marketers to schedule their posts for later, post to their social networks, engage with multimedia, schedule as they discover, and create their own content. The company also facilitates businesses and agencies to schedule content, collaborate with their team, and identify insights. Its Buffer tool is available on various social networks, such as Twitter, Facebook, LinkedIn, Google+, and Pinterest. The company also offers Pablo, a tool that designs engaging images for social media posts. It serves businesses and non-profits. The company was founded in 2010 and is based in San Francisco, California.
Founded: 2010. HQ: San Francisco. Tourney History: 2017 Round 2.
Round 2 Preview: Operations
Dropbox: Dropbox operates a file hosting service, offering cloud storage and file synchronization for individuals and businesses. The company keeps more than 500 million registered users on the same page with easy-to-use collaboration tools and the fastest, most-reliable file sync platform.
Founded: 2007. HQ: San Francisco. Tourney History: 2015 Elite 8.
Box: Founded in 2005, Box (NYSE:BOX) is transforming the way people and organizations work so they can achieve their greatest ambitions. As a leading enterprise content platform, Box helps more than 66,000 businesses, including General Electric, KKR & Co., P&G and The GAP securely access and manage their critical information in the cloud. Box is headquartered in Redwood City, CA, with offices across the United States, Europe and Asia.
Founded: 2005. HQ: Los Altos Tourney History: 2015 Final Four.
Pendo: Pendo is a software company based in Raleigh, North Carolina that provides solutions in the areas of product management, user experience, customer success, and support.
Founded: 2013. HQ: Raleigh, NC. Tourney History: Debut.
Citrix: Founded in 1989, Citrix provides access infrastructure products that enable PCs, IP phones, and other devices to remotely and securely access applications across wired and wireless networks, freeing customers from facing the difficult task of installing and updating software on each piece of hardware. Its product line includes application virtualization software, VPN appliances, and password management tools, with most applications capable of being deployed on both Windows and UNIX-based computing environments. The company also offers online managed services for meetings and presentations, technical support, and remote desktop access.
Founded: 1989. HQ: Fort Lauderdale, FL. Tourney History: 2017 Round 1.
Zapier: Zapier, Inc. offers Software-as-a-Service tool that enables non-technical users to connect together Web applications. The company provides Zapier, a tool connecting Web applications that users use to move their data and automate tasks in the categories of bookmarking, charting, CMS, CRM, customer support, developer tools, ecommerce, electronic signature, email marketing, event management, file management, forms, games, help desk, instant messaging, lead generation, marketing, payment processing, phone, project management, sentiment analysis, server monitoring, social, time tracking, and video, as well as billing, accounting, and invoicing. It also provides Zapier developer platform that allows users to add their applications and APIs to Zapier. The company was founded in 2011 and is based in Sunnyvale, California.
Founded: 2011. HQ: Sunnyvale, CA. Tourney History: Debut.
Veracode: Veracode is an application security company with headquarters in Burlington, Massachusetts. Veracode offers a cloud based platform for managing enterprise-wide governance programs.
Founded: 2006. HQ: Burlington, MA. Tourney History: Debut.
Atlassian: Founded in 2002, Atlassian services include tracking, collaborations, communication, service management, and development of software for teams in organizations. More than 68,000 customers including Citigroup, eBay, Coca-Cola, VISA, BMW and NASA use Atlassians project tracking, content creation and sharing, real-time communication and service management products to work better together and deliver quality results on time. Atlassian is headquartered in Sydney, Australia..
Founded: 2002. HQ: Sydney. Tourney History: 2015 Sweet 16.
Evernote: Evernote was founded in 2007 as an independent, privately held company headquartered in Redwood City, California. Evernote builds products and applications that create a workspace you can write free from distraction, find what you need, collect information, and present your ideas to the world.
Founded: 2007. HQ: Redwood City, CA. Tourney History: Elite 8 (2x)
Round 2 Preview: Sales
LearnCore: LearnCore is a sales enablement and video coaching solution that address common training challenges for large and growing organizations. Headquartered in Chicago and founded in 2012, LearnCore enables companies to onboard new reps faster, ensure consistent communication across global teams, and quickly roll out new certification programs and products. .
Founded: 2012. HQ: Chicago, IL. Tourney History: Debut.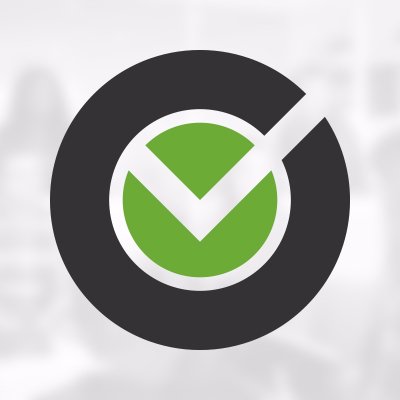 InsightSquared: InsightSquared provides business analytics for growing small to mid size companies. They offer services for data intelligence, business intelligence, SAAS, analytics reporting, data quality monitoring, sales forecasting, Salesforce, staffing, as well as recruiting. The company is headquartered in Cambridge, MA.
Founded: 2010. HQ: Cambridge, MA. Tourney History: 2015 Round 1.
SalesLoft: SalesLoft is a Sales Engagement Platform for modern sales organizations. The company offers platforms to help increase appointments with sales email tracking, built-in sales dialer to accelerate sales performance, real-time analytics and reporting to maximize performance, integrations to stack sales directly with workflow, and salesforce integration between CRM and sales platform.
Founded: 2011. HQ: Atlanta. Tourney History: 2017 Elite 8.
Outreach: Outreach, the leading sales engagement platform, triples the productivity of sales teams and empowers them to drive predictable and measurable revenue growth. By prioritizing the right activities and scaling customer engagements with intelligent automation, Outreach makes customer-facing teams more efficient. With built-in intelligence guiding every action, teams using Outreach work more effectively. By bringing data about prospects and sales activities into a single system of action, Outreach improves visibility into what really drives results. Thousands of customers, including Cloudera, Glassdoor, Pandora, and Zillow, rely on Outreach to execute a repeatable playbook, drive collaboration between sales and marketing, and deliver higher revenue per sales rep. Outreach is a privately held company based in Seattle, Washington. To learn more, please visit https://www.outreach.io.
Founded: 2013. HQ: Seattle. Tourney History: 2017 Round 1.
Everstring: EverString helps B2B companies accelerate growth with its predictive marketing and predictive sales software-as-a-service (SaaS). EverString Audience Platform combines applied data science, machine learning and artificial intelligence with the broadest set of data signals from more than 27 million companies. EverStrings predictive marketing solutions enable marketers to create relevant audiences of target companies, and its predictive sales solutions bring machine learning-assisted prospecting to sales professionals. Marketing and sales teams use EverString to expand their databases with net-new, relevant companies and people, prioritize and focus resources on the right prospects, and enrich their database records for better context and insights into key prospects. EverString is backed by leading investors including Lightspeed Venture Partners, Sequoia Capital, IDG Ventures and Lakestar.
Founded: 2012. HQ: San Mateo, CA. Tourney History: Debut.
Xactly: Xactly is a leading provider of enterprise-class, cloud-based, incentive compensation solutions for employee and sales performance management. The company's products allow organizations to make more strategic decisions, increase employee performance, improve margins, and mitigate risk.
Founded: 2005. HQ: San Jose, CA. Tourney History: Debut.
Gainsight: Gainsight, the Customer Success company, helps businesses grow faster by reducing churn, increasing upsell, and driving customer advocacy. Gainsights product helps you touch customers effectively, track customer health consistently and transform the way your company orients around the customer. Gainsight provides a 360 view of customers and drives retention across Customer Success, sales, marketing, executive and product management.
Founded: 2009. HQ: Redwood City, CA. Tourney History: 2017 Sweet 16.
DocSend: DocSend is a company based on the idea that life could be made easier with the implementation of documents being sent and signed using the internet. DocSend makes it easier than ever for individuals and businesses to send, receive and sign documents.
Founded: 2013. HQ: San Francisco, CA. Tourney History: Debut.
What's Next?
The 2nd Round of the 2018 March SaaSness Tournament kicks off on Monday March 19, at 12am EST. Follow Ambition on Twitter for live score updates, analysis and final results for each matchup.
Want more information? Visit Tourney Central at ambition.com/saasness/.
Ambition: The Agile Sales Management Platform
Harvard Business Review and AA-ISP (the Global Inside Sales Organization). Fortune 1000 sales organizations like UPS, Aerotek and Wayfair use Ambition to enhance sales KPI clarity and drive their teams using real-time scorecards, dashboards, alerts, contests, and TV leaderboards.
Contact us to schedule a demo of Ambition for your sales force today.