Announcing the winner of our August sales contest - Mark McWatters!
Ambition is pleased to announce the winner of our August sales contest. Those of you in the Nashville-area will now be able to see the beautiful face of Sr. Director of Client Solutions Mark McWatters on your commute to work. Every. Single. Day.
Congratulations to Mark for winning our sales competition - where he competed against the rest of the Ambition sales team (including UGA fullback Tripp Taylor) to generate the most revenue from new deals.
"I've been a loyal Vol fan for years. My entire family graduated from UT. I've celebrated the National Championship and I've mourned (with tears) when Peyton lost the Heisman. My Vols have had a rough start this year and they need to know people like me still have their back. Plus, my head on Peyton Manning's body has been a lifelong dream." - Mark McWatters. Ambition Director of Client Solutions. Vol For Life. August Sales Contest Champion. Life Champion.
Ambition: The Agile Sales Management Platform
Harvard Business Review and AA-ISP (the Global Inside Sales Organization). See how Ambition helps enhance sales KPI visibility and sales floor engagement using real-time scorecards, dashboards, alerts, contests, and TV leaderboards.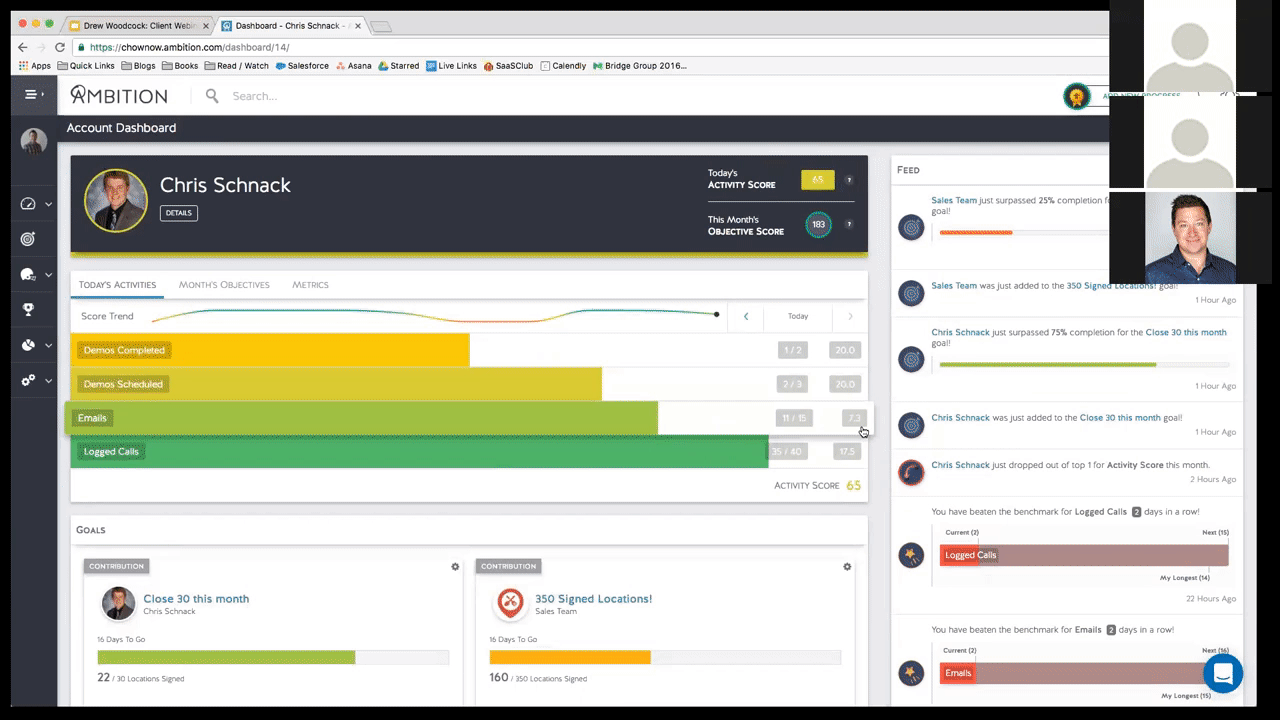 Learn how Ambition can help drive revenue for your sales organization. Contact us for a free demo.