Work smart and hard. Always ask for feedback. Continuously set S.MA.R.T. goals. - John Barrows.
In this excerpt from our new eBook, The Winner's Guide to Effective Sales Coaching, we share the best software to enable efficient, personalized, effective sales coaching. Click here to download the full ebook.
The Best Sales Coaching Tools for Managers
You're this close to elite sales coaching. These 7 tools can help managers become elite sales coaches in no time. Read the writeups below.
#1. LearnCore. Sales Learning Management System.
LearnCore takes sales, account management and customer support team onboarding, training, and coaching to dizzying new heights, thanks to its versatile array of features and friendly digital interface. Track new hire onboarding and learning, coach and train using in-game footage, and create a dedicated, organized system for getting the most out of your front office personnel.
#2. Ambition. Sales Performance Management and Analytics.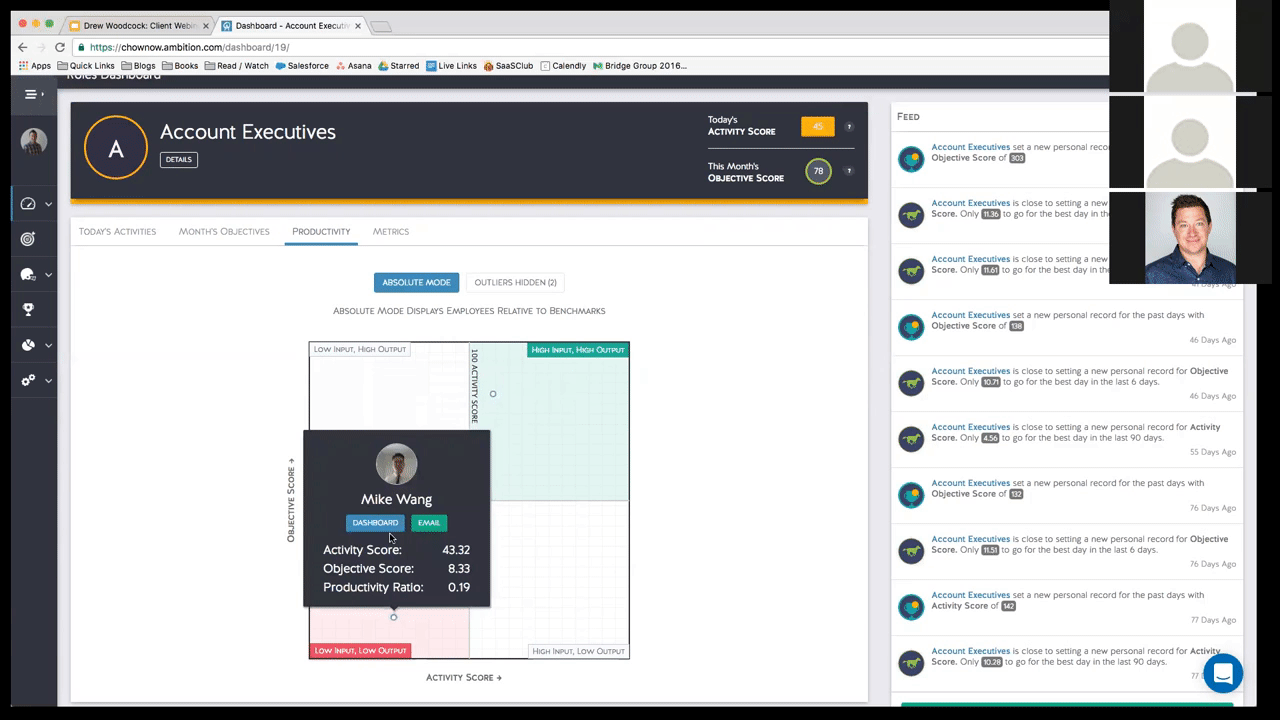 Ambition is an agile sales management platform that powers fast-paced, data-driven sales organizations. Companies like Aerotek, UPS, Wayfair, and Clayton Homes use Ambition to get 360° sales performance insights, elevate sales culture and drive revenue. See why the Harvard Business Review, AA-ISP, and other industry experts endorse Ambition as a must-have vendor for millennial-driven sales teams and call centers.
#3. Gong.io. Call Recording and Analytics.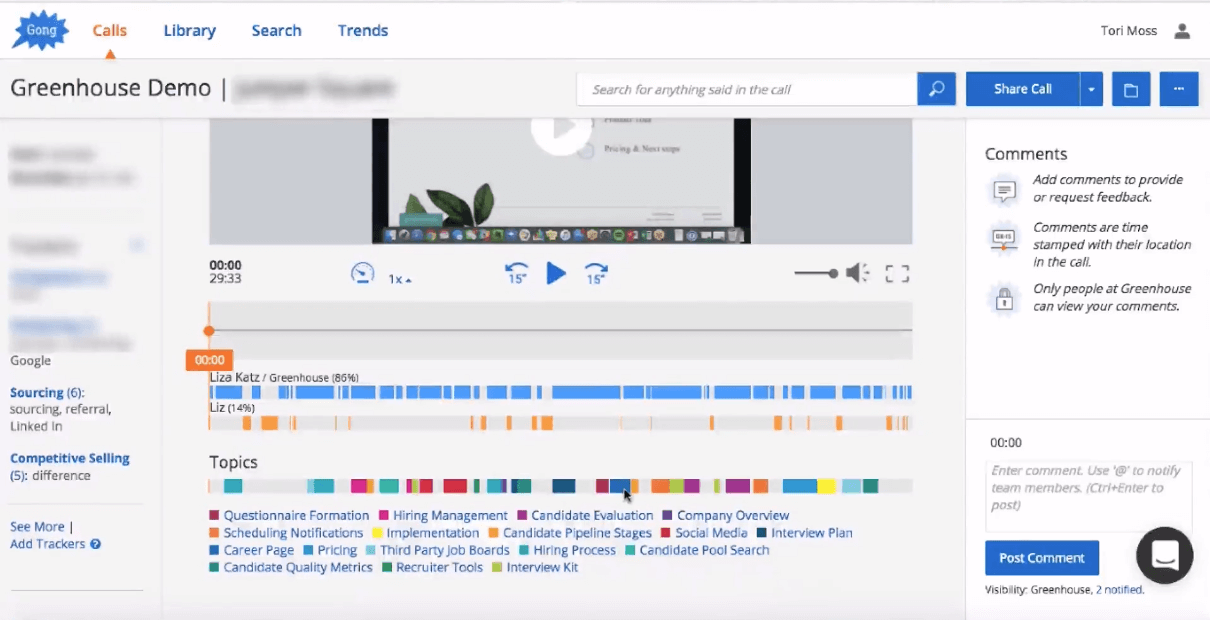 Gong.io is like an instant replay system with in-game analysis that's powered by AI. Gong.io also provides teams with a call recording library, auto-routing to managers and peers, and a time-specific comments section for each recording.
#4. ExecVision. Call Coaching for Reps.
Bringing ExecVision into your sales organization is the business equivalent of locker room film study. You'll wonder how you ever lived without it. ExecVision delivers the full suite of features needed for optimum call coaching, including live call feeds, feedback channels, recording, analytics, scorecards, storage, organization, and reporting. It's also the product in this guide most likely to be approved by both Pete Carroll and Jordan Belfort.
#5. Chorus.ai. Meeting Recording and Analytics.
Enabling your entire sales team to make their number seems to be an insurmountable challenge. Chorus.ai can help transform every account executive into a top performer by recording and analyzing your customer meetings in real-time. Leverage it to build training programs using highlight reels detailing how your top performers handle specific topics, manage the flow of the meeting, and more. Automatically record, transcribe and analyze meetings in real-time. Gain critical insight into your sales opportunities and meeting performance.
#6. Trello. Goal Management and Workflow Prioritization.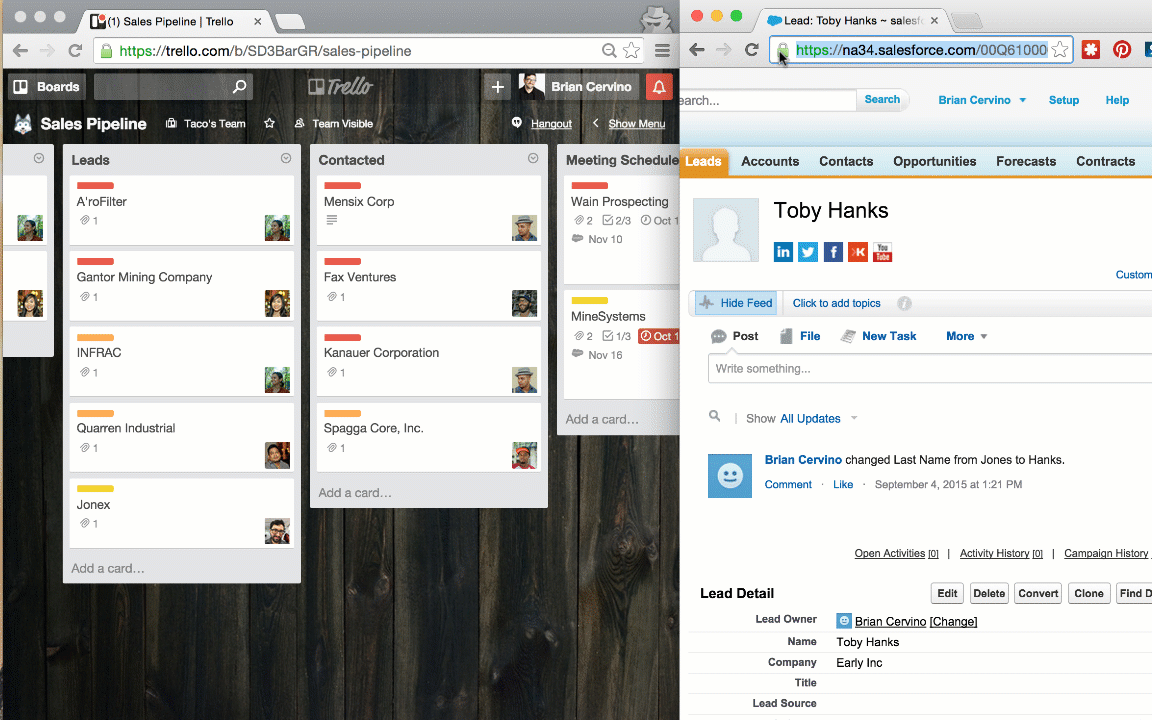 Trello has become one of the most popular task management solutions for outbound teams, ideal for agile practitioners who set schedules and goals in sprints. Simple, personalized boards, lists, and cards keep everyone organized, eliminating ambiguity around daily workflow. Priority labels and alerts boost accountability. Even better, Trello is easy to set up and highly affordable to boot.
#7. Costello. Sales Knowledge Management.
Costello is the deal management platform that aligns sales reps, managers and VPs to work together to win more deals. Consistently follow sales methodology, give reps and managers instant visibility into the quality of every deal and help sales leaders understand what's working and what isn't.
The Winner's Guide to Sales Coaching
Companies need elite sales coaches more than ever. The Winner's Guide to Effective Sales Coaching sets forth everything companies need to reach the next level. Visit the Academy Page to download the Winner's Guide.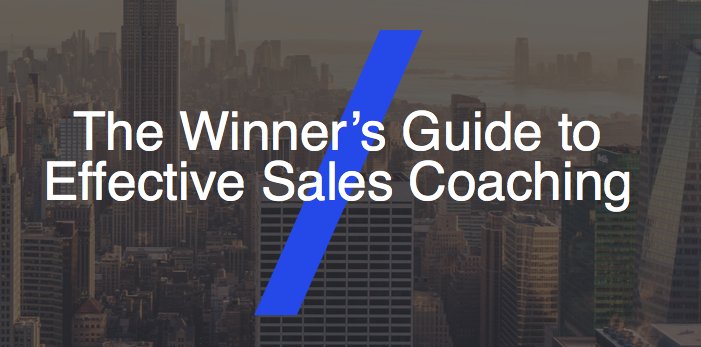 What's inside: the ROI of effective sales coaching, actionable coaching obstacles for today's sales managers, core coaching strategies and principles for modern teams, and our sales coaching playbook here at Ambition.
Ambition: The Agile Sales Management Platform
Harvard Business Review and AA-ISP (the Global Inside Sales Organization). See why companies use Ambition to enhance sales KPI visibility and sales floor engagement using real-time scorecards, dashboards, alerts, contests, and TV leaderboards.
Contact us to schedule a demo of Ambition for your sales force today.