Meet the 16 companies competing in SaaS 16 of this year's tournament.
On March 16th, we kicked off the 2nd annual March SaaSness Tournament. 64 SaaS companies entered our NCAA Tournament style bracket, where winners are decided by popular vote.
Only 16 companies have survived and advanced to Round 3. Let's break down the matchups and see who has a shot at entering the Elite 8.
March SaaSness 2016: SaaS 16 Preview
Here's a look at the updated 2016 Tournament Bracket heading into Round 3.
Click image to enlarge.
Styles make fights, and we're about to bring you a brief introduction and breakdown of each competing company and how they stack up in their SaaS 16 matchups.
Thursday SaaS 16 Matchups
Dropbox: Founded by Drew Houston and Arash Ferdowsi, Dropbox is the premier cloud file sharing company of 2016. Its Twitter following? In the millions. Its valuation? In the billions. Dropbox is a powerful figure in the SaaS world, and they have legions of followers to call upon in any given matchup in this tournament.​ In Rounds 1 and 2, they toppled Outreach and Zuora fairly easily. But Round 3 challenger Twilio has cruised just as easily to get to this matchup.
Founded: 2007. HQ: San Francisco. Conference: Collaboration.
Twilio: When you've got a client list that includes such prestigious and diverse names as Uber, Box, DocuSign, Nordstrom, Coca-Cola, Walmart and Home Depot, you know you're doing something right. And Twilio has spent the past 7 years integrating and streamlining various communication technologies to equip businesses to attack the digital marketplace head-on. Another new addition to this year's field, Twilio is one of several engineering-focused new entrants to the tournament. They were a nightmare for Yesware in Round 1, systematically dismantling a company that went to last year's SaaS 16. Round 2 competitor New Relic went down in similar fashion. Next: a clash against tournament titan, Dropbox.
Founded: 2008. HQ: San Francisco. Conference: IT Management.
DocuSign: DocuSign had an amazing run in the 2015 tournament, falling just short of victory in a Final Round loss to ClearSlide. En route to the finals, the eSignature juggernaut pulled off perhaps the most impressive string of victories in the tournament - knocking off ZenDesk, Evernote and Box in quick succession. They've showed clear potential for a repeat performance in 2016. First, a blistering Round 1 victory over motivated, but overmatched DemoChimp. Next, a casual dispatching of Round 2 foe, Intercom. Their biggest challenge yet awaits in a closer's dream SaaS 16 matchup against InsideSales.com.
Founded: 2003. HQ: San Francisco. Conference: eSignature.
InsideSales.com: One word: powerhouse. InsideSales is quickly becoming a monolith in the sales acceleration space, dipping its toes into phone systems (PowerDialer), predictive analytics, CRM automation, and even a sparse gamification feature. After being routed in the 1st Round of last year's tourney, ISDC bounced back to take out Segment. Then, against the fearsome Slack, they kicked it up a notch, scoring a stunning win on behalf of the Silicon Slopes and advancing to a thrilling SaaS 16 matchup versus DocuSign.
Founded: 2004. HQ: Provo, UT. Conference: Sales Acceleration.
Evernote: Evernote is a powerhouse in the organizational communication sphere and an essential tool in the minds of its users, allowing them to easily organize and share important information internally. As respected as it gets in the SaaS industry, Evernote claims elite Venture Firms like Sequoia Capital as investors and has proven itself to be a part of the SaaS industry's very fabric. An Elite 8 loss to DocuSign ended Evernote's 2015 run, but the productivity market leader took care of business against Ambition and Okta. They meet scorching-hot 12 seed Influitive in the SaaS 16.
Founded: 2007. HQ: Redwood City, CA. Conference: Productivity.
Influitive: Another new entrant to this year's tournament, Influitive also doubles as the sole representative from America's neighbor to the north. Moreover, they bring an exceptionally unique platform to the table that allows companies to activate their customers and transform them into referrals, warm leads and word-of-mouth inbounds. And as any SaaS marketing director will tell you, 1,000 blog posts will never equal the value you can get from 100 actively evangelical customer advocates. And Influitive is riding a fun wave into the SaaS 16, following consecutive epic, come-from-behind victories over Atlassian and Box. Will the upsets continue against Evernote? We'll find out on Thursday.
Founded: 2010. HQ: Toronto. Conference: Marketing Automation.
Tableau: A publicly-traded company for going on 3 years now, Tableau is synonymous with the term Business Intelligence and continues to command a rare level of industry respect in the SaaS universe. Lurking north of Silicon Valley in the wet, caffeinated confines of Seattle, Tableau is the definition of enterprise - all business, all the time. Their industry clout took them to last year's Sweet 16, where they were unable to overcome fellow emeritus SaaS company, Dropbox. Will they break through to the Final Four this year? They're getting closer after a resounding Round 1 victory over Pipedrive and comeback victory over 2015 Final Four company Infer in Round 2. Up next: a 'Clash of the Titans' battle with Salesforce.com in one of the most anticipated SaaS 16 matchups.
Founded: 2003. HQ: Seattle. Conference: Business Intelligence.
Salesforce: We don't have to introduce you to Salesforce. They're like the Duke, Indiana, or Kentucky of SaaS -- you may have zero interest in the industry, but by God, you know who they are and their reputation precedes them. And yet, Salesforce bowed out in embarrassing fashion in last year's tourney, falling to 8th seed Optimizely in the 2nd Round. All the influence and brand awareness in the world goes out the window once voting goes live for a March SaaSness matchup. As the old saying goes, if the game was decided on paper, there'd be no reason to play. But Salesforce did play, and played well, in Rounds 1 and 2 of this year's tournament, ending any upset designs held by Front and Talkdesk early in their matchups. Tableau awaits in the SaaS 16, with a spot in the Elite 8 on the line.
Founded: 1999. HQ: San Francisco. Conference: CRM.
Friday SaaS 16 Matchups
Lever: Newly minted with $20 million in venture capital money, Lever is cutting edge software to solve an emerging pain point in the increasingly mercenary millennial workforce, where the stakes in the War for Talent have grown higher than ever. Thoroughly modern in its origin, design and application, Lever has delivered two of the biggest stunners in tourney history. First, an upset over 1 seed Netsuite in an unforgettable Round 1 thriller. Then, a shocking, seemingly impossible come-from-behind, buzzer-beater over Tournament cohost Qualtrics. The giant killers get their next shot in the SaaS 16, where they'll face off against a scorching hot Zoom.
Founded: 2012. HQ: San Francisco. Conference: Recruiting.
Zoom: A last-minute addition to this year's field, Zoom campaigned its way in and got the Selection Committee to take notice of a very exciting resume. At the forefront of video conferencing, Zoom seems poised to blaze a new trail in how companies communicate while making the world an even smaller place to do business (good news for companies like Ambition). Lots of sizzle, lots of preliminary hype -- we wondered if Zoom could back up the hype in their Round 1 matchup versus Algolia. The answer, it turns out, was yes, as Zoom delivered the biggest blowout of the tourney thus far. A thorough evisceration of Zendesk in Round 2 got them to the SaaS 16, where they meet this year's Cinderella, Lever, in an exciting Friday matchup.
Founded: 2011. HQ: San Jose. Conference: Communications.
Basecamp: An interesting new addition to this year's tournament, Basecamp is a favorite software among many companies thanks to its user-friendly interface, customizable collaboration settings and a tendency to make project management less of a pain than it usually is. Incredibly, Basecamp also doubles as the lone March SaaSness representative from America's 3rd largest city, and, even more incredibly, the only 2016 March SaaSness company that operates primarily out of the Midwest. Basecamp looked tough in a convincing Round 1 victory over ToutApp and a stellar Round 2 performance against upset-minded Gainsight. Will they prevail against a battle-worn Import.io in the SaaS 16? We'll get our answer Friday.
Founded: 1999. HQ: Chicago. Conference: Project Management.
Import.io: The Yankees may have won the Revolutionary War, but when it comes to scraping the web for pivotal information to help grow your company, the revolution has one clear victor, and it's the British industry leaders at Import.io. The godfather of B2B data-scraping tools, Import.io has found one of the most unique, powerful ways to access and harness big data to your company's advantage. The company enters the 2016 March SaaSnes Tournament leveraging a newly minted $13 million Series A round and ridiculous-sounding, yet provable value propositions like, "Get 10,000 leads in 10 minutes." They took down GoodData in Round 1 of last year's tourney before falling to HubSpot. They scraped by pesky Round 1 competitor KiteDesk before embarking on a chaotic, come-from-behind upset of KISSmetrics in Round 2. Their next challenge? A SaaS 16 date with Basecamp.
Founded: 2012. HQ: London. Conference: Big Data.
Hubspot: There are a lot of companies in this tournament who can lay claim to being the biggest, baddest, most influential SaaS companies on the block. But HubSpot, as of March 2016, might have the most legitimate argument in their corner. Combined with the reach of their influence, brand power and precedent-setting strategies with content marketing, sales-marketing alignment, candidate screening and science-driven business strategies will resonate long into the future. Even the whiff of potential scandal and subsequent termination of two key company leaders during Summer 2015 didn't seem to shake them. They are a SaaS tentpole, a marketing automation force and the returning March SaaSness competitor perhaps most likely to equal and exceed its deep run from 2015. Their Elite Eight loss to ClearSlide came right as "Slider Mania" started to catch fire. We told you that, if we had to choose, we'd bet on HubSpot in 2016. Consecutive clobberings of inspired, yet overmatched competitors Everstring and Zapier in Rounds 1 and 2 have us feeling good going into a SaaS 16 matchup with Stripe.
Founded: 2006. HQ: Boston. Conference: Marketing Automation.
Stripe: Another household name in SaaS, you might remember Stripe as the SaaS company that earned a $3.5 billion valuation 4 years after it was founded. No small feat, unless you compare it to the company's most recent valuation in August 2016, which totaled a cool $5 billion dollars. Unfortunately for Stripe, though, all those big numbers mattered little to upset-minded Front in Round 2 of last year's tournament. Stripe's 2nd Round exit fell way short of pre-tournament projections. We're cautiously optimistic that 2016 will be a better showing for the payment juggernaut. Stripe has validated us so far, with a stellar Round 1 win over Gusto and a gutsy Round 2 victory over Domo. Up next: The prospective IPO meets publicly-traded 1 seed HubSpot in a colossal SaaS 16 matchup.
Founded: 2010. HQ: San Francisco. Conference: Payments.
​
Marketo: The vast majority of people who followed the 2015 March SaaSness Tournament likely remember Infer's improbable run to the Final Four. They may have forgotten, however, how that run started - with a shocking Round 1 win over Marketo. And truth be told, it had escaped our minds, too. Until a Marketo employee came up to Brian Trautschold at SaaStr to a) ask whether March SaaSness would be returning this year, and, b) express his continued bewilderment that big, bad Marketo had actually lost to scrappy upstart Infer. There have been no such upsets this year, thanks to a Round 1 win over Betterworks and a thrilling Round 2 victory over Workday that went wire-to-wire until the bitter end. Up next: a highly anticipated SaaS 16 fac-eoff against fellow marketing juggernaut, Mailchimp.
Founded: 2006. HQ: San Mateo, CA. Conference: Marketing Automation.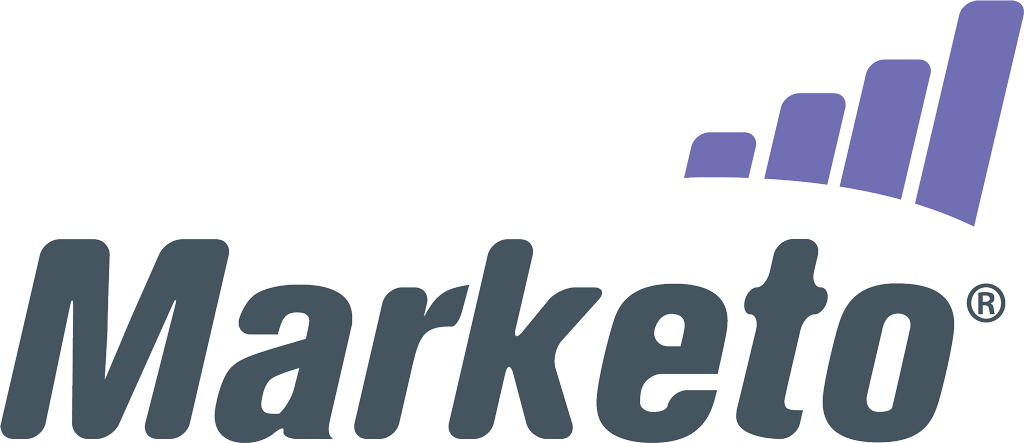 Mailchimp: MailChimp is the SaaS elder statesman that continues to carry itself like a hot, young upstart. The Atlanta-based marketing and email automation company has always been ahead of the curve, pioneering the type of cozy, friendly user experience that Slack would go on to perfect. They give away their (great) product to users whose email lists don't exceed 2,000. Their reputation as a great place to work is known industry-wide. Plus, they had the foresight to sponsor Serial. MailChimp may have lost last year's Battle for Atlanta, but they've proven to be a dangerous competitor in this tournament, coming off a Round 1 pummelling of Cirrus Insight and a hard-earned Round 2 victory over a plucky Greenhouse opponent. Their SaaS 16 matchup against Marketo on Friday is as good as it gets. Get ready.
Founded: 2001. HQ: Atlanta. Conference: Marketing Automation.
​
What's Next?
The 2016 March SaaSness Tournament SaaS 16 Round kicks off on Thursday at 12am EST. Follow Qualtrics and Ambition on Twitter for live score updates, analysis and final results for each matchup.
For more information, visit Tourney Central at ambition.com/saasness/.
Ambition: Sales Performance & Accountability Software
Ambition is a sales management platform that syncs business teams, data sources, and performance metrics on one system.
Modern sales leaders use Ambition to enhance sales performance insights and run supercharged sales reports, scorecards, contests, and TVs via drag-and-drop interface.
Ambition is endorsed by Harvard Business Review and AA-ISP (the Global Inside Sales Organization). Hear more from business leaders who use Ambition in their organization.
Watch Testimonials:
Watch Product Walkthroughs:
ChowNow. Led by Vice-President of Sales, Drew Woodcock.
Outreach. Led by Sales Development Manager, Alex Lynn.
AMX Logistics. Led by Executive Vice-President ,Jared Moore.
Read Case Studies:
Contact us to learn how Ambition can impact your sales organization today.