How to Set Better Performance Goals for Account Managers
When setting goals for your account managers, it is easy to follow the advice: "Dream Big!"
That advice seems to appear wherever we go and in nearly every self-help article you come across. That advice tells you that you should set huge aspirational goals, so that even if you fall short, you still end up doing well.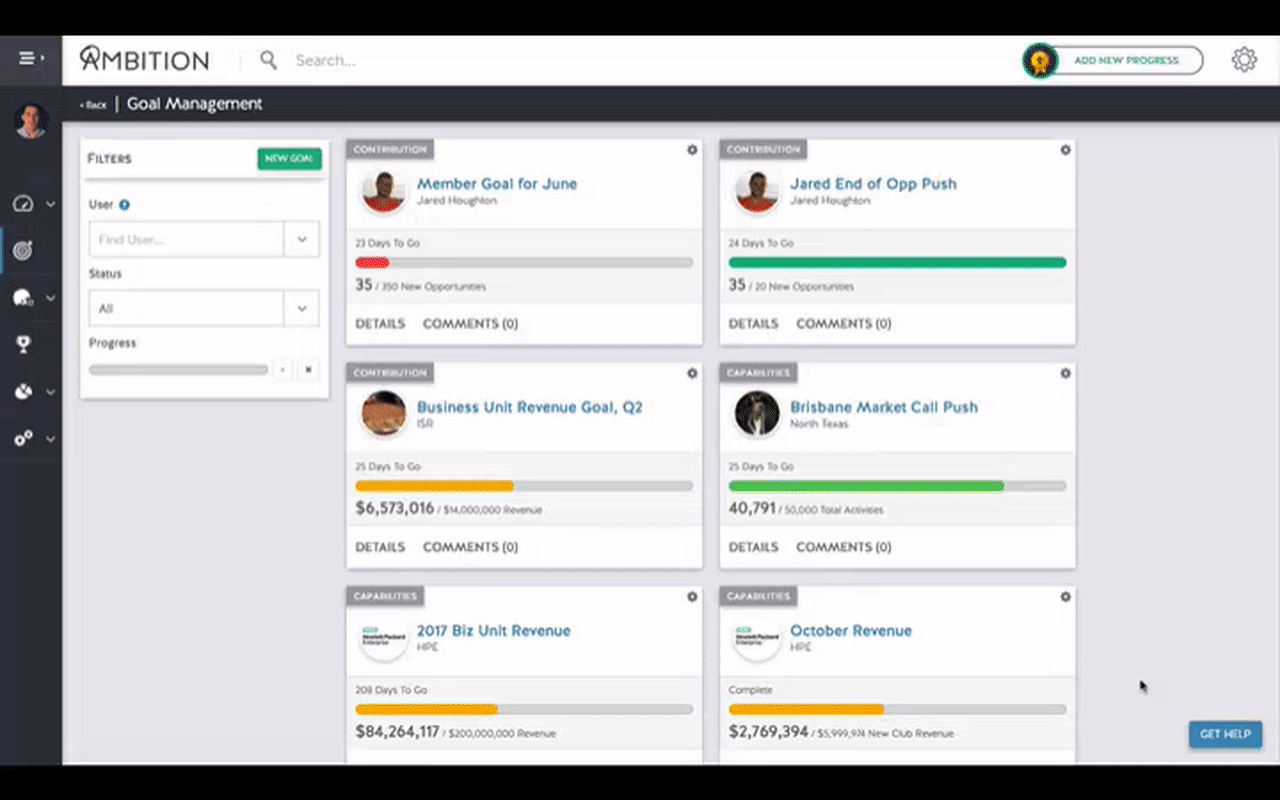 While this advice sounds good in theory, it is actually detrimental to the success of most account managers.
In this post, I am going to present a different viewpoint on goal setting and how setting small goals will improve the results you get from our team.
Why Big Goals Are Not Always Best
When you set big, lofty, ambitious goals for your account managers, you are setting them up for failure. While your intention is to motivate them, the big goal often does the opposite.
When a goal seems unattainable or unrealistic for an individual, it typically creates three types of mental responses:
Impossible: They look at the big goal and literally can't see any possible way to accomplish it, and as a result, their motivation declines.
Meaningless: After trying and failing at the big lofty goals once or twice, they will begin to look at these goals as a meaningless objective that they don't even really need to accomplish.
Failure: The account manager tries their best for the goal, but due to it's unrealistic nature feels like a failure for not reaching it, even if their performance was still above average.
In all three situations, setting the large goal basically does nothing to actually improve their motivation or increase their results. By setting these large goals, we often create negative effects that are opposite from what we intended.
Instead of the goal motivating your account managers, it demotivates them.
Set Small, Easy to Accomplish Goals
In a recent podcast interview between Tim Ferris and Chase Jarvis, they discussed the concept of setting smaller, easy to accomplish goals.
The concept is that when you make your goals easy to accomplish, you feel like you are winning. So instead of setting one huge goal, you set a bunch of small, easy to accomplish goals, and then celebrate your victories each time you accomplish one.
This shift in mindset is subtle, but it creates a drastically different relationship with your account managers. So instead of giving them a huge lofty annual or quarterly goal, imagine you took a different approach.
How Small Account Manager Goals Should Look
First 30 Days Goal - Complete all company onboarding and sales training.
Day 60 Goal - Close first deal with assistance of sales manager.
Day 90 Goal - Close first deal solo.
Day 180 Goal - Generate enough sales to break-even on salary.
Day 365 Goal - Generate a 100% ROI on salary for the year.
Instead of just shooting them out of the gate with a huge lofty goal, you start by giving them a handful of milestones that are small and achievable. Each goal ties to the ultimate big picture objective, but they are manageable and easy for the account manager to accomplish.
By setting small goals like this, the account manager feels like they are succeeding in their position and living up to your expectations. This can help with retention and prevent the account manager from jumping ship before they ever get ramped up.
Notice how the goals are still set focused around achieving breakeven at a quick time period. This is a great goal for new account managers to have, because at that point they are no longer a risk or a cash drain on your business.
Focus first on getting new account managers to breakeven, and then focus on ramping them up to profitability.
Compensating for Overperformance
While these small goals are great for getting someone ramped up quickly, you will still want to be able to set bigger milestones with rewards. These stretch goals give the overachievers something to aim for, and rewards them for going above and beyond.
Consider adding a cash bonus for the year if you exceed a certain revenue target. This goal should be a bit harder to reach but still feasible for the new account manager to accomplish if they work smart and hard.
By setting this up as a "Bonus" goal, they won't feel like a failure if they don't hit the goal. They will still feel like they are on track for normal performance, and the bonus goal will give them something to strive for in the months and years to come.
TL;DR
Don't give your account managers huge, lofty goals that are extremely hard to accomplish. It demotivates them.
Instead, create a series of small, easy to accomplish goals. They will feel like they are winning each time they accomplish one which will increase retention and employee happiness.
Use "Bonus" goals to encourage overachievers to go above and beyond.
About the Author: Jake Jorgovan helps agencies and consultants win their dream clients. He runs an outbound marketing company and is author of the book Win Your Dream Clients.
Ambition: Your Employee Productivity Platform
Ambition is an employee productivity platform that syncs every sales organization department, data source, and performance metric on one easy system.
Ambition clarifies and publicizes real-time performance analytics for your entire sales organization. Using a drag-and-drop interface, non-technical sales leaders can build custom scorecards, contests, reports, and TVs.
Ambition is endorsed by Harvard Business Review, AA-ISP (the Global Inside Sales Organization), and USA Today as a proven solution for managing millennial sales teams. Hear from our customers below.
Watch Testimonials:
Watch Product Walkthroughs:
ChowNow. Led by Vice-President of Sales, Drew Woodcock.
Outreach. Led by Sales Development Manager, Alex Lynn.
AMX Logistics. Led by Executive Vice-President ,Jared Moore.
Read Case Studies:
Contact us to learn how Ambition can impact your sales organization today.