Read more about CRM in chapter 3 of Ambition's Inside Sales Software guide. Check it out today!
This post is an excerpt from our brand-new eBook: The Inside Sales Software Guide for 2016.
We profiled this year's Top 50 Inside Sales software tools in order of placement on the Sales Funnel. These were our picks for the best marketing automation platforms.
The Best Marketing Automation Platforms
Once you have a CRM and prospect list, it's time for marketing to step in and start attracting new leads and nurturing existing ones. The following 5 Marketing Automation tools are the most powerful ways to do so. Before we jump into our top 5, it's worth noting that we made 2 tough exclusions to this year's list.
Just missing the cut this year — Oracle Eloqua and Act-On Software, both may be worth a look if you're an enterprise- level sales team.
1) HubSpot | The Juggernaut
HubSpot remains at the forefront of the inbound marketing zeitgeist.
This is an all-in-one tool that has everything you need — marketing automation, email campaigns, site and landing page builders, deep analytics and a veritable content machine for blogging and optimizing social media.
The Pro edition gets you a full Salesforce integration, which will prove useful. This is Marketing Automation that is sleek, powerful and getting better with each passing year. .
Price: Basic: $200. Pro: $800. Enterprise: $2400 (unlimited users). Site: https://www.hubspot.com
2) Marketo | For Professors of Marketing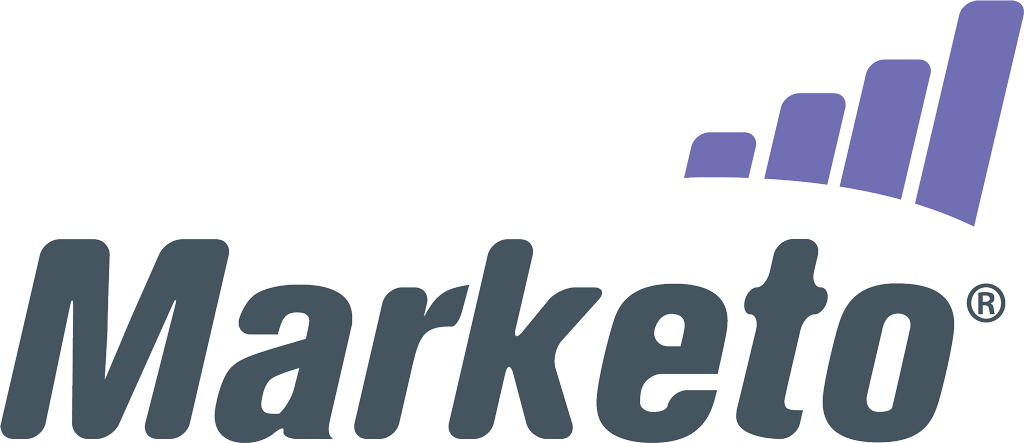 Alright Big Shot, you think you're ready to enter the world of the Marketing elite? Then saddle up and get with Marketo.
A true industry leader, Marketo is for the analytics-savvy, the inbound committed, and the profit wielding.
This is going to be an expensive purchase, but it's also going to provide apex-level, comprehensive command and control of all the marketing functions needed to create an optimized, efficient sales process.
Plus, it integrates with just about every CRM, ERP and e-Commerce platform that matters.
Price: Spark: $200. Pro: $800. Enterprise: Contact. Site: https://www.marketo.com
3) InfusionSoft | The Marketing Platform for SMB
InfusionSoft has come on strong in the last few years, emerging as an industry leader for small business.
With a command of 24.3% of the overall marketing automation market share, expect InfusionSoft to continue grow as a dual-sided marketing and sales automation platform catered directly towards SMBs and growth companies.
If that sounds like you and you don't have marketing automation software, InfusionSoft is the first solution you should check.
Price: Essentials: $199. Deluxe: $299. Complete: $379. Team: $599.
Site: https://www.infusionsoft.com/
4) Pardot | Our Marketing Platform of Choice
We've spent the last year as Pardot clients, so we know this one inside and out.
Pardot is a heavy- hitter in terms of prospect tracking — providing a simple, exciting way to know when a hot lead is visiting your site and checking out functionality, pricing, blog posts, et cetera. It has a full integration with Salesforce, which also helps.
Only qualms: Issues with landing page forms (which can be blocked by ad blocking software) and difficulty posting images to social media. Otherwise, a robust and solid platform. .
Price: Standard: $1000. Pro: $2000. Ultimate: $3000. Enterprise: Contact.
Site: https://pardot.com/
5) Mailchimp | Automated Marketing Campaigns ASAP
New to sales and marketing email automation? On a budget?
Good. Mailchimp is here to welcome you to the world of email automation and tracking with open arms and the ability to send tracked marketing emails, complete with analytics, to a 2000 person list each month, free of charge.
We use this tool at Ambition and it's the real deal — great reporting, easy list importing and ultra-simple ways to build dynamic, compelling email templates.
This is as easy as marketing automation gets. Plus, it comes with a sense of humor (i.e. the animation of a tense, sweaty finger over a button you see right before you blast out an email to thousands of people).
Price: Starting Up: Free. Growing Business: $25. Pro Marketer: $25 + $199 fee.
Site: https://mailchimp.com/
Download the 2016 Inside Sales Software Guide
To download our free ebook, go to the Ambition Academy page. Coming up next is Chapter IV. Sales Automation/Acceleration. Thanks for reading and best of luck to your inside sales team in 2016.
The Only Sales Management Software that Matters
Ambition is a sales management platform that syncs every sales organization department, data source, and performance metric on one easy system.
Ambition clarifies and publicizes real-time performance analytics for your entire sales organization. Using a drag-and-drop interface, non-technical sales leaders can build custom scorecards, contests, reports, and TVs.
Ambition is endorsed by Harvard Business Review, AA-ISP (the Global Inside Sales Organization), and USA Today as a proven solution for managing millennial sales teams. Hear from our customers below.
Watch Testimonials:
Watch Product Walkthroughs:
ChowNow. Led by Vice-President of Sales, Drew Woodcock.
Outreach. Led by Sales Development Manager, Alex Lynn.
AMX Logistics. Led by Executive Vice-President ,Jared Moore.
Read Case Studies:
Contact us to learn how Ambition can impact your sales organization today.