Read more about CRM in chapter 1 of Ambition's Inside Sales Software guide. Check it out today!
This post is an excerpt from our brand-new eBook: The Inside Sales Software Guide for 2016.
We profiled this year's Top 50 Inside Sales software tools in order of placement on the Sales Funnel. These were our picks for the best CRM platforms.
The Best CRM Platforms
Every Sales Stack always starts the same way - with a CRM.
A best-in-class CRM allows you to coordinate, track and streamline your sales operations while maintaining a massive database of current and potential prospects, existing customers and so forth.
Whether you're a growing sales team on a budget or a mature enterprise team, these 5 solutions will have you covered.
1) Salesforce | The Juggernaut
What better way to kick off this year's guide than by profiling the kingpin of inside sales software.
Salesforce.com has it all — millions of users, a phenomenal pedigree, and an App Exchange with thousands of plug-ins that can make your sales operations a well-oiled machine.
It's not the cheapest CRM on the market, but it's the #1 choice of inside sales teams competing in the big leagues.
Price: Group: $25. Professional: $65. Enterprise: $125. Unlimited: $250. Site: https://www.salesforce.com
2) PipeDrive | The Startup CRM
More affordable than almost every other comparable CRM on the market, Pipedrive offers everything you need to get your Sales team up and running. It's a perfect CRM for early stage startups and is amazingly robust for its price.
We're a satisfied (former) client and have many, many SMB colleagues (and even some Mid-Market/Growth colleagues) who swear by Pipedrive. It's worth a look, especially if you're on a budget.
Price: $12. Site: https://www.pipedrive.com
3) Close.io | The Hustler's CRM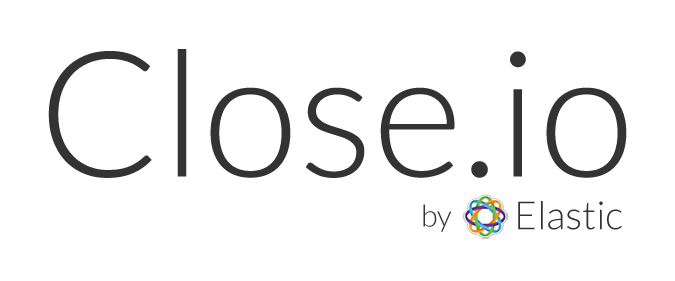 Close.io comes with a higher price-tag, but don't be fooled. This is a CRM that comes with an all-in-one sales acceleration package and phone system wrapped inside of it.
Perfect for growing sales teams and sales leaders obsessed with streamlining operations and creating the perfect conditions for scaling their team to massive growth. In many ways, a souped-up, pricier alternative to Pipedrive.
Price: Basic: $65. Professional: $110. Business: $165. Enterprise: Contact. Site: https://www.close.io/
4) Base | The Rising Powerhouse
An emerging force in the CRM world, Base closed out 2015 with a $30 million dollar Series C investment round and a ton of momentum.
Considered by many to be the number one rising challenger to Salesforce in the CRM marketplace, Base is comparably priced and boasts a number of in-house features that you'd have to scour the App Exchange for with SFDC.
If you're frustrated with SFDC, Base is absolutely worth a look.
Price: Starter: $25. Pro: $75. Enterprise: $125. Site: https://www.getbase.com/
5) Microsoft Dynamics | For the Sales Team on a Budget
Does the rest of your company run on Microsoft?
Then you might be in the market for Dynamics, the Microsoft CRM with over 40,000 customers and a thirst for acquiring other sales tools (like Ambition competitors FantasySalesTeam) and absorbing them into their own system.
Dynamics also comes at a price-point that's slightly better than Salesforce, though it offers nothing close to the resources, sophistication, plug-ins and community of SFDC.
Price: Essential: $15. Basic: $30. Pro: $65. Enterprise: $200. Site: https://www.microsoft.com/en-us/dynamics/
Download the 2016 Inside Sales Software Guide
To download our free ebook, go to the Ambition Academy page. Coming up next is Chapter II. Sales Intelligence. Thanks for reading and best of luck to your inside sales team in 2016.
The Only Sales Management Software that Matters
Ambition is a sales management platform that syncs every sales organization department, data source, and performance metric on one easy system.
Ambition clarifies and publicizes real-time performance analytics for your entire sales organization. Using a drag-and-drop interface, non-technical sales leaders can build custom scorecards, contests, reports, and TVs.
Ambition is endorsed by Harvard Business Review, AA-ISP (the Global Inside Sales Organization), and USA Today as a proven solution for managing millennial sales teams. Hear from our customers below.
Watch Testimonials:
Watch Product Walkthroughs:
ChowNow. Led by Vice-President of Sales, Drew Woodcock.
Outreach. Led by Sales Development Manager, Alex Lynn.
AMX Logistics. Led by Executive Vice-President ,Jared Moore.
Read Case Studies:
Contact us to learn how Ambition can impact your sales organization today.