The era of technology-driven employee engagement is upon us. Experts are forecasting the impacts of new technology on employee engagement in front office teams. Regardless of industry, the top-performing sales, marketing and custom service organizations tend to harbor the same keys to their success.
Chances are, the best employees on a given business team succeed because they're focused, goal-oriented and creative. In contrast, core performers and laggards fall behind in performance due to a lack of a) motivation b) self-direction or c) accountability. By now, every single executive on this planet is aware that engagement is a problem. The question still remains how to fix it.
To that effect, let's take a look at the dual role technology now plays in the war for employee engagement. On one side, consumer technology is offering more workplace distractions than ever before. On the other side, enterprise technology is putting more focus on keeping employees focused and task-oriented than ever before. Here's a synopsis of where things are headed.
The Tech Battle for Employee Engagement?
In a guest editorial for HR Zone last week, I listed 10 rapidly-growing SaaS companies whose ascents, I believe, foretell a major boom in employee engagement for the workforce of the future. My rationale? These companies are succeeding by getting the most out of their technology, their data and their people.
Backed by venture capital money, SaaS startups are innovating at a rate that is downright astonishing. They're full of engaged employees who move fast, operate more savvily by the day and seamlessly integrate their engineering, marketing and sales initiatives with incredible expediency.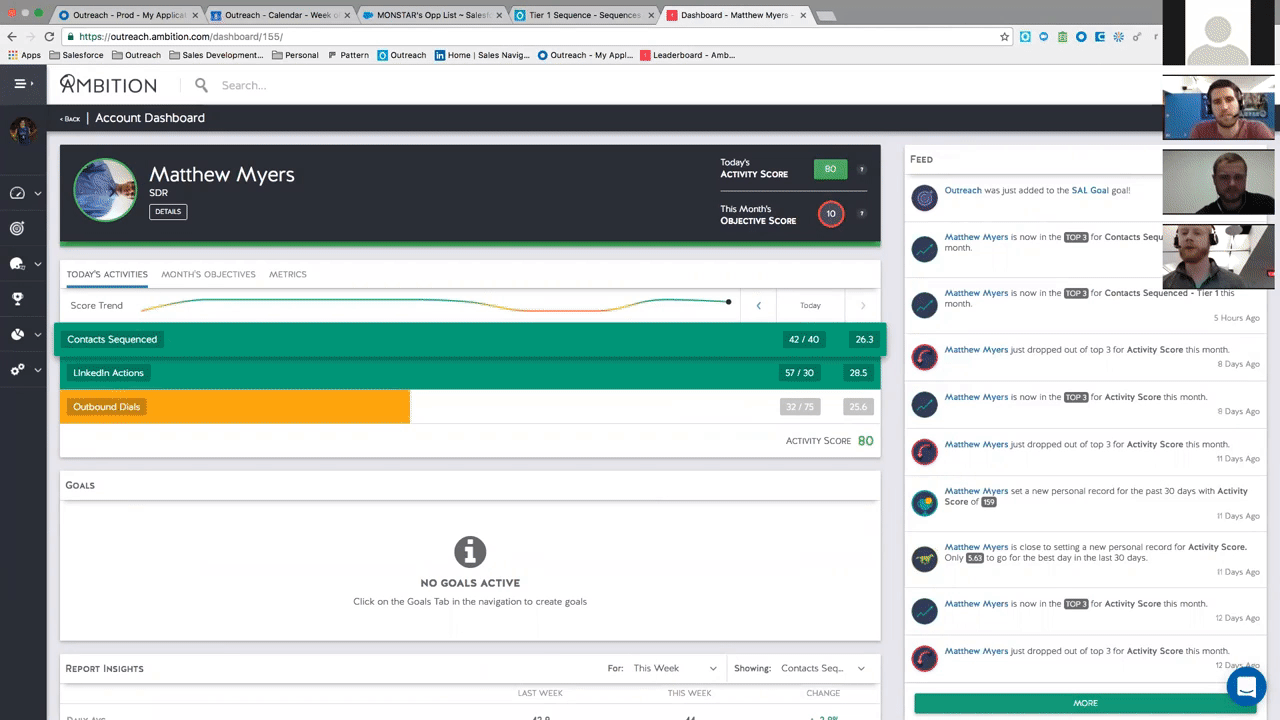 A bunch of plucky upstarts, right? False. We're seeing hyper-productive SaaS startups shock and overtake complacent industry incumbents by moving at unprecedented velocities, as an organization.
To be fair, there are built-in advantages that many of these startups have and mid-market and enterprise companies lack, many of which are simply natural byproducts of their size (relatively small), ecosystem (where cutting-edge innovation is necessary for survival) and culture/compensation (youthful, appealing to self-starters).
Nonetheless, the successes of these companies are certainly indicators as to how more mature companies can begin shifting their own commercial operations towards strategies that facilitate higher employee engagement and productivity.
10 Platforms that Benefit Employee Engagement
Big prediction: Over time, incremental adjustments will be made by mid-market and enterprise organizations that follow the example of these hyper-productive smaller organizations.
In the aggregate, these adjustments will effectuate a renaissance in employee engagement, sparked by technology. Since hyper-productive organizations tend to be fueled by cutting-edge data analytics and communications tools, here's a brief synopsis of 5 leading vendors in each category to give you a lay of the land.
Data Analytics
Mixpanel​ | Founded: 2009. Headquartered: Silicon Valley, CA.
With 3300 customers and counting (literally! just look at their website's homepage) Mixpanel is at the forefront of the analytics revolution. The platform provides advanced, detailed and engaging analytics for every aspect of your commercial enterprise, from sales funnel progression to customer engagement.
KISSmetrics​ | Founded: 2009. Headquartered: Silicon Valley, CA.
The face of your company is its website, goes the old saying goes. KISSmetrics uses data science about prospect engagement with your website and, if applicable, customer engagement with your platform to give insights that drive customer acquisition and retention. The most respected marketing platform for data analytics.
Domo | Founded: 2010. Headquartered: American Fork, UT.
An incredibly powerful business intelligence platform that can take data from disparate systems and combine all of it however its user desires. Domo is perfect for companies whose sales, marketing and customer success data is scattered and disorganized. The end result: a central hub for all your key business data.
Mailchimp | Founded: 2001. Headquartered: Atlanta, GA.
An email analytics powerhouse that offers insane insight. Not only can Mailchimp tell you the optimal time to send a marketing or customer success newsletter, it can then let you know how that email performs in comparison to your industry's average. We're longtime users here at Ambition.
​GoodData | Founded: 2007. Headquartered: Silicon Valley, CA.
For the enterprise hell-bent on improving collaboration, eliminating silos, and aligning all aspects of marketing, sales and customer success. GoodData can integrate upwards of 50(!) digital systems to collect and organize business data before transforming it into beautiful, actionable insights.
Visibility & Communication
Slack | Founded: 2013. Headquartered: Silicon Valley, CA.
How incredible is Slack? Barely a year after launching to market, there are 1.1. million active daily users generating over $25 million dollars in annual recurring revenue for the team communication tool. We use it at Ambition and it's genuinely impacted our culture. Slack doesn't just organize and streamline internal communication, it makes it fun. (PSA: Your internal company emails are not).
FrontApp | Founded: 2013. Headquartered: Silicon Valley, CA.
Marketing, Sales and Customer Success teams engage in a flurry of activity everyday. Occasionally, duties overlap and collaboration is required. Good thing there's FrontApp, which lets users create collaborative inboxes, assign tasks to certain team members and crowd-source their twitter activity. Another brand-new company that's achieving rocket growth, for good reason.
Datanyze | Founded: 2012. Headquartered: Silicon Valley, CA.
Ideally, Sales, Marketing and Customer Success are always sharing external feedback with one another. The insights a company receives from prospects, new customers, long-time users and ex-clients about product/service strengths, weaknesses and opportunities for growth hold the key to future success. Datanyze accelerates the learning curve via real-time insights about customer interaction, competitors, prospect technology usage and so much more.
RelateIQ | Founded: 2011. Headquartered: Palo Alto, CA.
Last summer, we published a blog post outlining the major value-adds of RelateIQ, the world's first "Smart CRM." Not only does it integrate with all major marketing automation tools, it enables users to add their personal notes to a scheduled event or meeting. The "Closest Connections" feature lets users know if someone on their team can supply a warm introduction for a prospect. Perfect for collaborative sales-marketing alignment.
​Intercom | Founded: 2011. Headquartered: Silicon Valley, CA.
Why should your customer success team be the only ones talking to customers? Intercom takes customer communication to all reaches of your organization, from sales to marketing to product development, while also enabling you to track their physical interaction with your product, website or service.
More Articles on Employee Engagement Software
We're partial to these three articles and the insights they deliver into modern employee engagement software.
Advance Systems. How to Engage Your Staff at Each Stage of the Employee Lifecycle.
The Muse. What Millennials Really Need.
Ambition: The Employee Productivity Platform
Ambition is a sales management platform that syncs every sales organization department, data source, and performance metric on one easy system.
Ambition clarifies and publicizes real-time performance analytics for your entire sales organization. Using a drag-and-drop interface, non-technical sales leaders can build custom scorecards, contests, reports, and TVs.
Ambition is endorsed by Harvard Business Review, AA-ISP (the Global Inside Sales Organization), and USA Today as a proven solution for managing millennial sales teams. Hear from our customers below.
Watch Testimonials:
Watch Product Walkthroughs:
ChowNow. Led by Vice-President of Sales, Drew Woodcock.
Outreach. Led by Sales Development Manager, Alex Lynn.
AMX Logistics. Led by Executive Vice-President ,Jared Moore.
Read Case Studies:
Contact us to learn how Ambition can impact your sales organization today.