Read more about lead sourcing in this chapter 2 excerpt from Ambition's eBook, The Inside Sales Software Guide for 2015.
An excerpt from our brand-new eBook: The Inside Sales Software Guide for 2015. We profiled this year's Top 50 Inside Sales tools in order of placement on the Sales Funnel. These were our picks for the best phone-oriented tools to add your Inside Sales arsenal.
Welcome to Chapter 2 of the Inside Sales Software Guide. The following seven products were our picks for the best-in-class lead sourcing tools on the market as of 2015. They've got some meat on them, and they're ready to help you launch more targeted sales efforts in 2015.
CHAPTER 2. Lead Sourcing
Beyond scraping, the next level of lead generation is via lead sourcing. Think of these tools as "Smart Lead Generation," using a variety of methods to identify and compile high quality leads that are a better fit to your target buyer persona and thus more likely to become a closed deal.
I. Toofr | Safeguard Against Emailing into Oblivion

The Ambition Business Team is relatively new to Toofr, but we've found it to be extremely valuable. For example, ever hunt someone down in Data.com only to find that their email is out of date or non-existent? It happens to us all the time,Toofr is a great way to reconcile the situation. Simply add first name, last name, and domain and Toofr will test the address for pingbacks, thus allowing you to quickly and easily collect accurate email addresses for your prospects.
Price: Basic: $20. Pro: $100. Enterprise: $500. Site: https://www.toofr.com/
II. Nimble | The Social CRM That is Made for Lead Sourcing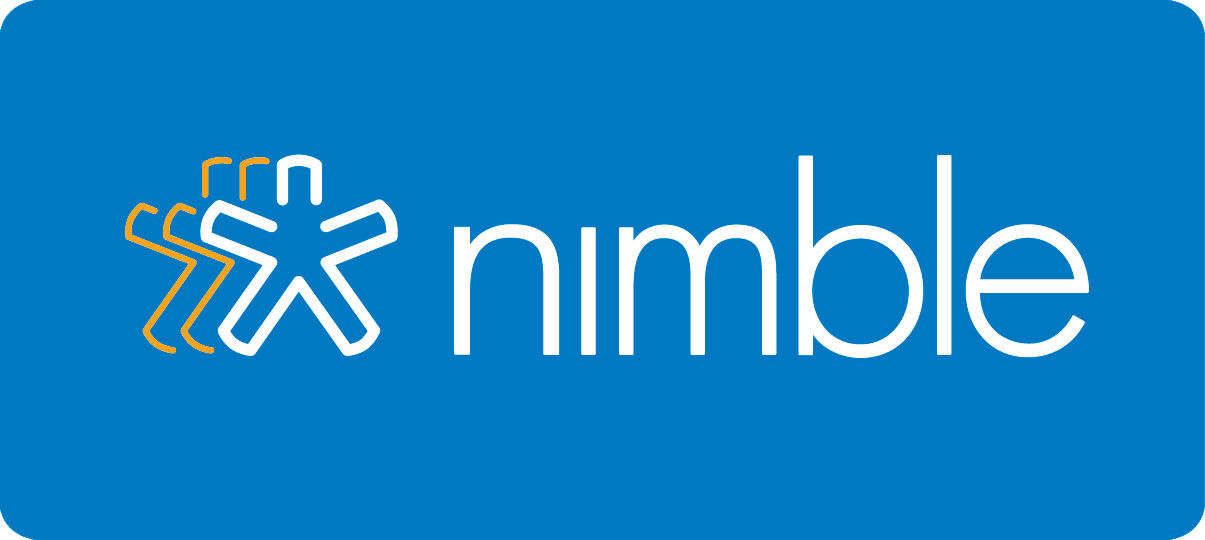 Technically a CRM, we're placing Nimble in this section of the Guide since so much of its value (and there's a lot) occurs at the Lead Sourcing level of the Sales Funnel. Nimble links thoroughly to social media accounts, so you can discern which contacts might make the most apt prospects for your sales team. The software imports all of the basic contact information from Outlook, Gmail, Yahoo, Facebook, LinkedIn, Skype, Google+, phone, email, and more into a database you can use to leverage your existing contacts for sources. Part Lead sourcer, part social seller, all CRM (and relatively cheap, to boot) Nimble is a great, mixed-breed Inside Sales software tool to help get your small to medium-sized business up and selling.
Price: $15. Site: https://www.nimble.com/
III. SalesLoft | Use Social Data to Find Qualified Leads
Tech heavy-hitters IBM and Oracle use SalesLoft, an exceptional tool for capturing contact data of potential prospects. SalesLoft brings additional value by incorporating elements of lead scoring into its insights as well, identifying the best potential prospects for your particular organization based on each prospect's social data. A pricier option, to be sure, but the contact capture-lead score combo makes it worth your while.
Price: Starter: $325. Closer: $650. Rainmaker: $1300. Site: https://www.salesloft.com/
IV. Data.com | Illuminate Entire Organizations
Data.com is the best way to target companies, positions, or industries for decision-maker contact information. It's Ambition's go-to source for landing email addresses, phone numbers, or simply just understanding the company hierarchy. A great feature is the ability to save searches for future use. Making a trip to Los Angeles to see a customer? Simply search your exact target customer in Data.com and you'll now be able to see other potential customers in that vicinity who may be worth paying a visit.
Price: Clean: $25. Prospector: $125. Site: https://www.data.com/
V. ZoomInfo | Remove Outdated Data and Fill in Gaps About Your Prospects

A root canal or full-scale update of prospect data in your CRM -- which would you prefer? How about neither, right? That's where ZoomInfo comes in. If you're managing a vast lead list over any extended period of time, you can bet that a year from now some very important information in there will be outdated. Using Salesforce? ZoomInfo can automate prospect data updates. Need more high-quality leads? Find them via ZoomInfo's specified search, which can be based on over 20 different criteria. As far as lead generation and automation go, this is nearly as comprehensive as you're going to get.
Price: Basic: $70. Gold: $110. Platinum: $140. Pro: Varies. Site: https://zoominfo.com
VI. Datanyze | Keep Your Friends Close and Your Enemies Closer
The ultimate in competitor analysis. See who has added or dropped one of your competitors. Learn when a competitor has adopted a new technology within their organization. This is Black Ops and Ghost Recon for your Sales Team. High utility and just an authentically cool product to have.
Price: Scaled based on number of users and desired features. Site: https://www.datanyze.com/
VII. Mixrank | Leverage Customer Profiles for Automated Qualified Lead Generation

What's an easy way to source qualified new leads? How about using your current customers. Mixrank leverages your current customer base and can also discern potential hot new prospects through specialized searches of any specific industry, keyword or product. You can also qualify prospects by their technologies and vendors. Pricey and definitely better suited for the medium-sized and enterprise sales team, but absolutely worth a look.
Price: Basic: $500. Complete: $2000. Enterprise: Varies. Site: https://www.mixrank.com/
The Inside Sales Software Guide: Where To Download
To download our free ebook, go to the Ambition Academy page.
Drive Inside Sales Performance and Accountability
Ambition is a sales management platform that syncs every sales organization department, data source, and performance metric on one easy system.
Ambition clarifies and publicizes real-time performance analytics for your entire sales organization. Using a drag-and-drop interface, non-technical sales leaders can build custom scorecards, contests, reports, and TVs.
Ambition is endorsed by Harvard Business Review, AA-ISP (the Global Inside Sales Organization), and USA Today as a proven solution for managing millennial sales teams. Hear from our customers below.
Watch Testimonials:
Watch Product Walkthroughs:
ChowNow. Led by Vice-President of Sales, Drew Woodcock.
Outreach. Led by Sales Development Manager, Alex Lynn.
AMX Logistics. Led by Executive Vice-President ,Jared Moore.
Read Case Studies:
Contact us to learn how Ambition can impact your sales organization today.