Ambition powers some of the best sales teams in the world. As often as possible, we bring our customers onto webinars, blogs, social media channels and more to share their experiences to foster a spirit of helpfulness and collaboration across the sales community.
One of the sales teams Ambition is proud to power is Jobber. Jobber is a business management platform that helps small home service professionals such as landscapers, plumbers, and HVAC technicians organize their entire operations — from scheduling jobs and managing their crews, to invoicing customers and collecting payments.
The Jobber sales team is truly an innovative team, consistently working to improve their results, process, and culture. And because they also happen to be super gracious, when we asked the Jobber sales team to share some of their advice for how they're booking meetings, closing deals, managing teams and hitting quota even in such a tough selling situation, they offered up their best advice for us to pass along to all of our customers and friends.
How AEs are adjusting their approach to keep closing deals in this environment
Alex Dyke
Role: Account Exec
What's working: I call out "the environment" as soon as I get on a call. "Hey, it's Alex from Jobber calling from my apartment instead of the office." I find it really opens up the conversation and gets an honest response from my client. (And it's a bit therapeutic for me.)
Kevin Mack
Role: Account Exec
What's working: I've taken advantage of my downtime at home to target lead lists in time zones that don't overlap with our typical workday. 11:00 PM dials to Australian leads when bored? Sure.
Kristy El-Masri
Role: Account Exec
What's working: I've found that my clients are put at ease when we address how this environment has affected the business and what our next step is to make sure that they are making the best of the slower stretch by overhauling their tools or processes. Getting to discuss how we can make them more successful during this downtime so they're ready to hit the ground running for when the eventual rush hits them.
Mark Hillier
Role: Account Exec
What's working: Don't be scared to talk/ask about how Covid is affecting their community. Some areas have been affected more than others, but in all areas, business owners are taking this opportunity to make improvements to their business with the time that they wouldn't have had before. That blows me away and I really appreciate being able to talk with these strong and driven people.
Emily Kummerer
Role: Account Exec
What's working: My approach has always been super customer-focused, so I haven't really changed anything at the moment, as my style fits a softer touch already. But I think I struggled with going too much that direction at the beginning. I was too concerned with emotions and feeling like I was reaching out at a bad time, not focused enough on how we can improve their business. I have turned that around in the last couple weeks though. Always remember why we are here.
How Sales Leaders Are Managing Sales Strategy and Shifting Tactics in a Recession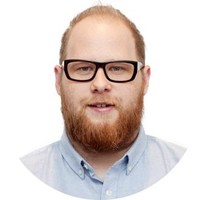 Jason Ross
Role: Director
What's working: 1) This might be the most obvious one and the one most people are doing, but addressing the environment head-on and asking prospects how they're managing throughout these challenging times has been a great way to break the ice and get to the route of their problems.
2) Double-down on Jobber features and benefits that are directly related to supporting businesses throughout Covid. We have a ton of features that support businesses so they don't have to interact in-person with their staff and customers.
3) Sales Operations provide sales management a Covid update every Monday with their recommendations, so we can change which industries and geos we're targeting.
4) Position potential downtime as an amazing time for customers to get started with Jobber.
5) We're no longer able to just work the low-hanging fruit. How can we make better use of our expired trials and colder leads? It's forcing us to work deeper on TOF which will help with today's results, but almost more importantly will make us a better business once we are near the tail end of this.
Joel Vaillancourt
Role: Outbound Manager
What's working: We've doubled down on our daily role plays, putting a much-needed emphasis on active listening and empathy. No person or business is the same, and we can't make assumptions or decisions for them. Keeping our mission — to help people in small business be more successful — top of mind has allowed us to adapt very quickly and give deeper meaning to our work during these times.
Adam Khan
Role: Inbound Manager
What's working: To be honest, our methodology is the same: understanding the pain or opportunity for our potential customers, the impact that has on them and their business, and helping them make a decision on whether we can help or not, if we can't we'll be the first to let them know.
We always lead with empathy, but that has become even more important now than ever.
We are fortunate in that our market has not been massively impacted, with many of our customers and potential customers still at work, and that our service can help them navigate the current situation in small but meaningful ways.
Jason Yeo
Role: Enablement Manager
What's working: Intentionally sharing best practices internally with the team helps to make sure everyone is on the same page. For customers, knowing that these are unique times and that every single person's business is different means we need to approach each call from a fresh perspective and understand our clients' current situation before we can even begin to start talking about how we may be able to help.
Robin Hansen
Role: Inbound Manager
What's working: A lot of our reps are finding success with just calling out the global pandemic on the call - it helps so much to acknowledge what the person on the phone may be going through, and helps to align with them that we're going through it together.
How BDRs and SDRs Are Connecting with Prospects
Brendon Gamblin
Role: SDR
What's working: My biggest shift was breaking my day into segments. Being able to focus on one specific communication touch method in certain blocks helps to really focus on that activity rather than trying to do multiple things at once. Having ambition up on a separate monitor / TV has also helped to really ensure I am maintaining my productivity and motivate me to continue hearing my anthems along with everyone else's.
Scott Beard
Role: SDR
What's working: Personally, I've set mini-goals throughout the day, and when I hit those goals, I reward myself by taking a short break and going to play with my dog or just take a quick walk around the house to step away from the desk.
Steven Waite
Role: BDR
What's working: I have just been trying to be very empathetic about what the business is going through - keeping in mind that these are people and the businesses are their livelihood... how can we help them get set up for success when this is all over? Or how do we support them while they're short-staffed? It's more than just regular needs.
Jessica Lee
Role: SDR
What's working: Reached out to fellow colleagues a lot more to stay connected and to hone my skills. It's hard when you are by yourself and you don't pick up on certain things people say or having someone hearing you say something and giving you some advice on how to handle situations. It really forces you to step out of your comfort zone and ask for help or feedback when needed. It has helped me a lot to not feel like I'm lost in my own room.