Most medium-to-large sales organizations share a few things in common: They have a sales team. They have Salesforce. They are tracking performance - but lack full visibility and command over their metrics.
That is why we published our Salesforce KPI Report and invited Vantage Point Performance Partner and Cracking the Sales Management Code author Jason R. Jordan to present his latest findings on measuring and maximizing sales KPIs inside of Salesforce.com.
Watch the full presentation below.
How to Measure Sales KPIs in Salesforce from Ambition
About Jason Jordan. Vantage Point Performance.
Jason Jordan is a recognized thought leader in business-to-business selling and conducts ongoing research into the management best practices of world-class sales forces. For 20 years, Jason has worked internationally in industries such as technology, manufacturing, finance, telecom, health care, and hospitality. He frequently contributes to Harvard Business Review, Forbes, Entrepreneur and elsewhere.
About Travis Truett. Ambition.
Travis Truett is the Co-Founder and CEO of Ambition, an agile sales management platform that powers fast-paced, data-driven sales organizations like Aerotek, UPS, Wayfair and Clayton Homes. Since 2014, Travis has led Ambition's growth into a leading-edge platform recognized by Harvard Business Review and AA-ISP (the Global Inside Sales Organization) as a top vendor for enhancing sales KPIs, revenue and culture.
See 360° Salesforce KPIs in Real-Time with Ambition
Modern sales leaders use Ambition to enhance Salesforce KPI visibility and run supercharged sales reports, scorecards, contests, and TVs. The 1st sales management platform endorsed by Harvard Business Review, Ambition has helped improve Salesforce KPI visibility for Wayfair, FiveStars, Filemaker and other top-tier sales organizations.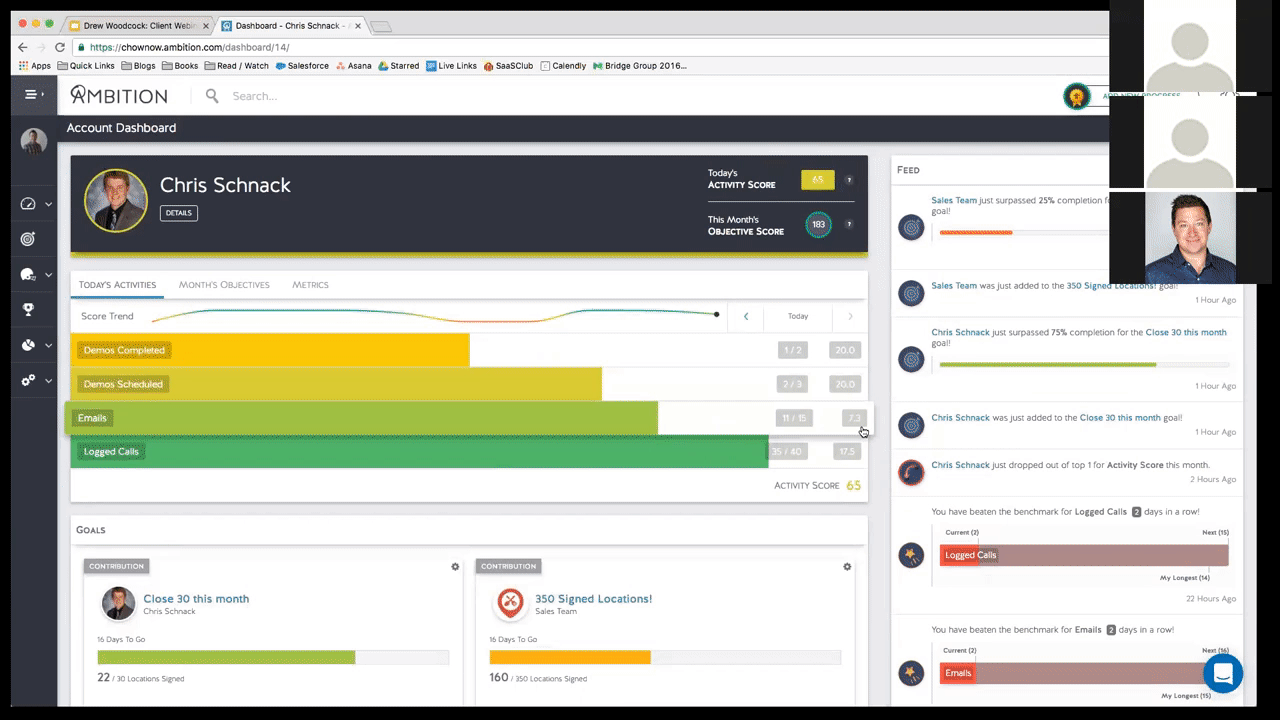 Want bright lights on your Salesforce KPIs? Contact us.