Many of us in business can't help ourselves - we love taking juicy sports quotes and applying them to our own professional lives. This post is a unique spin on that tradition.
We'll start this post with a prediction. By 2050, scientists will discover DNA evidence directly linking the personality traits of great business leaders and athletes, alike.
The numbers support a deep bond between sports and business acumen.
The Harvard Business Review found that over half of US top female executives played a college sport. Fortune has spotlighted the high number of Fortune 500 CEOs who were college athletes.
The list goes on. And in this post, we're taking a serious look at 5 pillars of business leadership, using 35 quotes from famous athletes and coaches.
Top 35 Sports Quotes for Business Leaders
The quotes in this collection are organized by topic, namely, the 5 key qualities of business leadership:
Teamwork
Achievement
Discipline
Motivation
Communication
Our goal: Create a portrait of the deeply interwoven character traits that drive elite professionals in sports and business, alike.
On Teamwork
People have similar goals: Health, happiness and an opportunity to provide for their families. Steve Kerr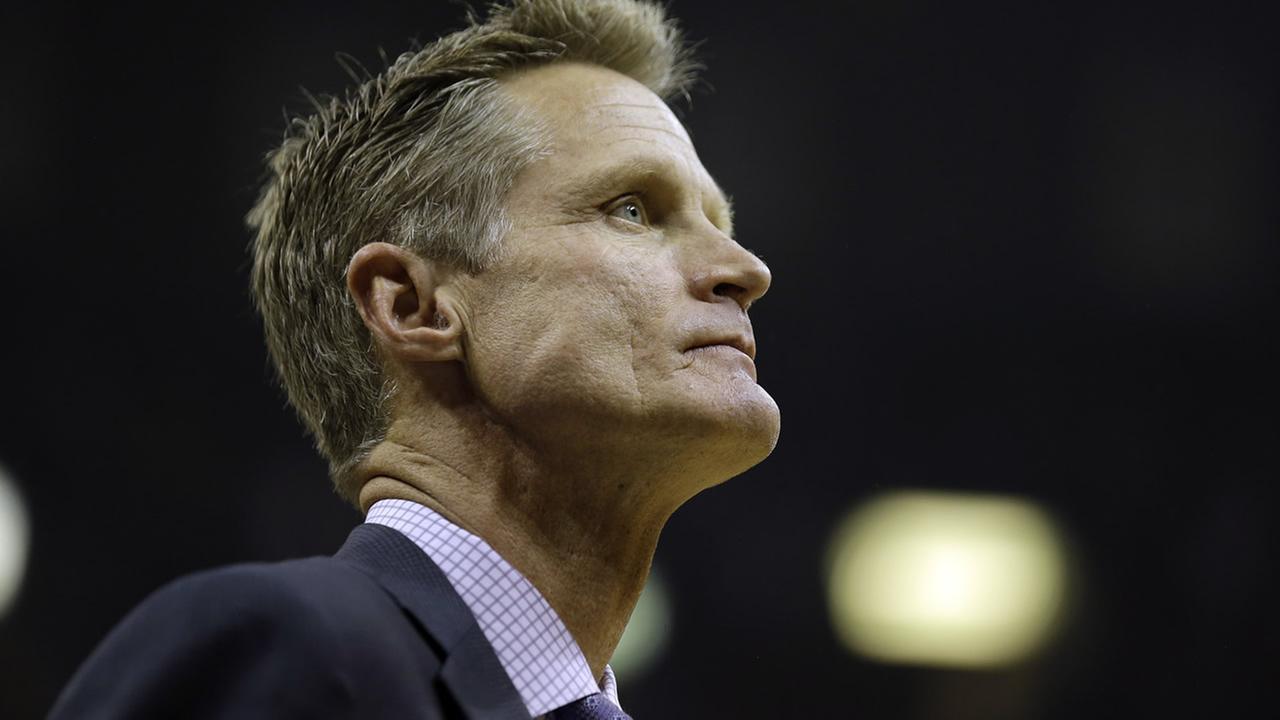 Mediocre people don't like high achievers. High achievers don't like mediocre people. Nick Saban
Being a good teammate isn't about recognition. I do it because it makes me whole and complete. Dwyane Wade
Each person holds so much power within themselves. Sometimes they just need a little nudge - direction, support, coaching. Pete Carroll
Within the Seahawks scheme, everybody can be who they are. Richard Sherman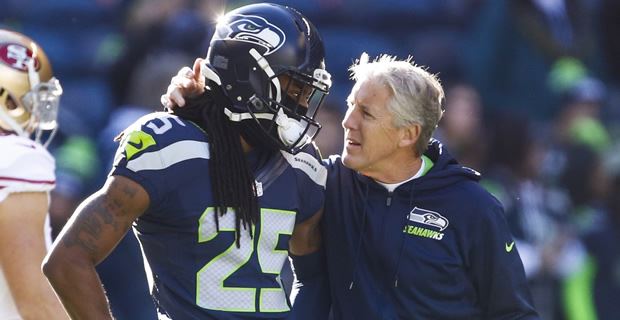 When I get a feeling about where a teammate is going to be, I can pass without even looking. Wayne Gretzky
There's nothing like being with a team that can go that distance. Chuck Daly
On Achievement
Big time players step up in big games. Santana Moss
You learn a lot more from the lows. They make you pay attention to what you're doing. John Elway
I'm never as good or bad as any single performance. I've never believed my critics or my worshippers. Charles Barkley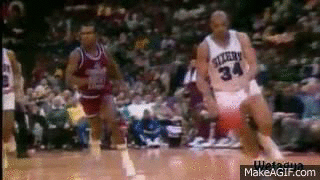 Being the best means proving it in different countries, leagues and championships. Ronaldo
You can't let success diminish the desire to be a winner. There's room for improvement in every sportsman. Lionel Messi
Don't let winning make you soft, losing make you quit or your teammates down. Larry Bird
Winning takes talent. To repeat takes character. John Wooden
On Discipline
Concentration and toughness are the margins of victory. Bill Russell
Pressure is something you feel when you don't know what you're doing. Chuck Noll
If you want to win, do the ordinary things better than anyone else does them day in and day out. Chuck Noll
I practice to the point where it's almost uncomfortable how fast I'm going. Then in the game, things slow down. Steph Curry
When you're not focused, you hesitate. The more you hesitate, the greater your chance of getting hit. Sidney Crosby
Aristotle once said: 'Excellence is not a singular act. It's a habit. You are what you repeatedly do.' Shaquille O'Neal (The Big Aristotle)
It's not the will to win that matters. Everyone has that. It's the will to prepare to win that matters. Bear Bryant
On Motivation
What keeps me going is goals. Muhammad Ali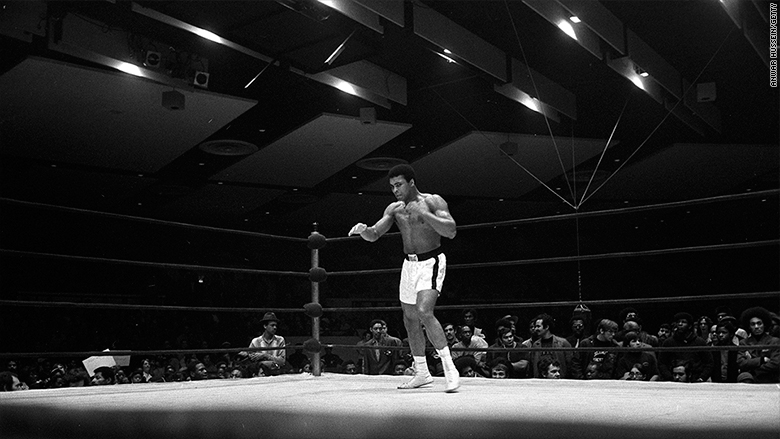 To uncover your true potential, first find your own limits, then have the courage to blow past them. Picabo Street
It's important to push yourself further than you think you can go. That separates the good from the great. Kerri Strug
I've exceeded a few of my goals. But I'm behind on a couple of others. Tiger Woods
No matter how good you get, you can always get better. That's the exciting part. Tiger Woods
I don't think limits. Usain Bolt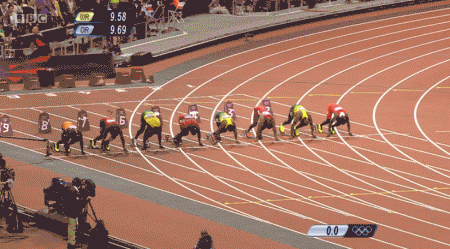 Competing is a privilege. Make the most of the opportunity by pushing yourself to the limit of your abilities. Tony La Russa
On Communication
Setting a goal is not the main thing. It is deciding how you will go about achieving it and staying with that plan. Tom Landry
The most important thing in coaching is communication. It's not what you say as much as what they absorb. Red Auerbach
Players don't care how much you know until they know how much you care. Pat Summitt
A system that rewards meeting goals and penalizes failure to hit targets is just as important as putting goals on paper. Pat Summitt
Individuals make the team. How they think and what they do is important to the team. It's important who these people are. Nick Saban
Who said: 'Greed is good?' I didn't necessarily agree with that. But when Steph's greedy, it helps us. Steve Kerr
We'll get ready for Round 1 tomorrow. Steve Kerr
Achieving in Business and Sports
If you read each group of quotes carefully, you'll notice a common thread running through these 5 topics.
Invoke these quotes as you approach business leadership. The ties that transcend both sports and business are surer than ever. Use the wisdom of these sports giants to drive your company to the next level. Learn how Ambition's sales performance management platform can help.
Ambition: Score Real-Time Business Team Performance
Ambition is a business management platform that syncs every department, data source, and performance metric across your front office on one system.
Ambition's drag-and-drop interface lets non-technical business leaders create custom scorecards, contests, reports, and TVs using real-time data.
Ambition is endorsed by Harvard Business Review, AA-ISP (the Global Inside Sales Organization), and USA Today as an emerging technology for managing millennial-driven teams in sales, support, and account management.
Watch Testimonials:
Watch Product Walkthroughs:
ChowNow. Led by Vice-President of Sales, Drew Woodcock.
Outreach. Led by Sales Development Manager, Alex Lynn.
AMX Logistics. Led by Executive Vice-President ,Jared Moore.
Read Case Studies:
Contact us to learn how Ambition can impact your sales organization today.