This post is an excerpt from our new eBook, The Sales Performance Index, a comprehensive guide to mastering sales performance metrics.
For help in creating this guide, we commissioned QuotaFactory CEO and vaunted sales analytics expert Peter Gracey to add an exclusive list of best practices at the end of each chapter.
He delivered in spades. Below is Pete's excellent analysis on tracking, analyzing and evaluting sales performance, broken down into 7 sections:
How to Approach Sales Analytics
How to Use Advanced Sales Metrics
Structuring Sales Performance Metrics
Pete's Top Sales KPIs
Pete's Top Marketing KPIs
Pete's Top Account Management KPIs
How to Maximize Sales Analytics
Check out his contributions below and be sure to download your free copy of the 2016 Sales Performance Index from the Ambition Academy.
1. How To Approach Sales Analytics
Elite sales organizations may track performance very similarly to their lesser performing competitors. That's not where they win.
They win during the onboarding period of their new hires. They put a massive emphasis on educating their new reps on what key metrics they should be paying attention to and what they'll be measured on.
Source: TOPO Blog
Elite sales organizations require new reps to be able to articulate why those metrics matter to the success of the company. They require new reps to know how to calculate their own numbers and understand how the variable numbers impact their overall performance.
Finally, they take the time to correlate small increases of improvement to having a large impact on reps' compensation plans.
2. How to Use Advanced Sales Metrics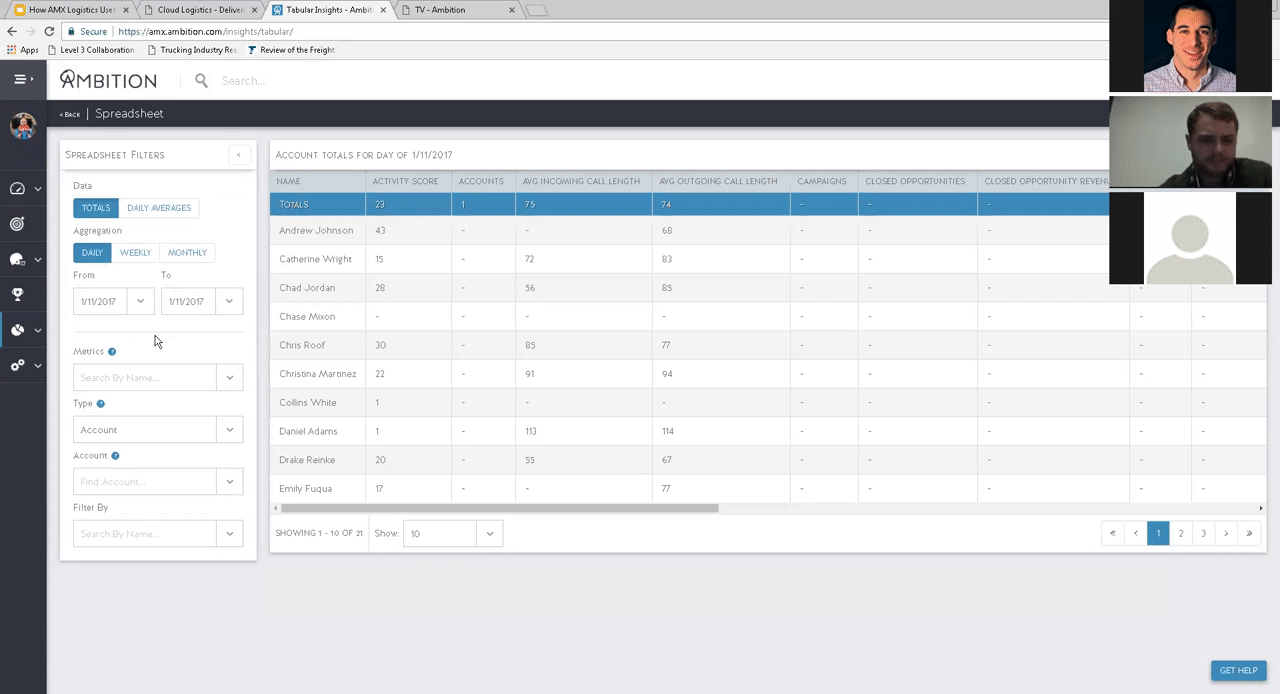 The majority of advanced sales metrics in use today are classified as predictive.
I love the idea of being able to predict the best message to send a prospect based upon their behavior on your website. However, only very advanced organizations can use this data to actually predict the correct results.
Predictive means nothing if you don't devote time training your people on why these predictive measurements matter and what they mean.
Source: LevelWing
Predictive analytics combined with heavy automation is giving managers a false sense of confidence which erodes both, training and coaching.
What good are advanced metrics if your people don't know what to do with them?
3. Structuring Sales Performance Metrics
When you break a salesperson's job down into a series of simple core "daily objectives" they must hit every day, no matter what, you end up with greater return in the long run.
Positions within sales development and sales can be extremely distracting professions. There is always something else you can focus on that is shinier and sexier than the things you are supposed to do everyday.
Source: QuotaFactory
When deployed and required, minimum activity metrics and individual database management KPIs ensure that the hard stuff gets done on a daily basis.
Without it, you get ups and downs in monthly performance that so many of us hate.
4. Top Sales Performance Metrics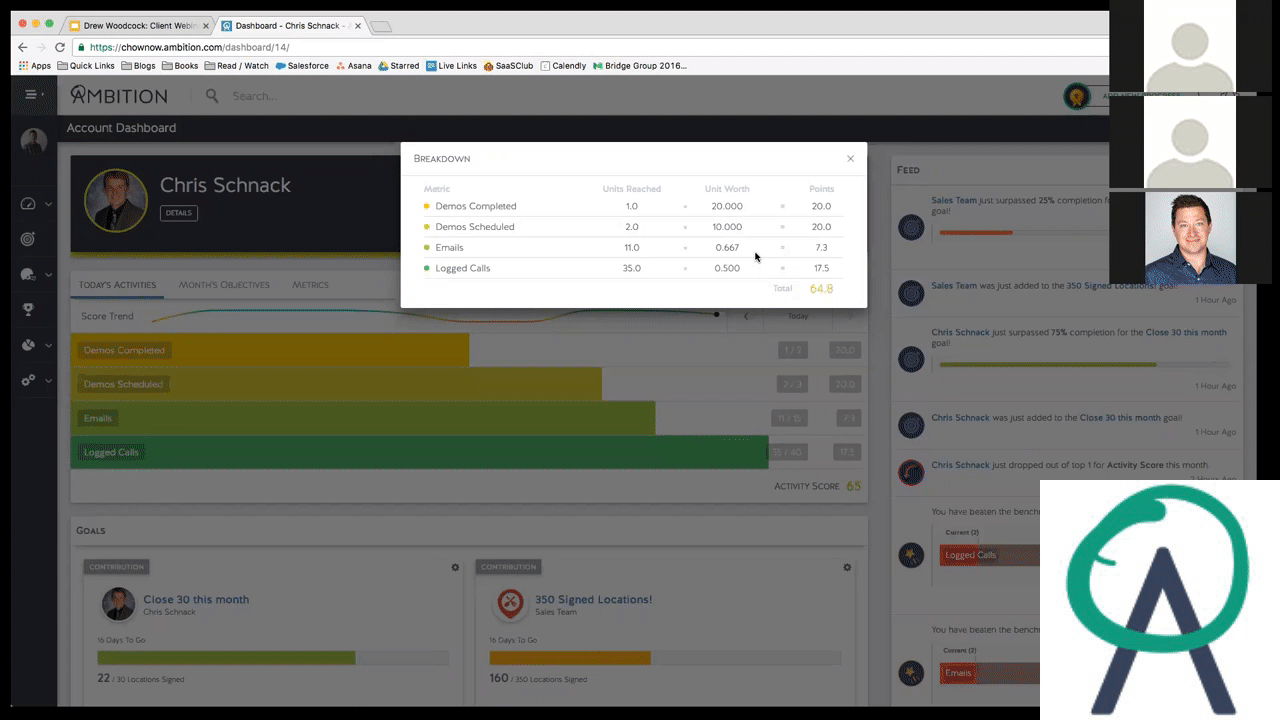 The Top Sales Rep KPIs that teams should measure:
Daily Activity KPIs:

Ex. Calls, Emails, Responses, Leads Passed

Objective KPIs:

Ex. Conversions, Sales Accepted Leads, Closed Business
Extras: Analytics-savvy sales leaders may add efficiency metrics and predictive forecasting to their standard sales analytics reports.
5. Top Marketing Performance Metrics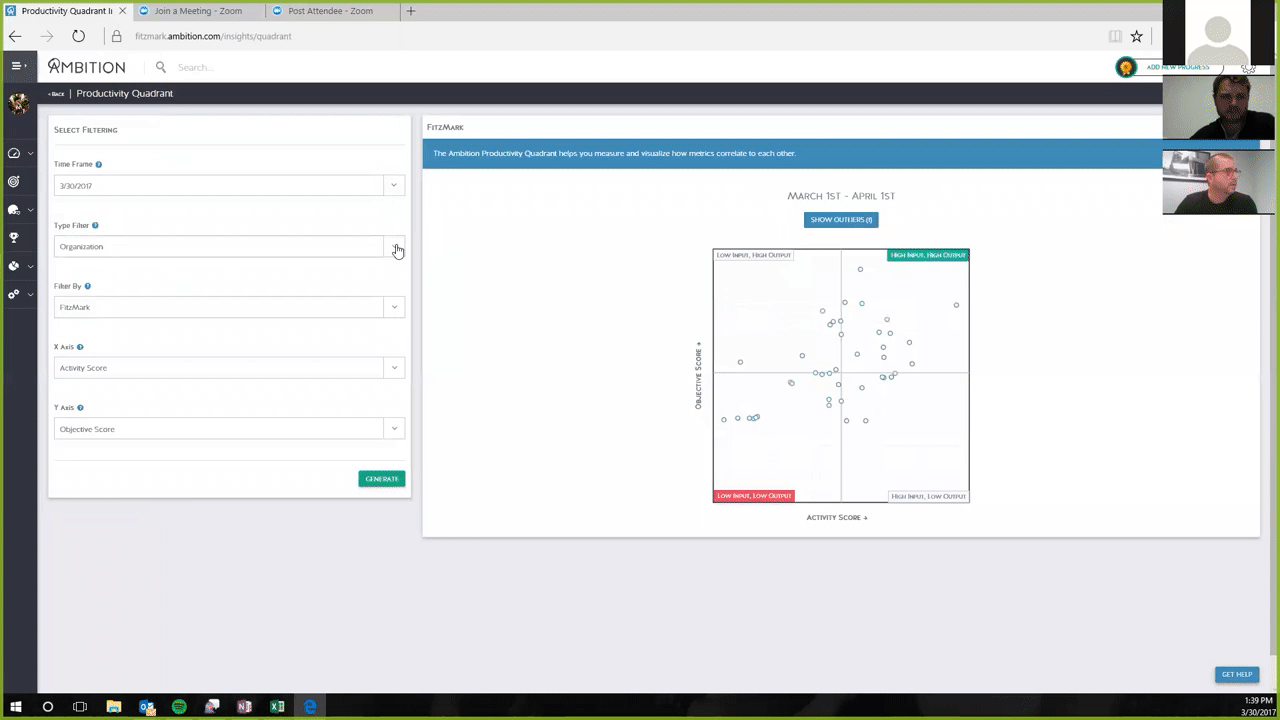 Top Marketing-Related KPIs that teams should measure:
Users to MQLs
MQL to Sales Accepted Lead
Conversions by Contact Title
Conversions by Ideal Client Profile

Ex. Industry, Employee size, Geography
Extras: Any data that will help marketing understand its current audience and better target in the future.
6. Top Account Management Metrics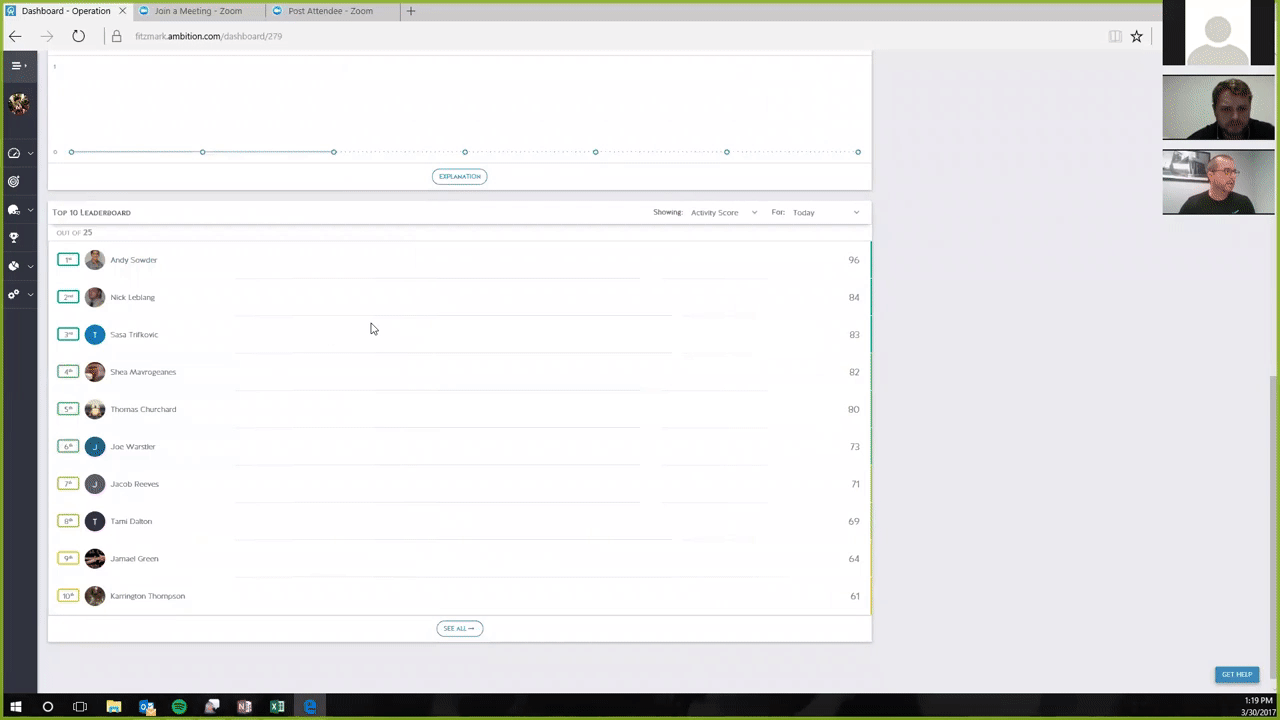 My answer below is indicating that account management means that the personnel is servicing existing clients.
In general:
Monthly Conversations Per Client
In SaaS companies:
Logins
Session Duration
General Product Usage KPIs
Service Tickets Per User
Service Tickets Per Company
Extras: Any data that lets you know your clients are being called, they are using the product, and they don't have issues preventing them from the usage of your product.
7) Maximizing Sales Analytics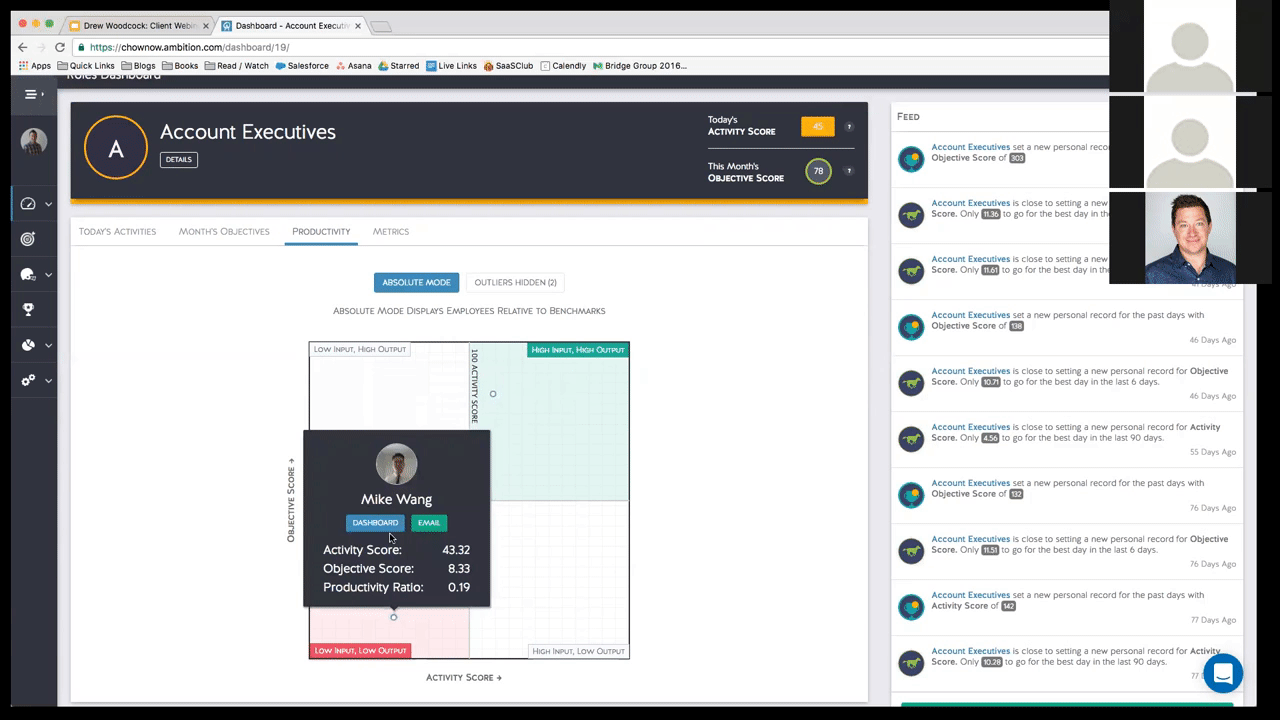 I don't think the key KPIs vary based on the size of a company, it's the "why" you track them and the amount you slice and dice them that varies significantly.
Source: Lenati
SMB's need to be all over sales and SDR activity KPIs because that hiring expense is most likely a huge line item for them. They have to be hell bent on extracting the maximum value in the form of daily activities.
Mid-markets' need to track sales and SDR activity KPIs for the same reason as SMBs, but they may also operate in a more competitive landscape.
Mid-markets have to ensure KPIs are met to ensure productivity but to also stay one step ahead of their competition in terms of market trends and tendencies.
The enterprise companies share the same needs mentioned above, but they are typically dealing with extremely large sales and sales development teams.
They track performance to ensure they are getting the most value from their teams and staying ahead of competitors, but they also may have fewer managers per sales employee.
Accurately tracking these KPIs acts almost like an additional manager over the sales and SDR function.
Get the 2016 Sales Performance Index
The 2016 Sales Performance Index is the most comprehensive guide to finding, measuring and optimizing performance across your entire sales organization.
To get over 40 pages of free insight and analysis, visit the Ambition Academy and download your free copy of the eBook.
Follow Pete Gracey
Peter Gracey is the CEO and Co-Founder of QuotaFactory where he is responsible for company vision, growth and success, and servicing client and partner relationships while focusing on product management.
Pete enjoys helping sales and marketing execs to streamline their prospecting process and surpass quota. He is also an Adjunct Prof. of Sales and Marketing for the University of Massachusetts-Amherst.
Want to get in on Pete Gracey's sales development discussions and industry updates? Find him on LinkedIn and Twitter, and check out his recent appearance on the Stories from the Sales Floor podcast.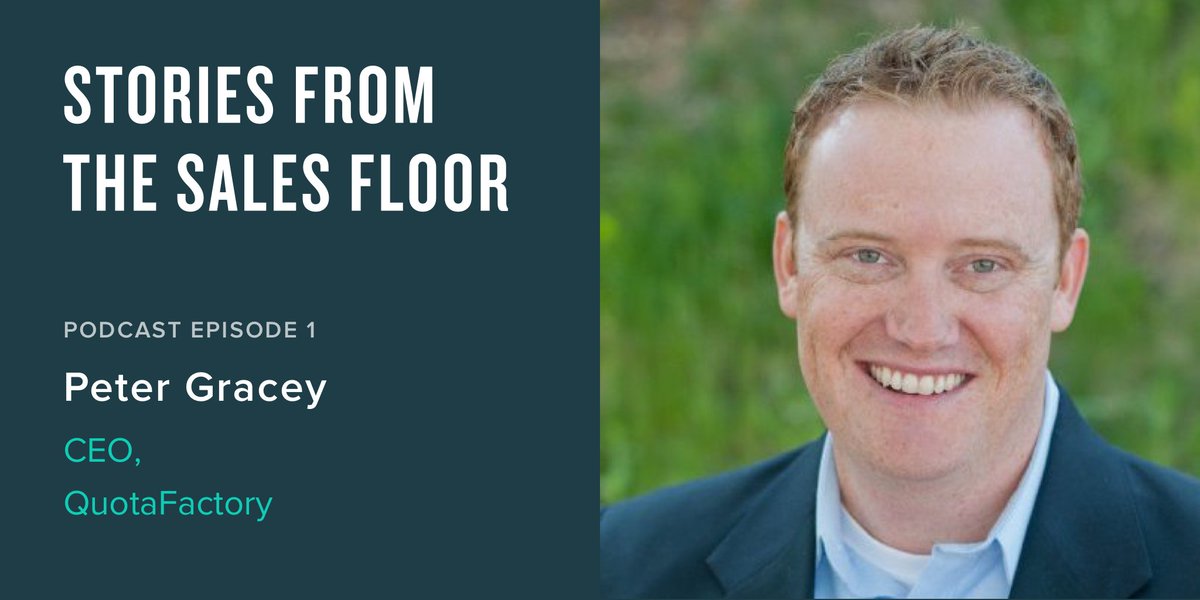 Ambition: Hold Reps Accountable to Sales Performance
Ambition is a sales management platform that syncs business teams, data sources, and performance metrics on one system.
Modern sales leaders use Ambition to enhance sales performance insights and run supercharged sales reports, scorecards, contests, and TVs via drag-and-drop interface.
Ambition is endorsed by Harvard Business Review and AA-ISP (the Global Inside Sales Organization). Hear more from business leaders who use Ambition in their organization.
Watch Testimonials:
Watch Product Walkthroughs:
ChowNow. Led by Vice-President of Sales, Drew Woodcock.
Outreach. Led by Sales Development Manager, Alex Lynn.
AMX Logistics. Led by Executive Vice-President ,Jared Moore.
Read Case Studies:
Contact us to learn how Ambition can impact your sales organization today.