Gamification has become the latest key part of the modern sales stack. The reason? New validation, use cases, and value adds with broad applicability to the high-growth, mid-market and enterprise inside sales force.
To gain perspective on what those look like, here are 5 current gamification use cases from elite inside sales teams.
Sales Development Use Case #1. Velocify
Industry-leading sales acceleration provider Velocify provides the first use case for gamifying an inside sales organization. In his opening presentation at the April 2017 AA-ISP Leadership Summit, Velocify VP of Marketing Matt Reid revealed his entire sales and marketing stack, listing gamification provider Ambition among the ten ten tools in Velocify's sales stack.
In a later slide, Reid singled out gamification as the most underrated software category for inside sales. Challenging the popular refrain that gamification is merely a 'nice to have' software, Reid cited Velocify's own experience using Ambition - which led to tangible, compelling improvements in sales force activity volume, engagement, visibility and culture.
Sales Development Use Case #2. Kenco
3rd Party Logistics industry leader Kenco provides an enteprise use case for deploying Gamification. In March 2017, Kenco Sr. Manager of Analytics and Solution Design Andrew Lockwood chronicled Ambition's successful launch across their 3PL brokers on the company blog. Among his findings: a 45% increase in bottom-line margin, 8 week return-on-investment and 3X increases in broker KPIs.
As Andrew discusses in the post, these dramatic increases occurred without the benefit of additional hires and - more impressively - took place in January, a traditionally down month for 3PLs on the heels of the end-of-year holiday rush.
Sales Development Use Case #3. Birst
From enterprise 3PLs to high-growth technology companies, our 3rd use case involves business analytics software provider, Birst.
In a LinkedIn post from March 2017, Sr. Director of Sales Development Chris Pham set forth an analytics-driven use case for gamification.
In analyzing the optimal number of daily cold calls for his 100 person sales development team, Pham assessed 3 months of cold call and new appointment data - tracked and analyzed using Ambition. No small feat - considering Pham is a Wharton School alumnus whose employer is one of the most cutting-edge business intelligence software vendors on the market.
Sales Development Use Case #4. Redox
An API provider for the healthcare industry, Redox provides our next gamification use case for inside sales organizations. In his Summer 2016 interview with the B2B Growth Show, Redox VP of Marketing & Business Development Fred McGill listes gamification as 1 of 6 key tools he leverages across his sales and marketing teams.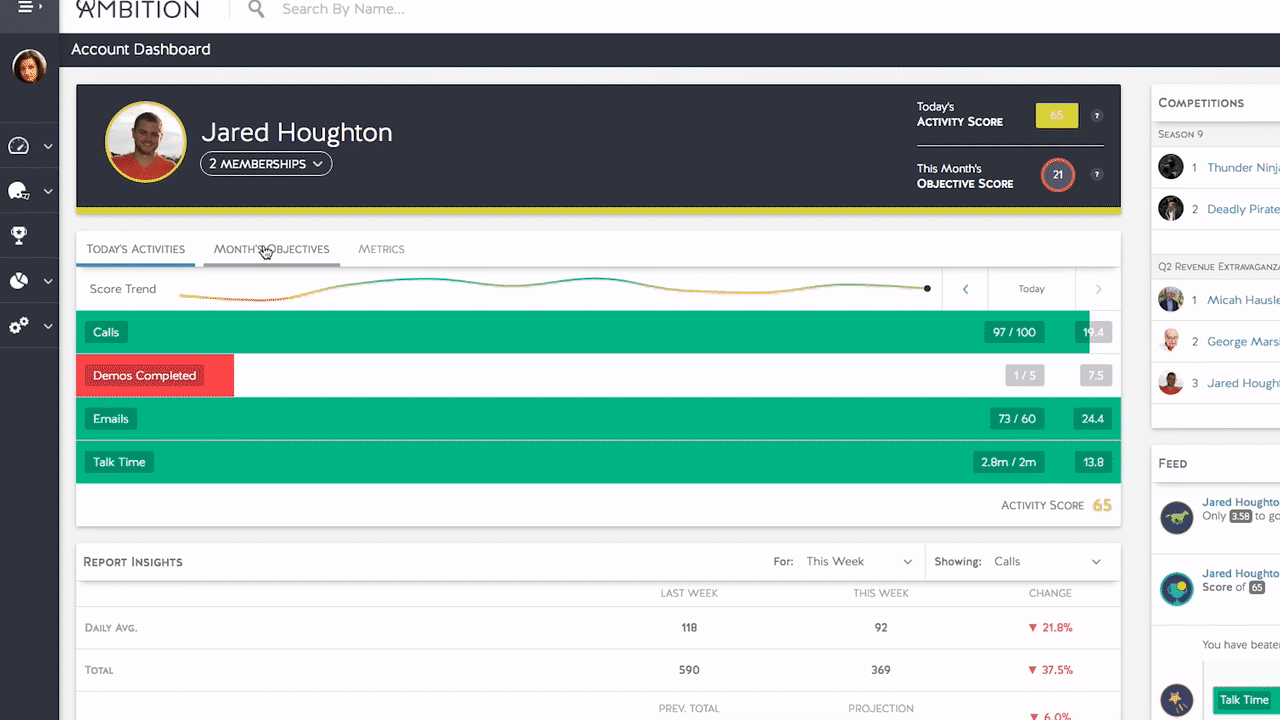 Fast forward to the 19:06 mark for the specific excerpt. For a digestible text-version of the interview, read this Huffington Post article. McGill does an excellent job distilling sales gamification's value to the inside sales organization - and why he ranks gamification alongisde lead sourcing/data intelligence, prospecting, CRM, marketing automation, and productiity as the go-to technology categories a modern inside sales force needs.
Sales Development Use Case #5. Clayton Homes
Our final use case comes from Fortune 1000 Berkshire-Hathaway owned homebuilder, Clayton Homes. Their inside sales team's use case for gamification is perhaps the most famous of them all - as subject of a high-profile Harvard Business Review article in March 2017.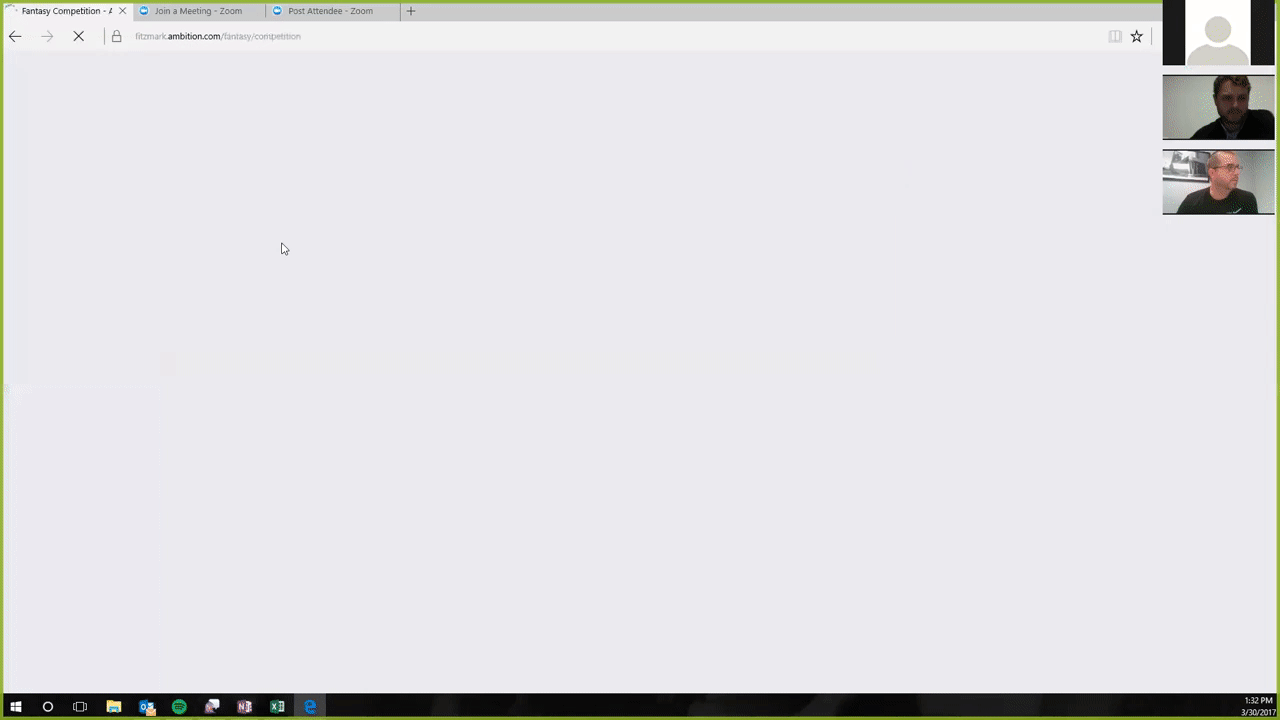 In this use case, Clayton Homes brought gamification into its 60 person inside sales unit in the form of a team-wide competition, run via Ambition. Using 3 key performance metrics that tracked both acitivity and efficiency (ex. call-to-appointment conversions), Clayton sales leader David Schwall created real-time scoring mechanisms for each rep, ala fantasy football, then ran a quarterlong competition using that same fantasy football-style format.
The end results, as found by Harvard Business Review analyst Ethan Bernstein, were dramatic increases in productivity that drove massive improvements across 4 sales metrics most pivotal to the company's bottom line.
Gamification for Sales Development
This quarter, Ambition is providing a special offer for AA-ISP member companies looking to bring gamification into their organization. Contact us to learn more about a limited-time discount for all Ambition software plans.
Whether you're a growth-mode company looking to define your culture, a larger mid-market looking to increase visibility across your roles and offices, or an enterprise company seeking to centralize sales KPIs from Salesforce.com, an industry-specific data system, and a VoIP system on one easy-to-use platform, Ambition can help. Schedule a meeting with an Ambition sales consultant to get more information on this special offer.